Waco Lake Research Area

Grayson Formation (Del Rio Clay)

Late Cretaceous


Commonly known as the Waco Pit, this area is controlled by the US Army Corps of Engineers. Access is by pre-arranged permit
however, there is no charge or other requirements for access. I e-mailed the Corps a few days before I went and they e-mailed the permit.

[Army Corps of Engineers ]





Parking Lot Location

Using your GPS, put in 7324 Steinbeck Bend Drive and it should get you to business next to the parking lot.
The permit is to be displayed on the dashboard of your car while parked in the designated lot.
The pit is the grey area just below the parking lot. It is a short walk through the woods to the pit on an established path.






Waco Pit

The pit is located near the Waco Lake Dam and was a source of material to build the earthen dam. It is easily large enough to occupy the entire day.
I recommend that you be prepared for muddy conditions and you may need to wade through some shallow streams. Wellies are a good idea.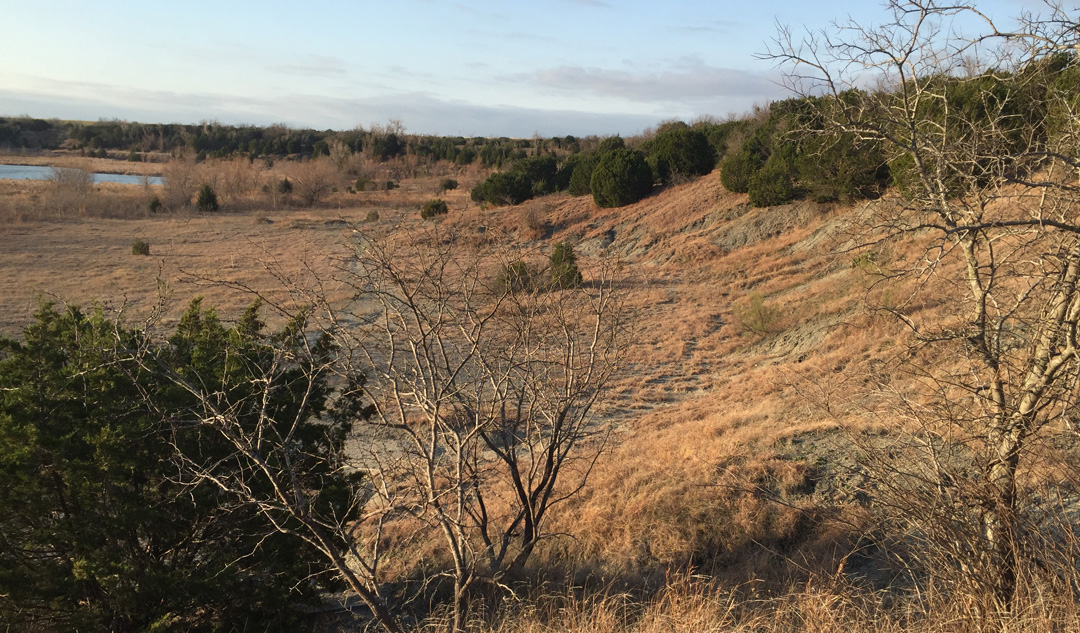 Slopes of the Pit

The banked areas drop into the basin. There are exposures all along the banks and in the basin. The floor of the pit can be quite mucky.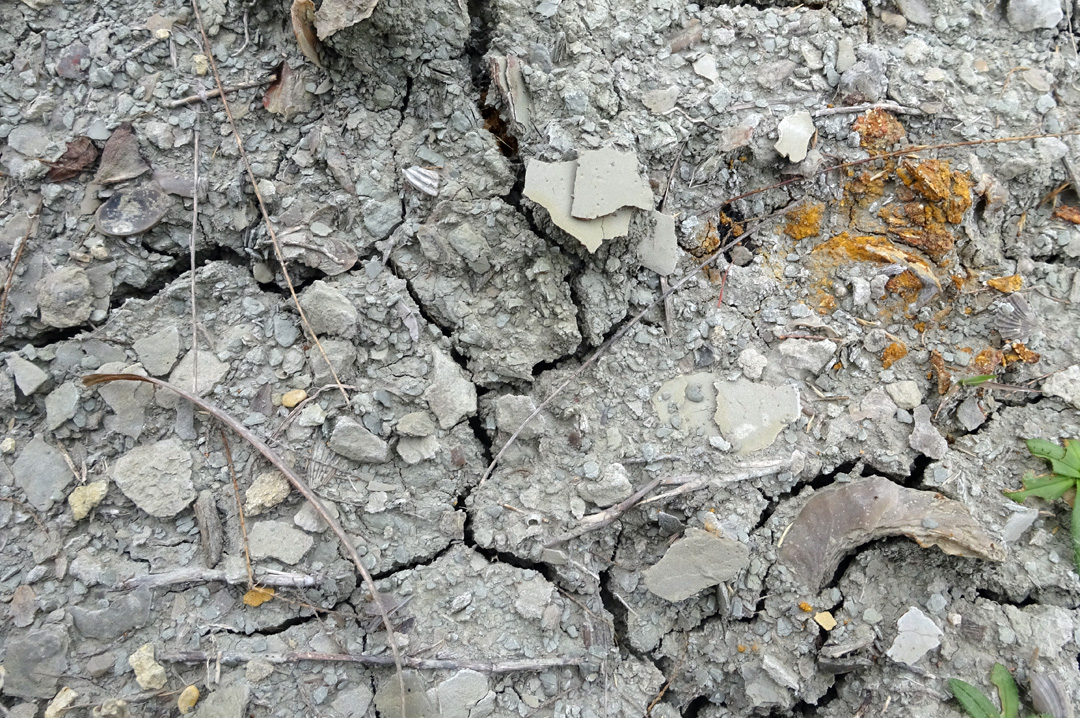 Typical Surface Exposure

The shale is highly fossiliferous. You can find a variety of fossils including shark's teeth, ammonites, echinoids, gastropods and bivalves.
I had my best luck on the flatter sections of the sloping sides of the pit.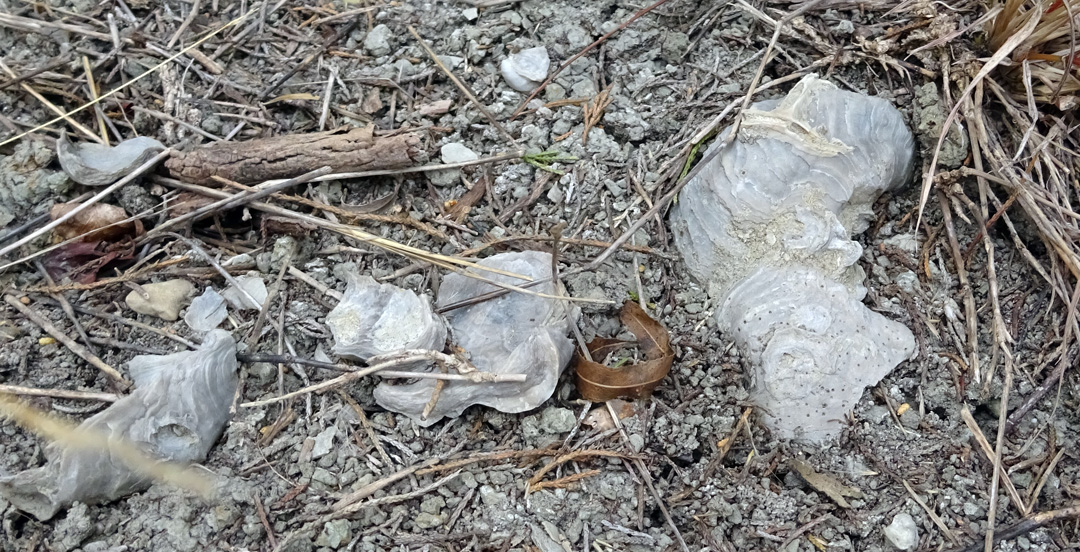 Oyster Fossils

Oysters of the Gryphia family are quite prevalent and are the largest fossils I saw.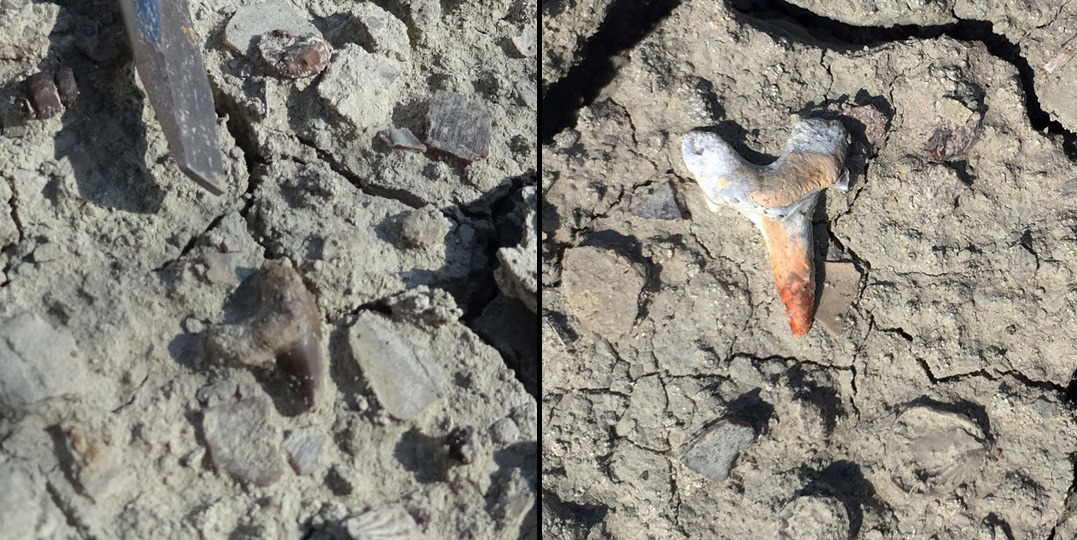 Shark teeth

I found two small shark's teeth from two different species. They are not easy to find here.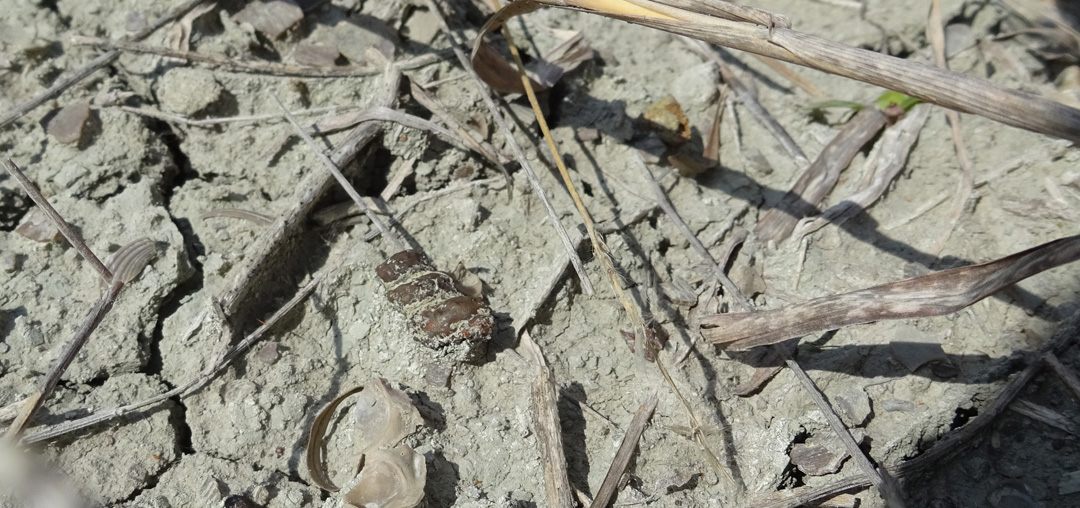 Pyritized Heteromorph Ammonite

This is a heteromorph ammonite that superficially resembles a gastropod
Larger specimens can be found in the higher layers coincident with the Gryphia oysters.
Small pyritized gastropods are also fairly abundant and there are a variety of species.(see below)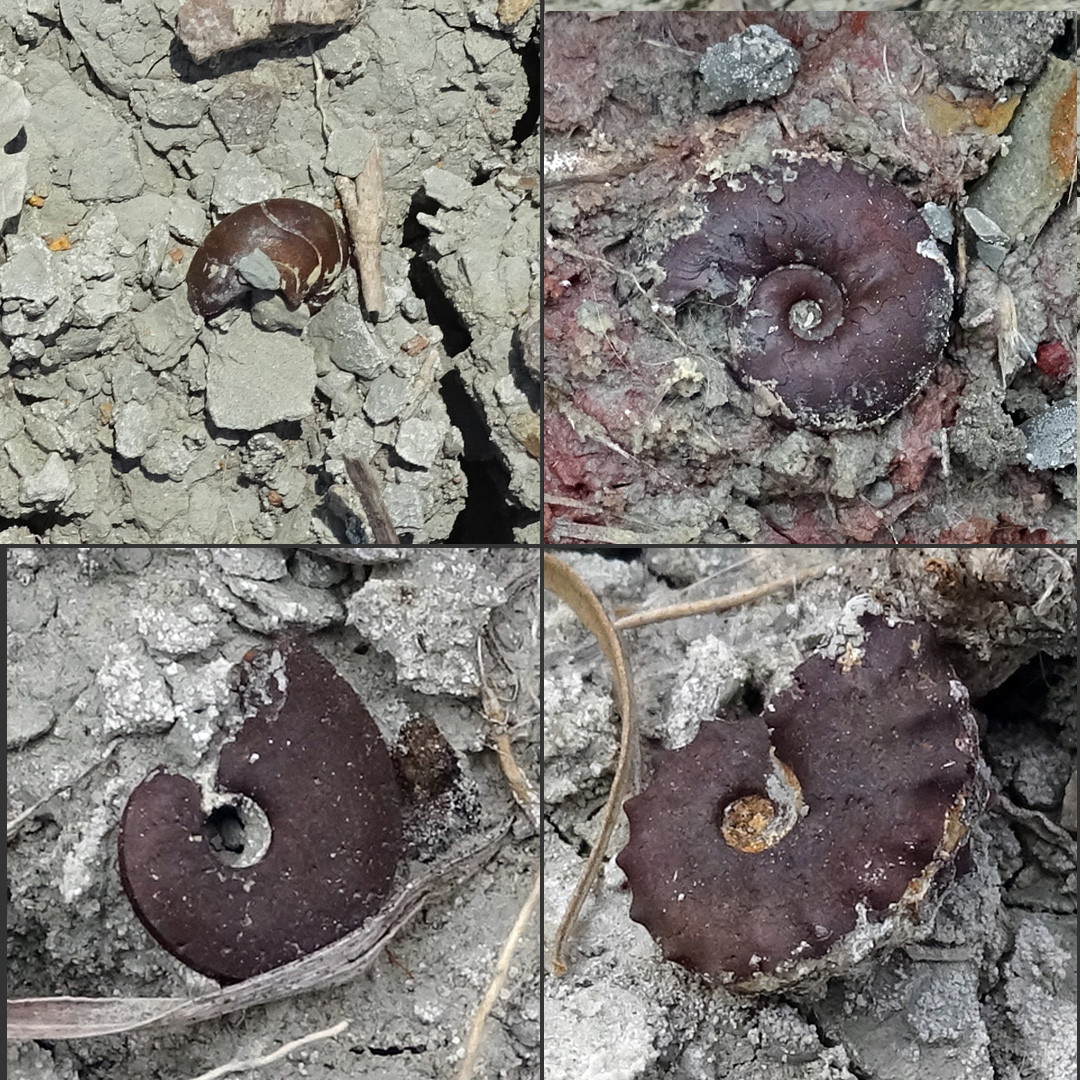 Ammonite specimens

I found examples of at least four different species of pyritized ammonites. All of these are quite small, less than 1 cm.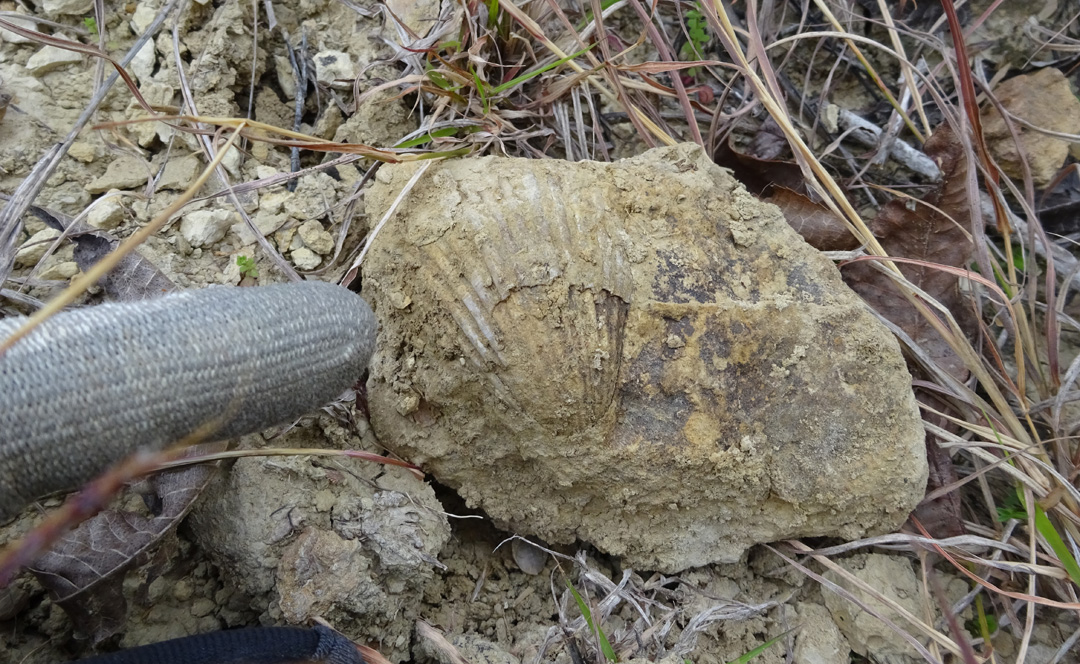 Bivalves

In addition to the oysters, there are a number of other bivalves, some are larger and some are very small.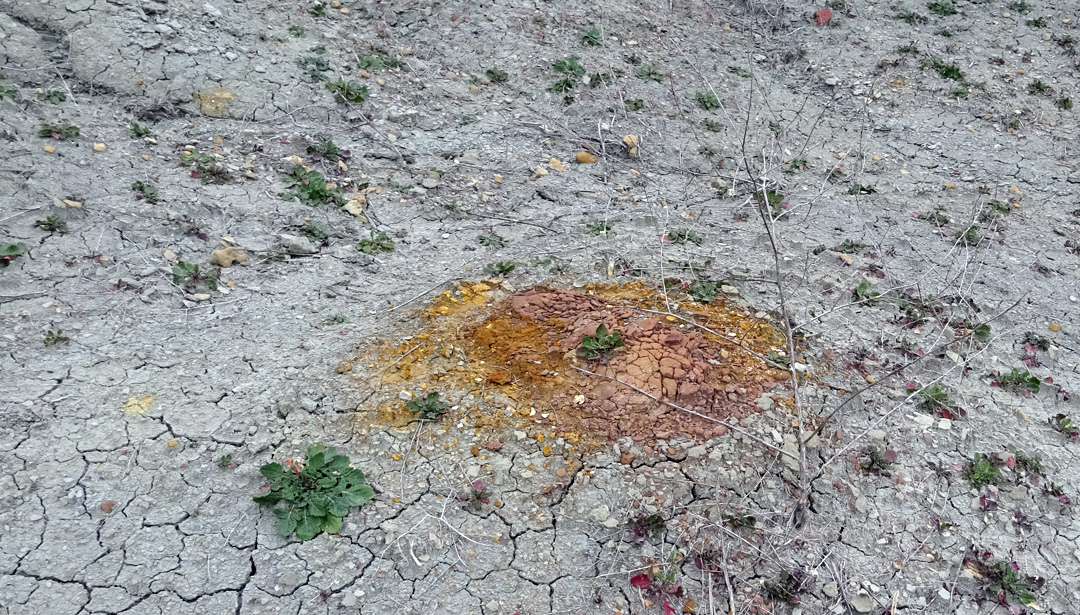 Red Zones

These red spots are prevalent on the floor of the pit. I do not know what they are.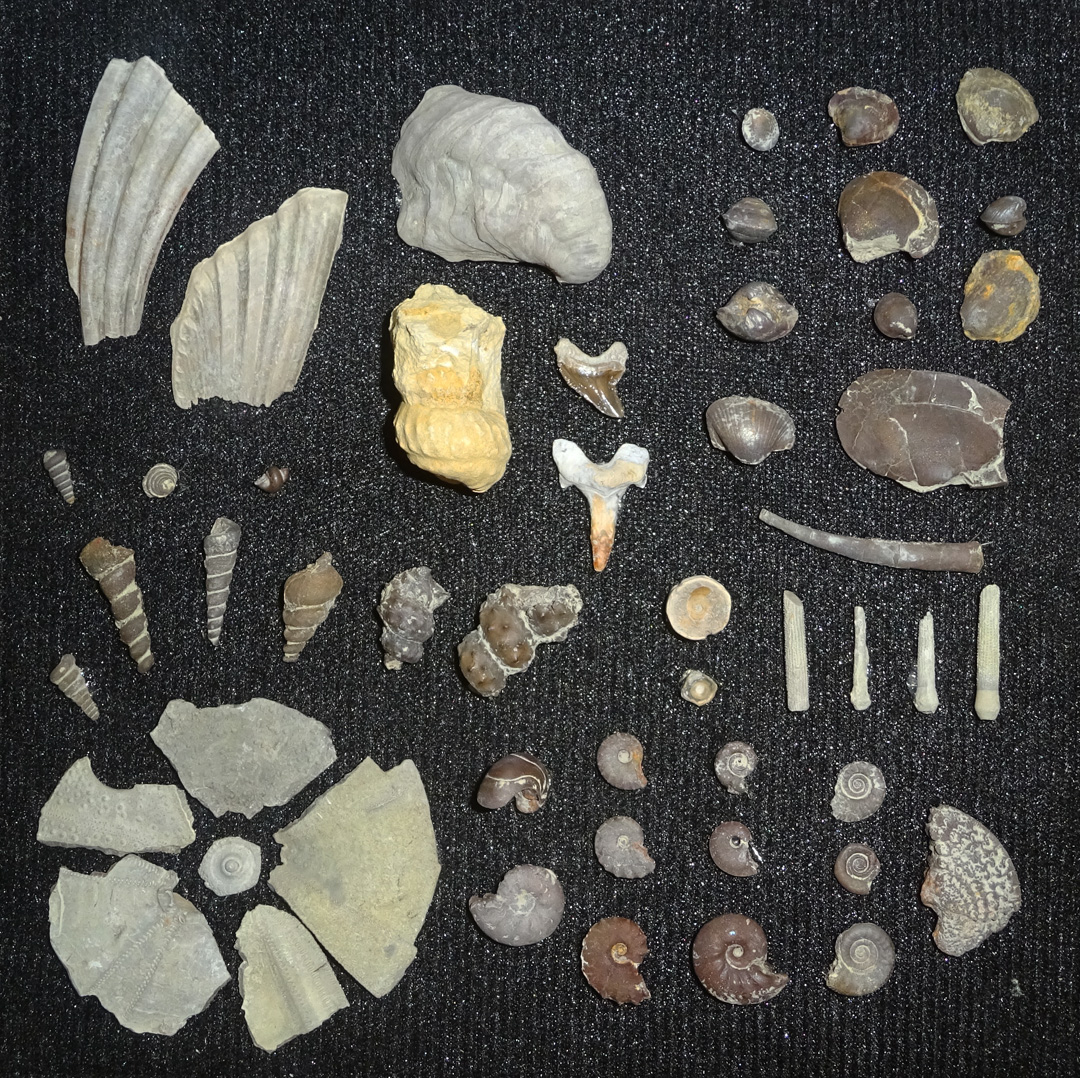 Fossils of the Eagle Ford Shale

The fossils found at the Waco Pit are generally small but well preserved.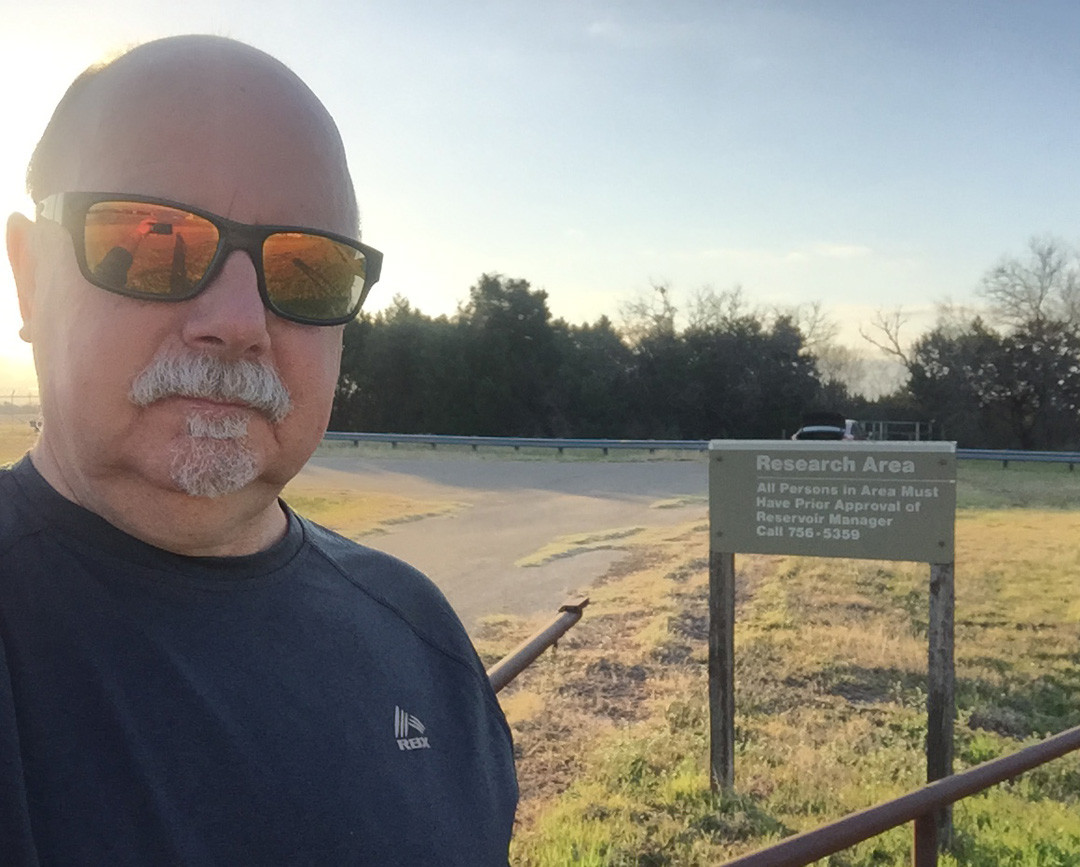 Parking Lot Sign

I visited this site in the spring of 2106.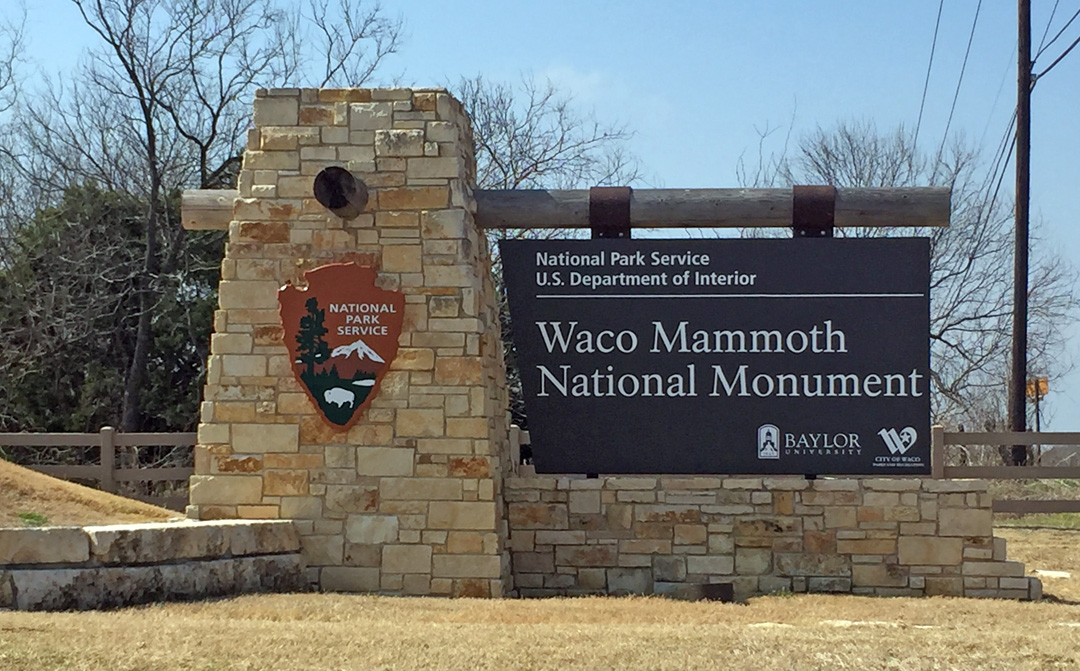 Waco Mammoth Site

Only about a mile away is a fantastic museum featuring a dig where numerous mammoth fossils were found.
When in Waco this is a "must see" site. Allow about 2 hours to see it well.


Waco Mammoth Site






E-Mail me: tngray@nautiloid.net

[Other Sites ] [ Fossil Page ] [ Home ]