Polaroid shots of Hot Wheels in ACTION!!
These five pictures were taken with a Polaroid Swinger camera. I am fairly certain that they date from around
Christmas time in 1968 or possibly 1969. I know that I received the Indy Car four pack as a gift that year and
the Eagle was my favorite. The Brabham from that set is the red one with the white interior. All of these cars
are still in good condition and are part of my collection today.

Click on the name below each picture to see a close up.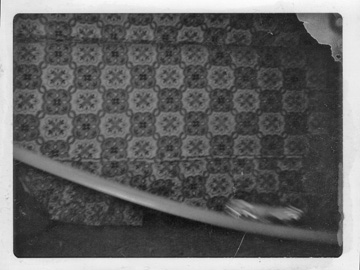 Unknown!



Back to Hot Wheels | Back to Nautiloid.Net