California State Science Fair 2001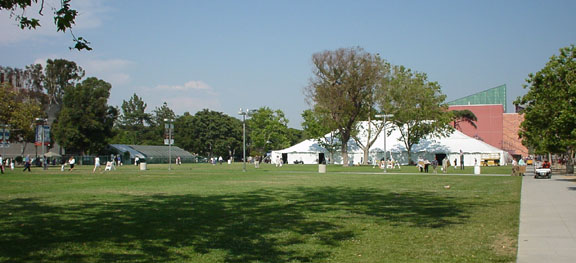 Science Fair 2001 was held on May 21st and 22nd at the California Science Center, in Los Angeles near the USC Campus.
The activities of the fair were headquartered in this big tent.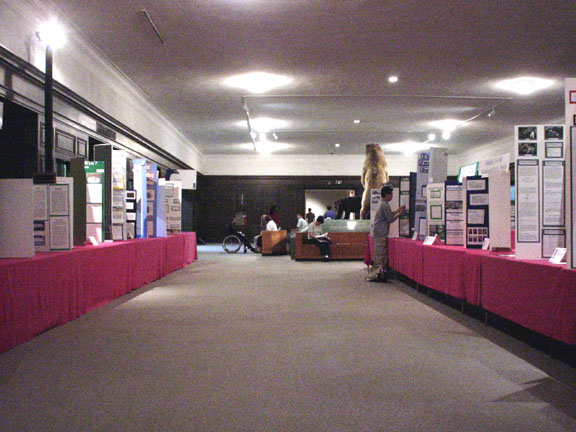 Over 900 student displays in 18 categories were set up in the halls
of the Natural History Museum and the Science Center.
The Zoology entrants were set up in the Hall of Big Dead Stuffed Mammals.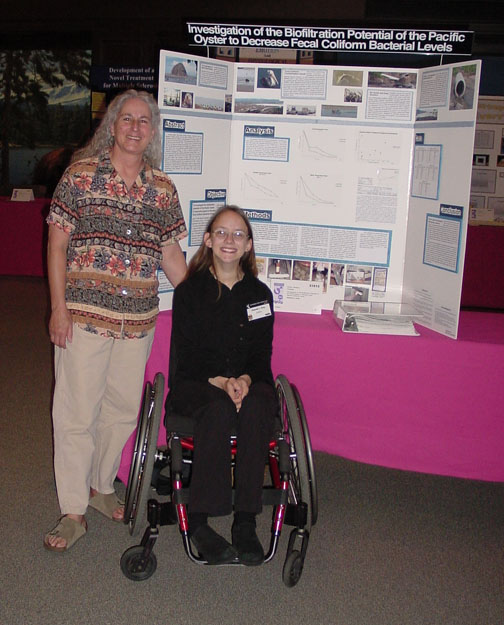 Hannah and Faylla Chapman (her advisor) in front of the display.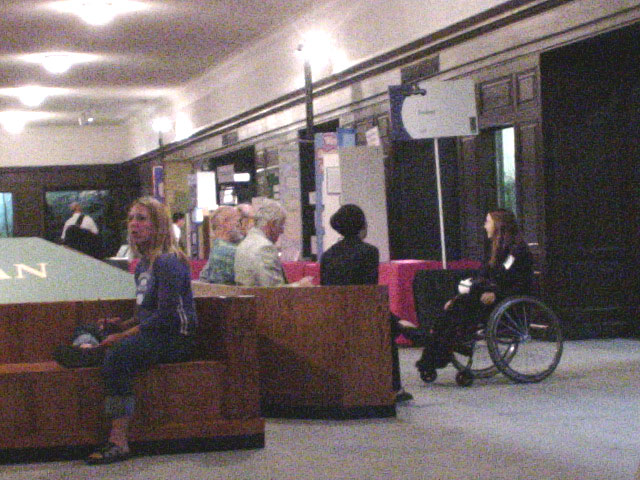 The Isaacs Scholarship committee conducted their interviews on Monday afternoon.
We knew for about a week in advance that she was one of the four finalists.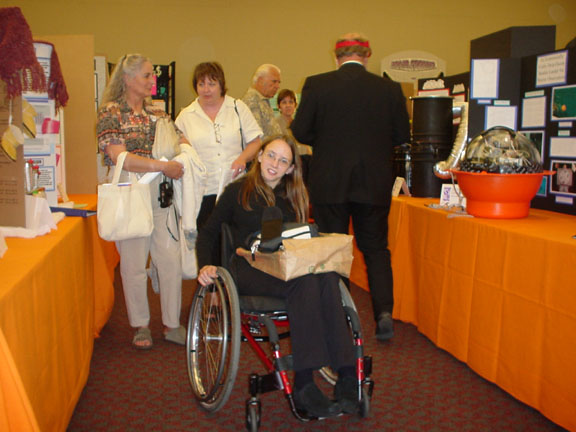 After Hannah's interview, we checked out the projects of the competition.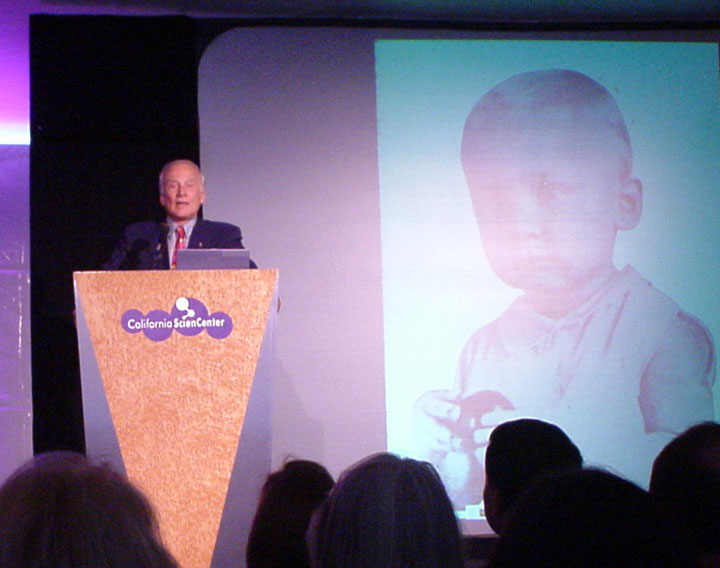 The Keynote Speaker on Monday evening was Buzz Aldrin, second man on the moon.
Hannah sleazed up the aisle after his presentation and got some pictures autographed!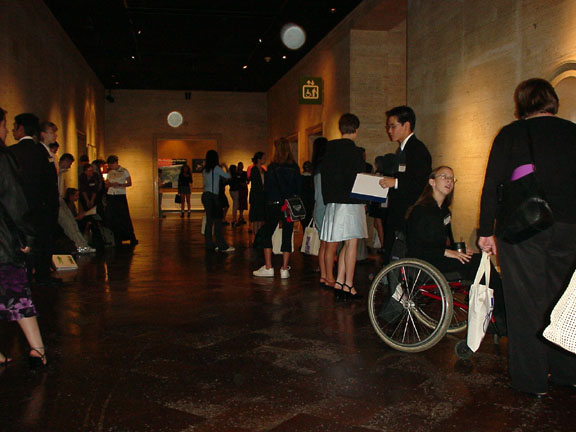 The participants anxiously awaiting the start of judging on Tuesday morning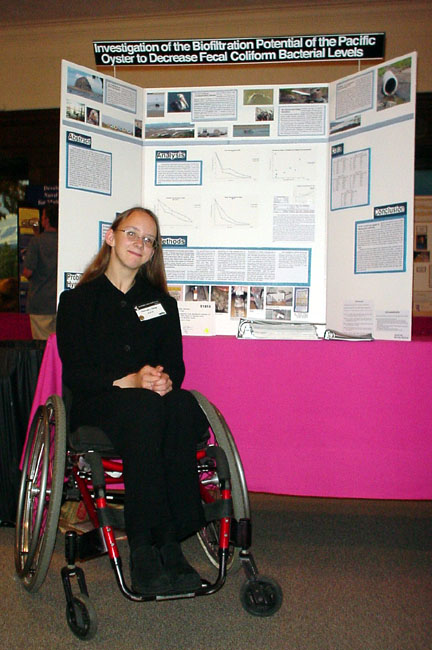 Here she is...ready or not.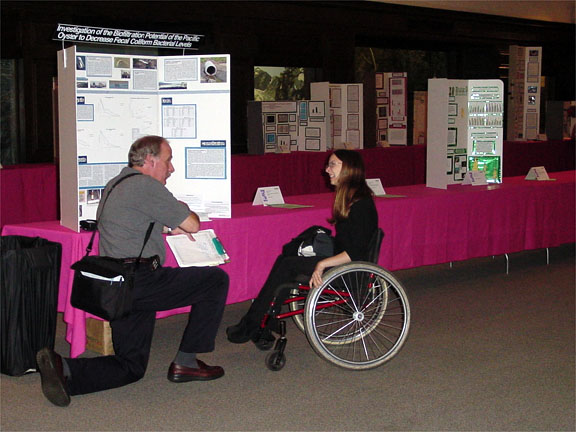 The judging for the category awards continued from 9am through 12:30.
Eight judges interviewed each participant.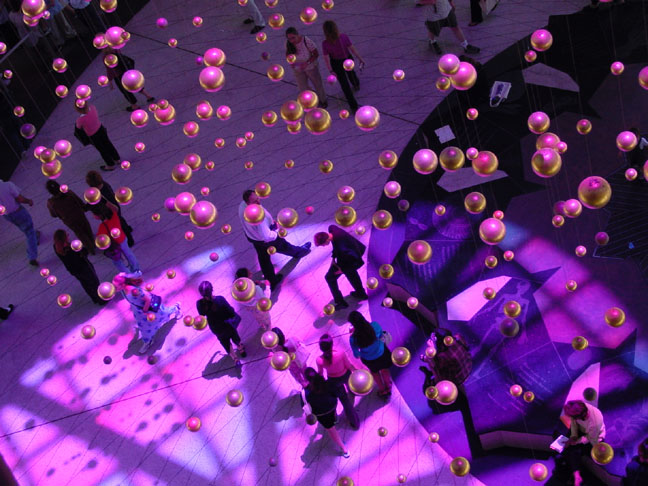 The awards ceremony did not begin until 5pm so we had some time to kill.
Karin took this great shot at the Science Center.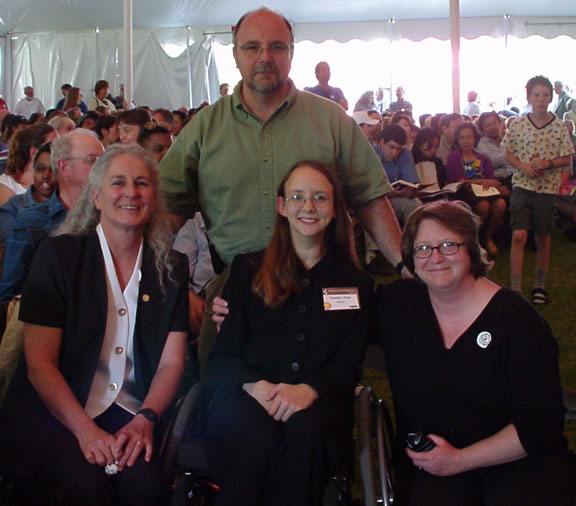 Here we are awaiting the results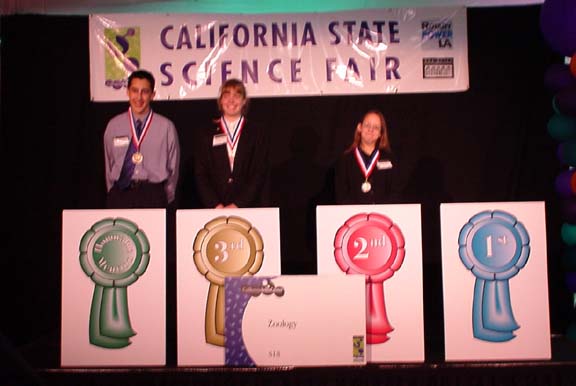 Second Place in the Senior Zoology Division


Click here to see a short video of the Isaacs Scholar announcement.

Click here to see a short video of the Isaacs Scholar acceptance!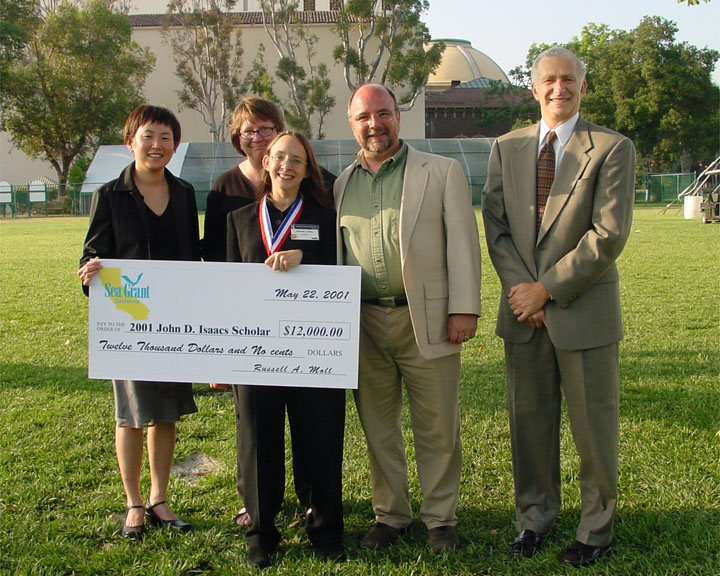 Recipient of the "John Isaac's Memorial Scholarship" for 2001."



Grayvine | Nautiloid Network