Ted & Karin's Retirement Party
February 1, 2013






My friend and colleague Eric Toft flew out from Pittsburgh just to attend the party. We got it going at the house around 4 pm.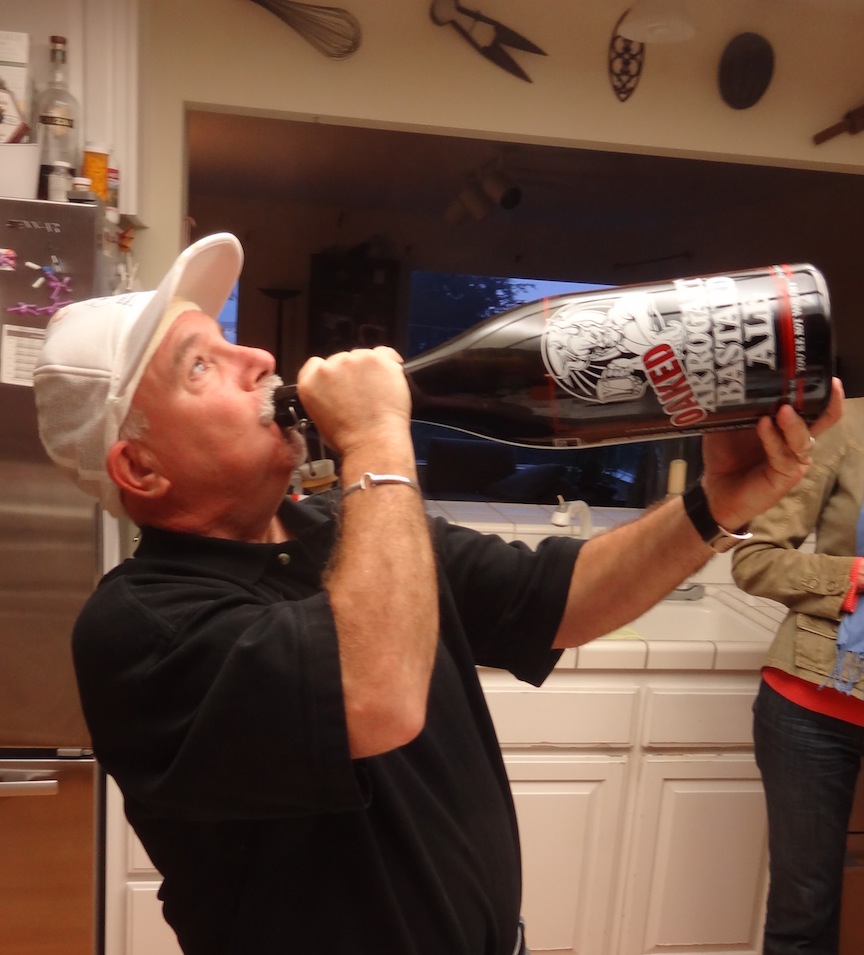 This rather large bottle of beer was given to me on my 50th birthday by Victoria and I have saved it for a special occasion.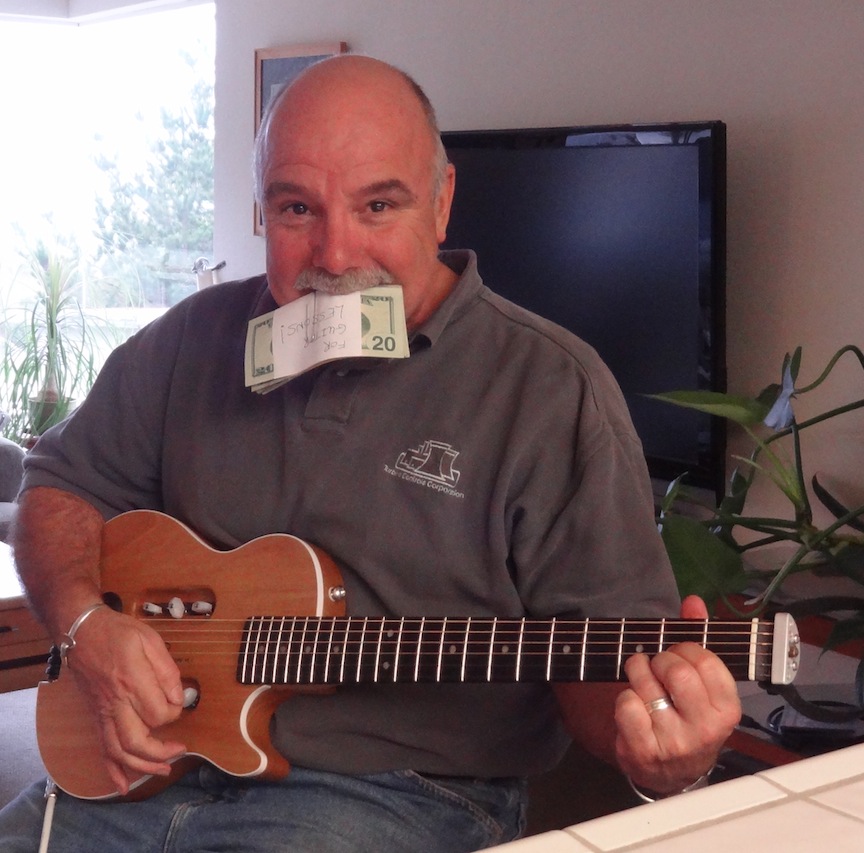 Back in Pittsburgh, Eric had coordinated a gift and cards from all of the employees of TCSA.
They bought me a beautiful travel guitar and some cash to fund some lessons. Time to get rockin'!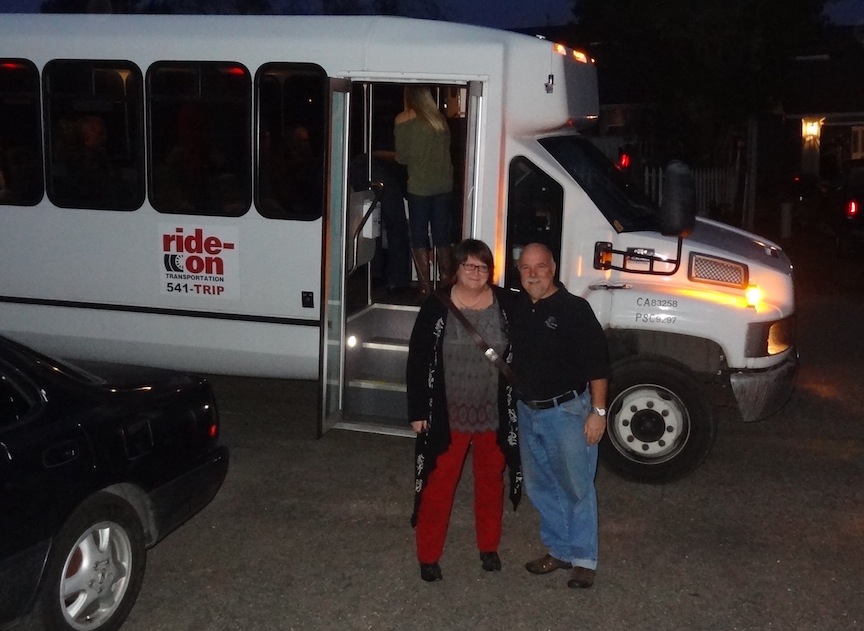 We hired a bus to take us to the restaurant so that no designated drivers were required.






17 people on the bus headed to the 10th Street basque cafe in San Miguel.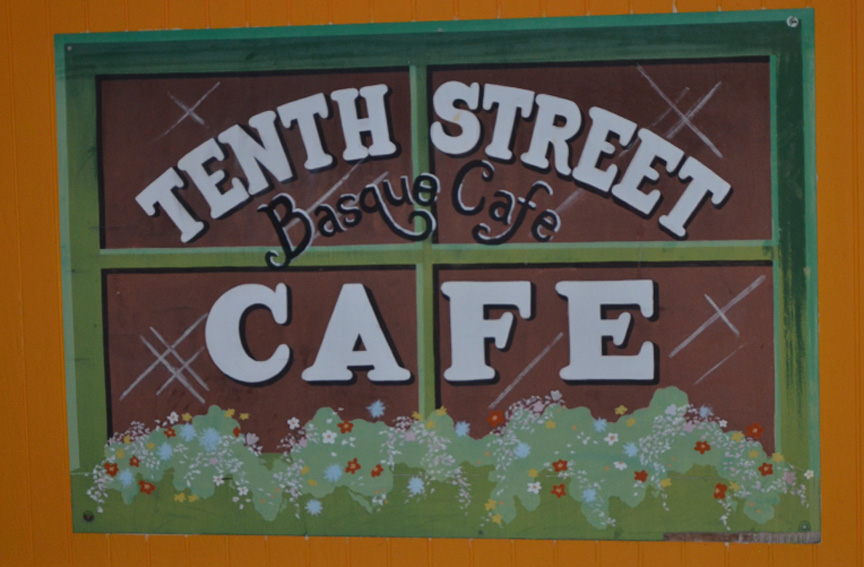 The restaurant is a "family style" basque restaurant.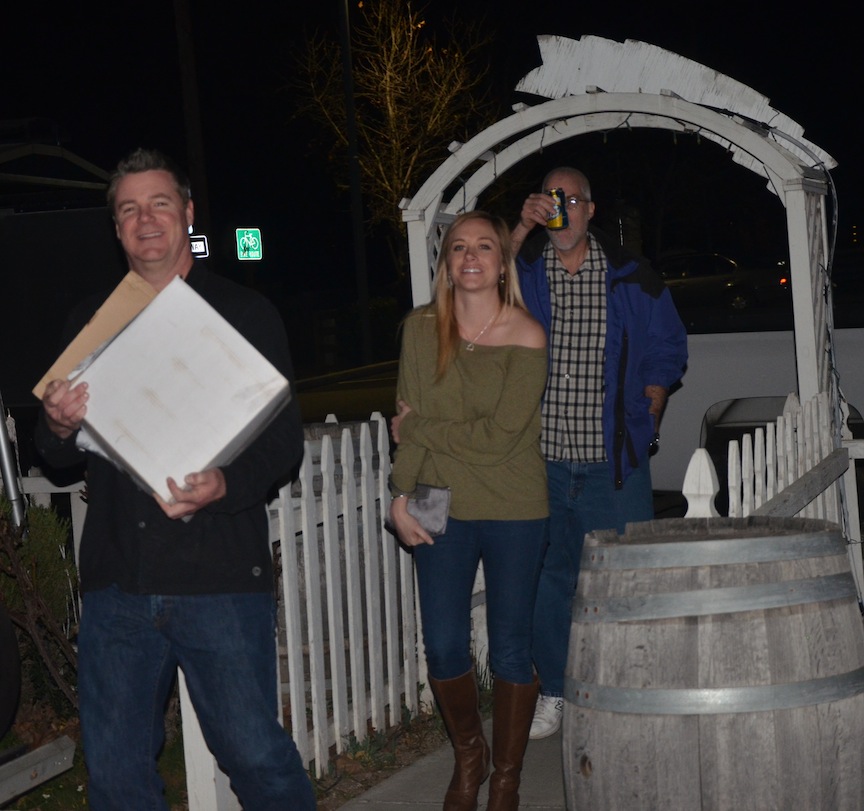 Tim & Kristen did wine carrying duty, Bob was already swilling on the way in!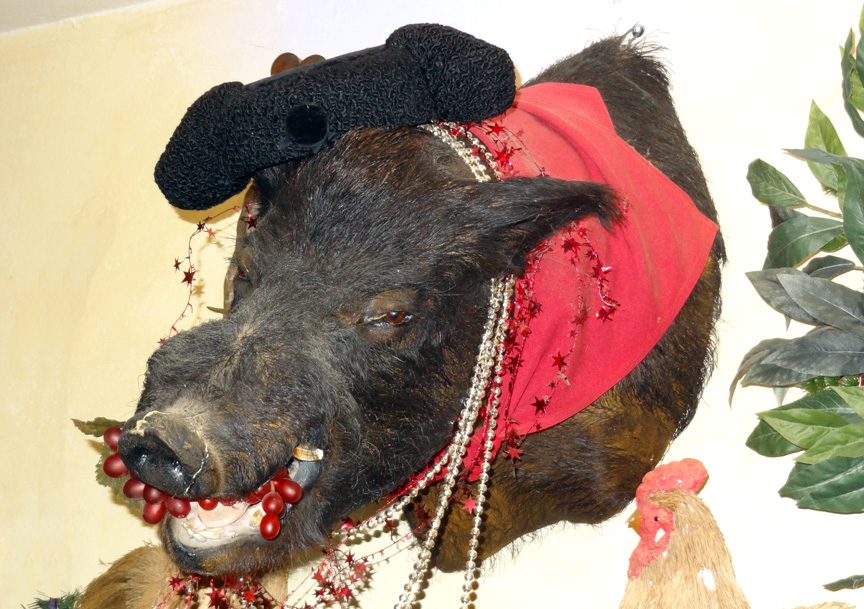 Not a boring place inspite of the decor.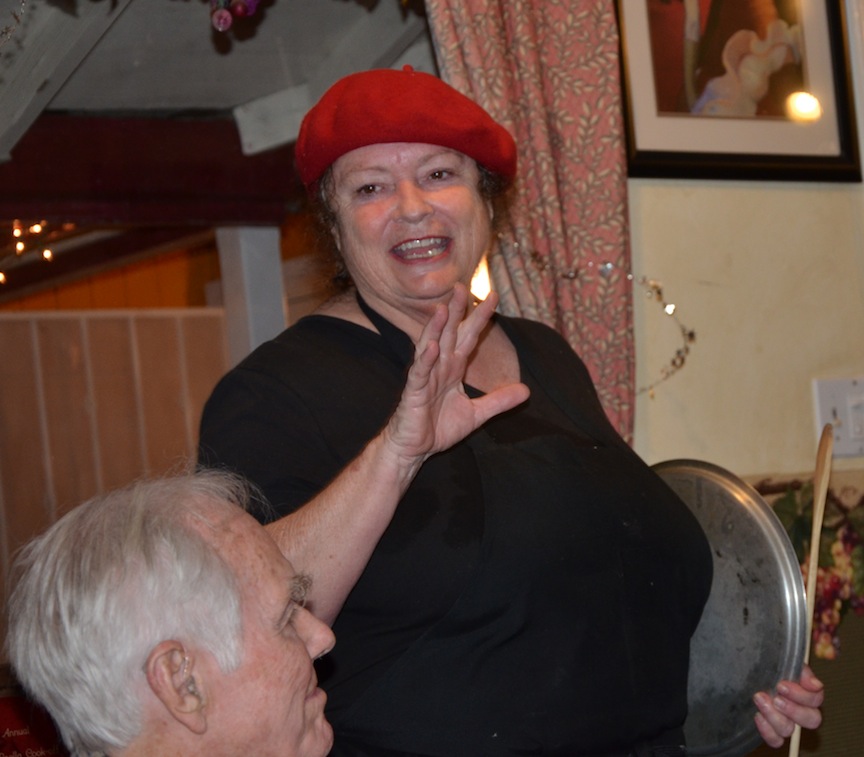 Caren, the chef gave us a brief history of the Basque traditions in America.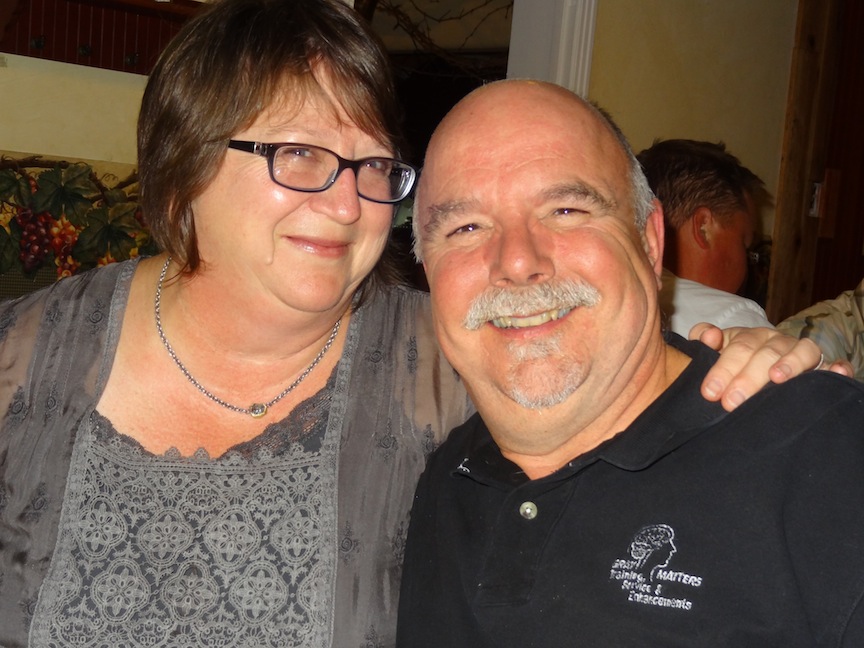 Ted & Karin getting ready to dig in.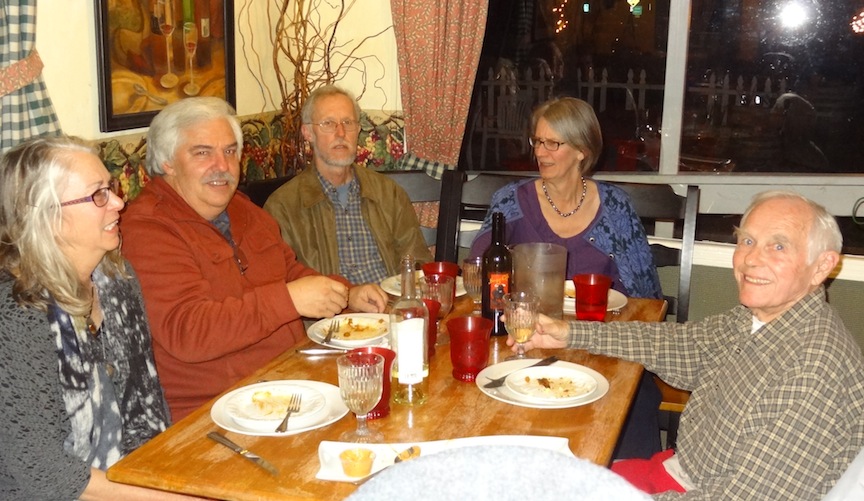 The Los Osos Crowd
Deborah and Gary Bierly, Jack and Carolyn Robison and my best buddy, Jerry Lundstrom.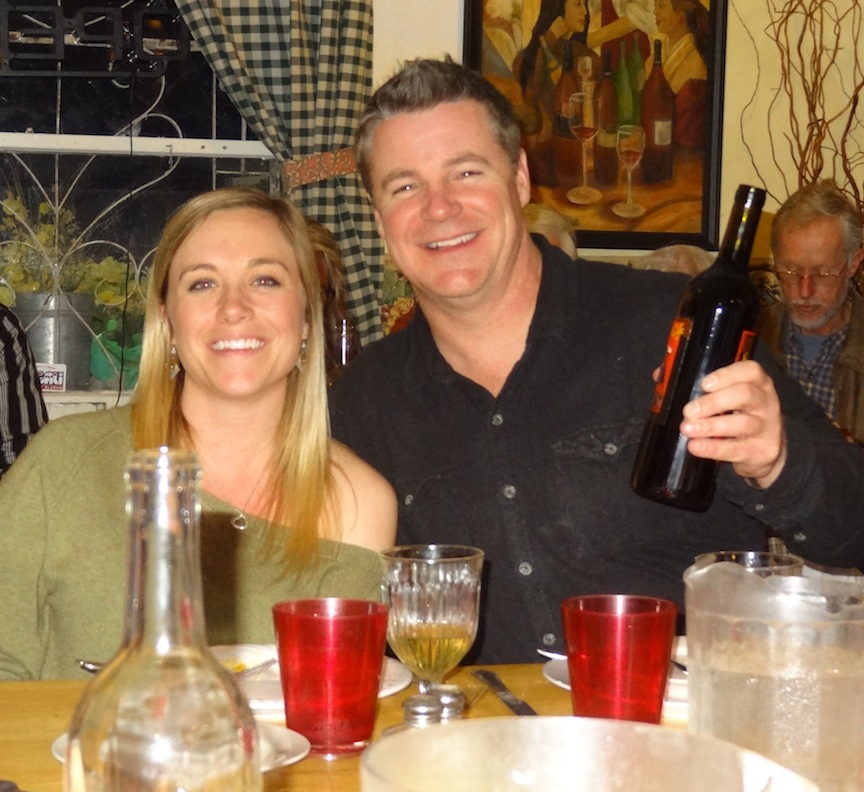 Tim Williams and Kristen Balbier
We helped Tim start his business a long time ago; DigitalWest.Net
We have been close friends ever since.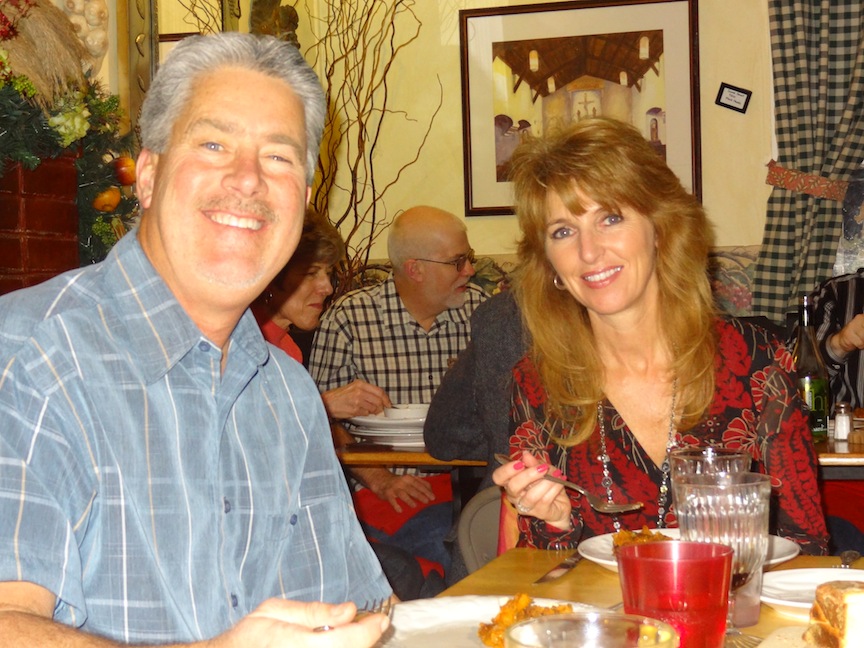 Mike and Melanie Munns
Mike was our first copier repairman. THAT was a while ago!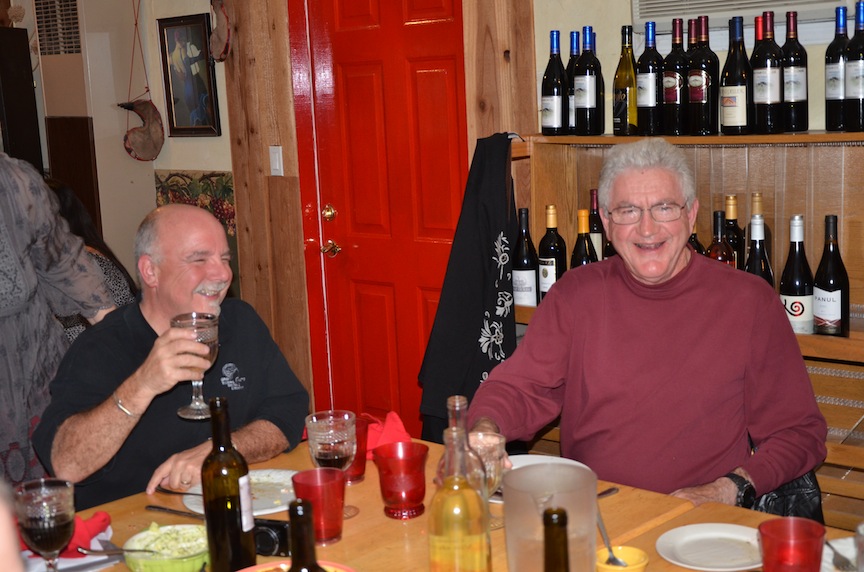 Mr. Tony Harrell and I worked together at Diablo in the mid 1980's
Unfortunately Fran could not make it due to Grandma duties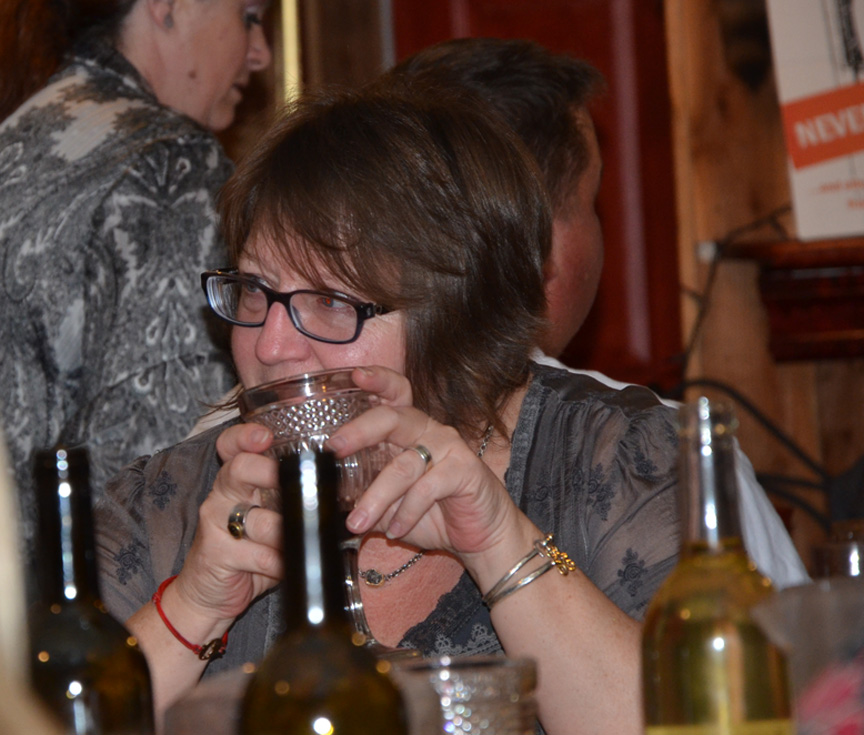 Karin and some wine bottles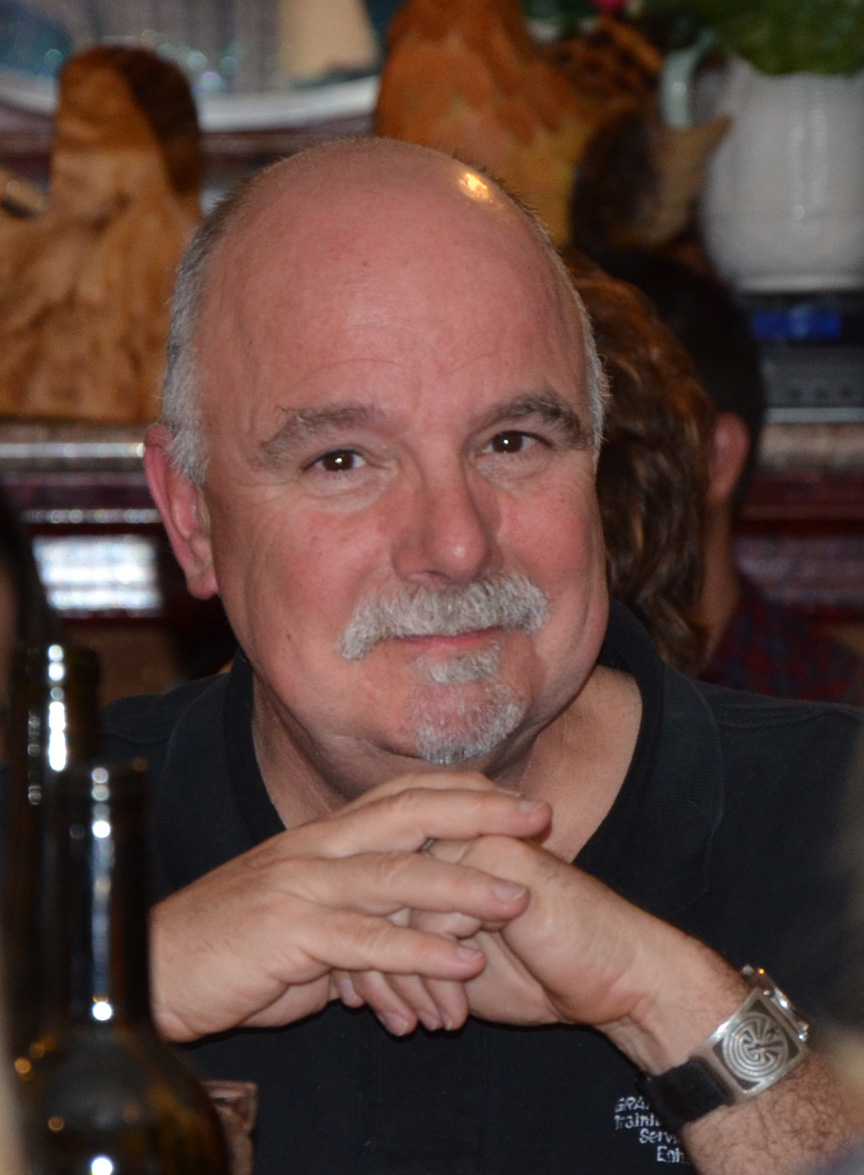 Enjoying the moment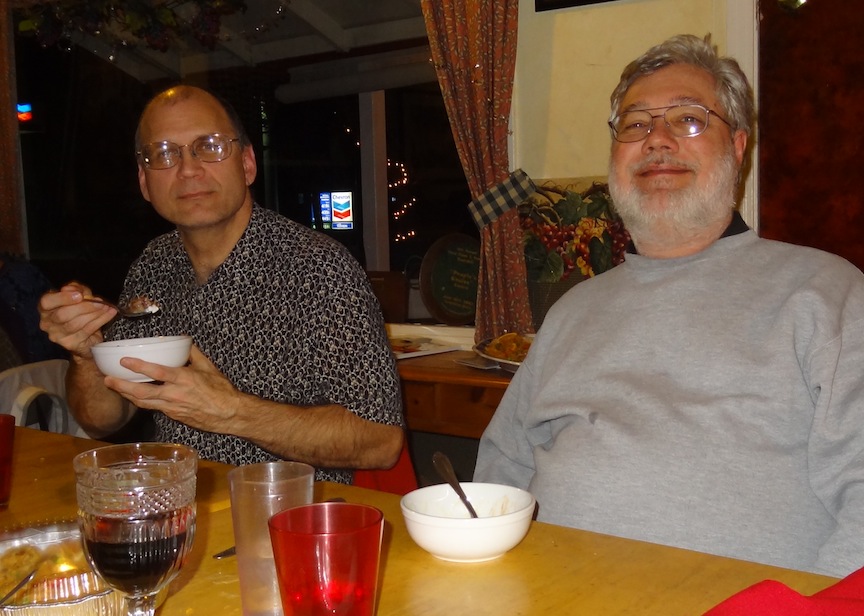 Eric Toft and Dan Schuman
Eric was the principal software engineer for TCSA and Dan has been with Karin and I since 1990.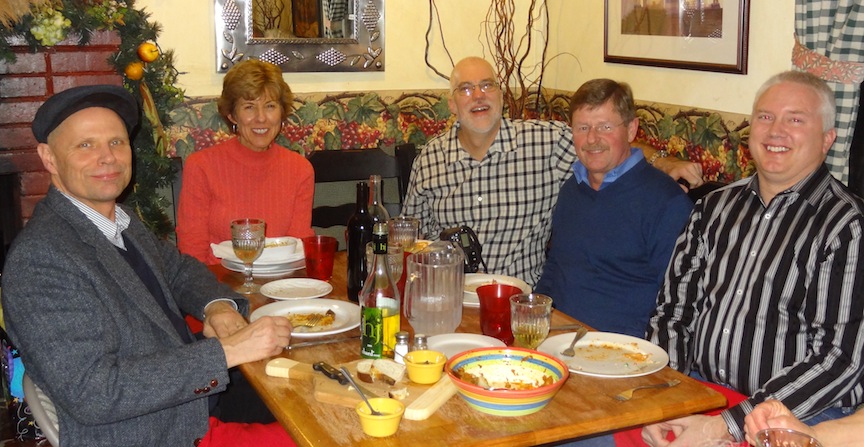 Jim and Shera Allen our neighbors and Nimbus' other "peeps"
Bob Boehmer, our principal hardware engineer for TCSA, who also came out from Pittsburgh just to attend the party.
Tom Kallay, my business partner from Pittsburgh who happened to be in town this week.
Rich Dennis is Tom's replacement at Emerson who came out for an "exit interview"...and a free dinner!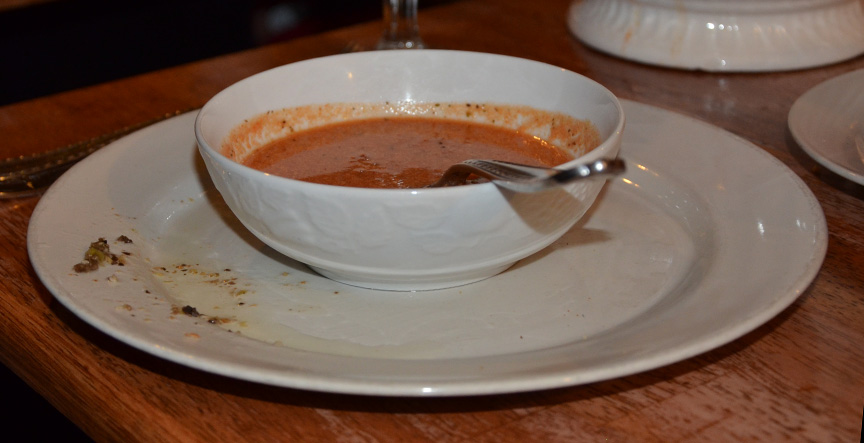 Starters included this tomato based soup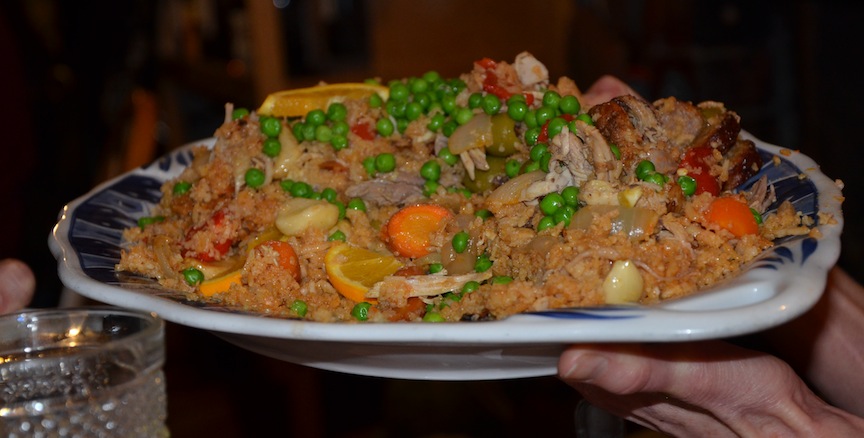 The main dish was paella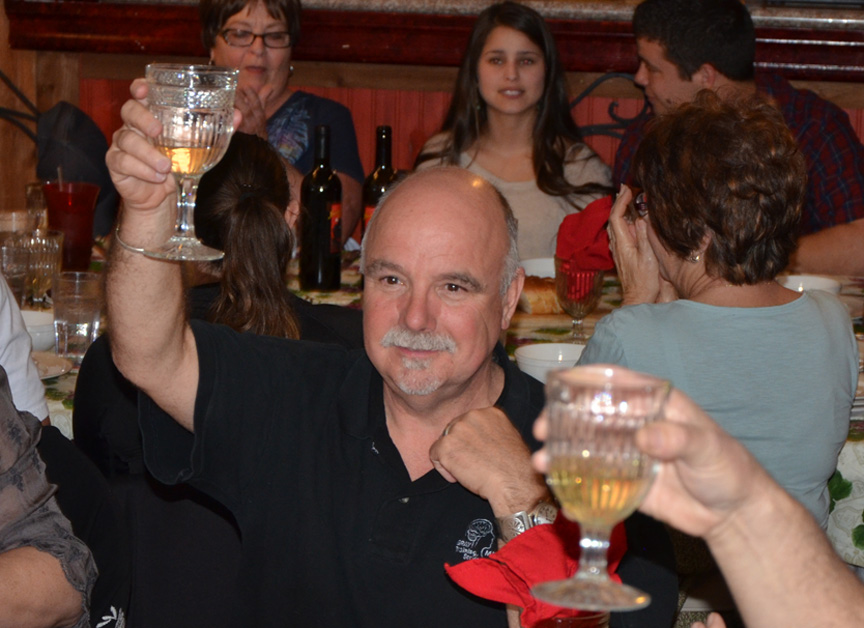 Tony gave a speech and proposed the toast!



Watch a brief movie
of the festivities!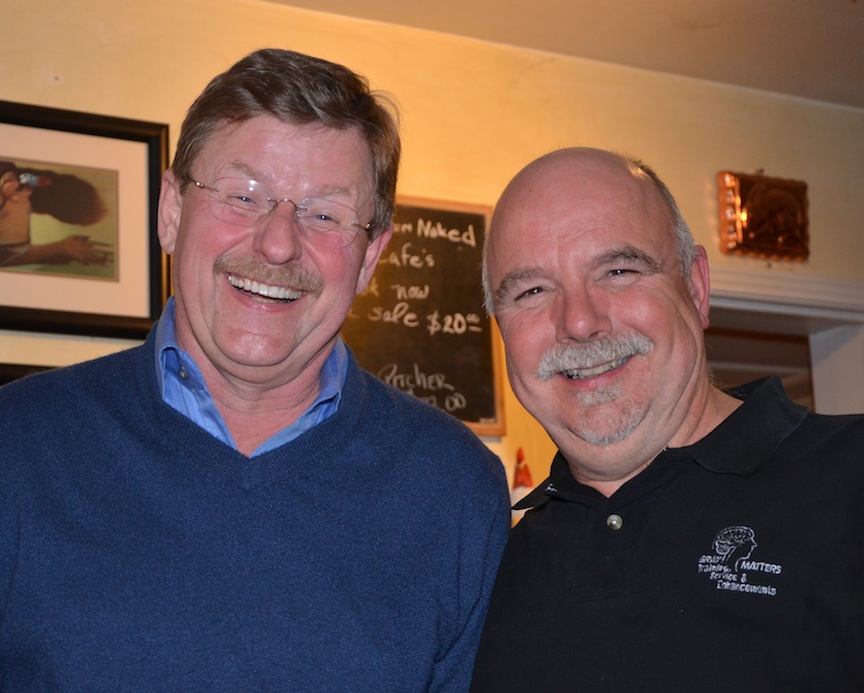 Tom and Ted, principals of TCSA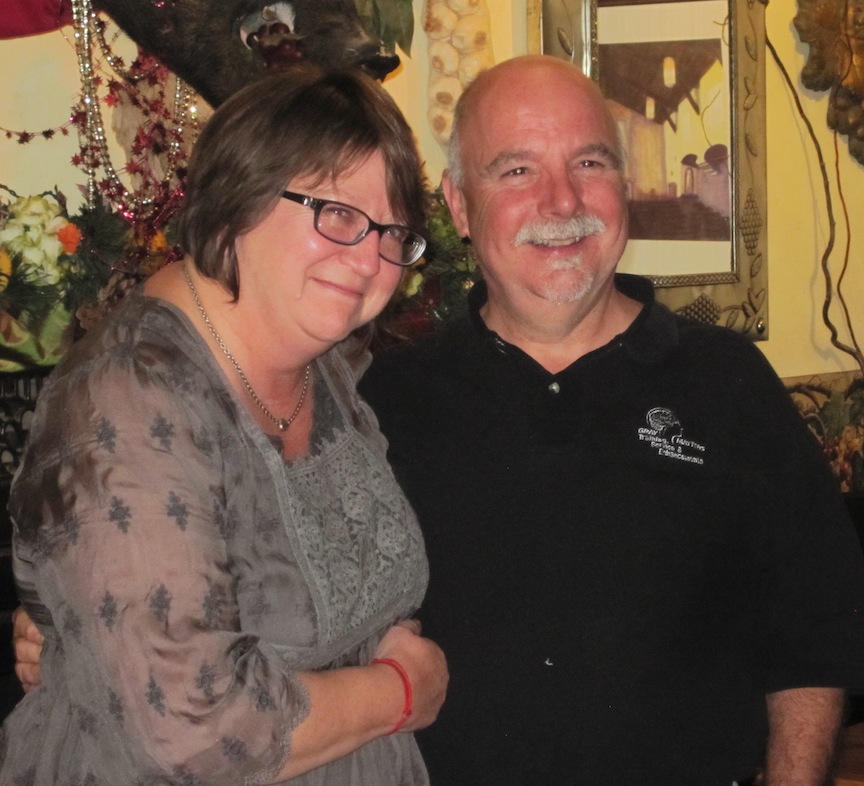 A fine time







A fun time by all and a ride home to boot!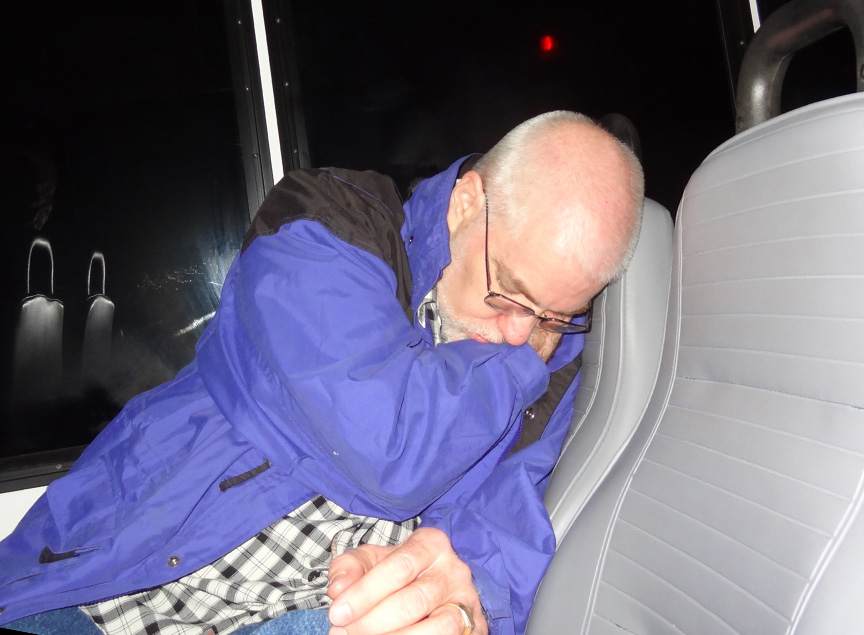 Bob got some rest on the way back in order to continue the part at the house