Nona France Quarry
Formation Unknown
Silurian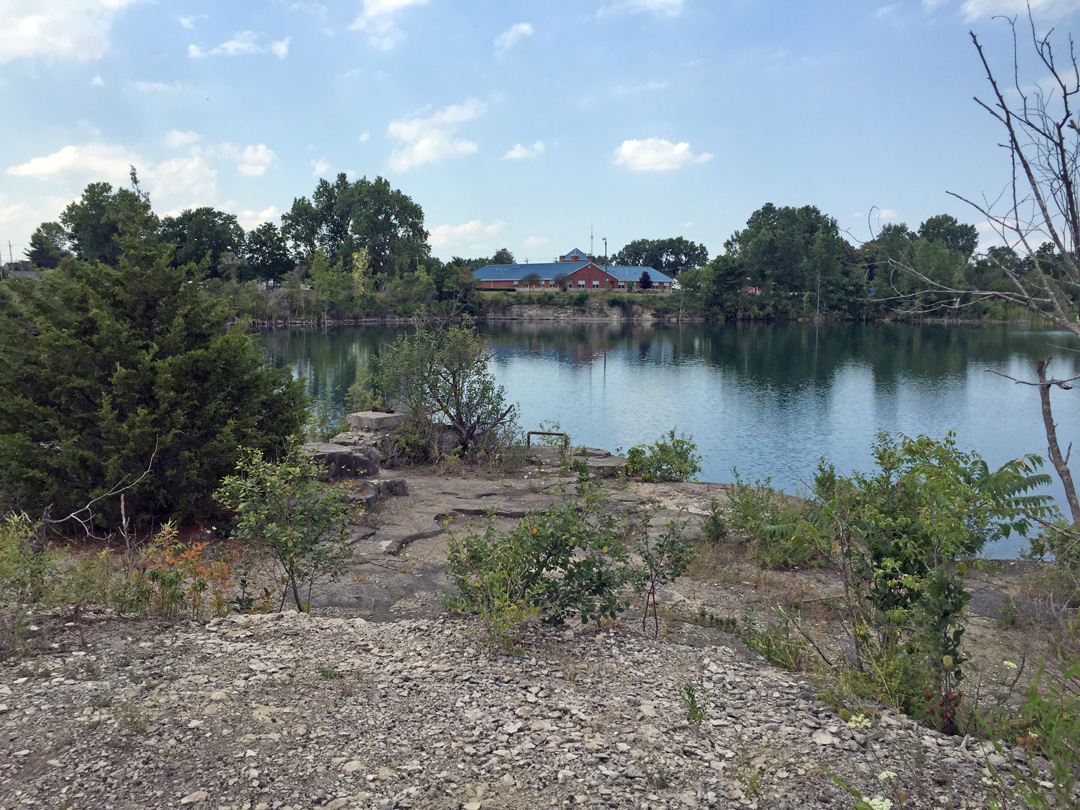 This site is located behind the Village Hall in Whitehouse, Ohio
The abandoned Nona France Stone Quarry has been turned into a park with walking trails and fishing.
The entry is on the south side of the Village Hall and there is ample parking along the edge of the lake.
There is no charge to hunt for fossils here. I visited the site in the summer of 2016.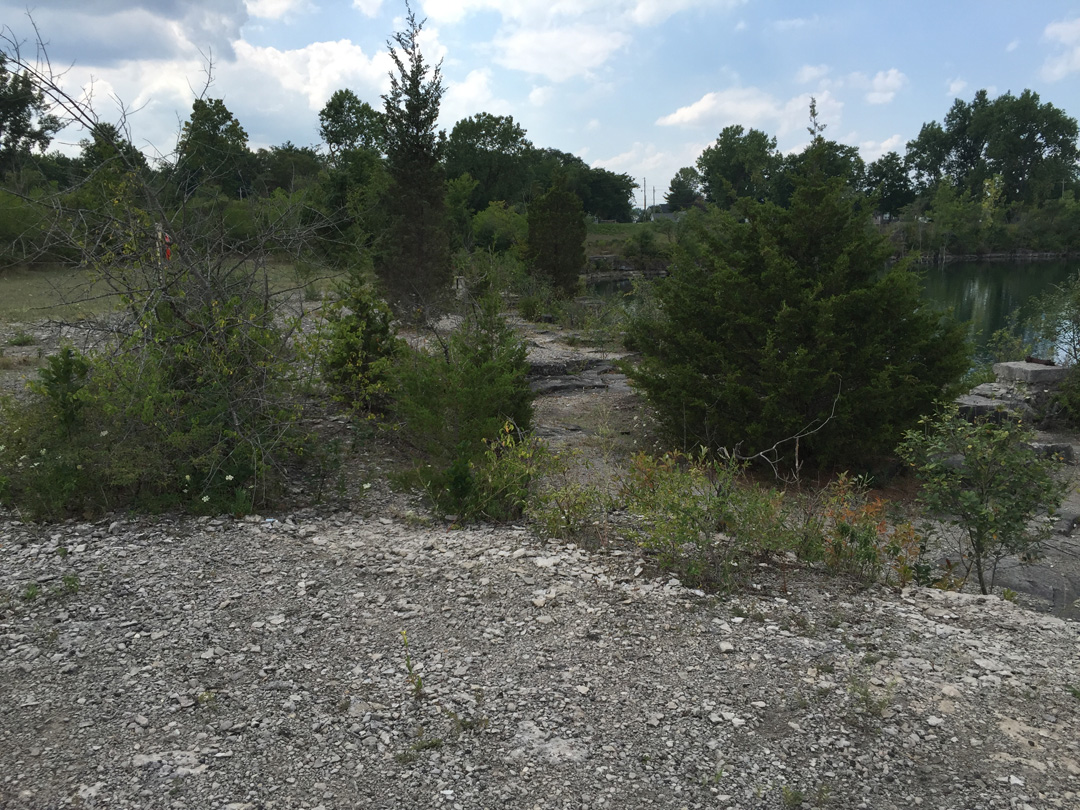 Exposed Layers Along the Lake Edge

The strata is exposed along the edges of the quarry. I found fossils in situ between the layers.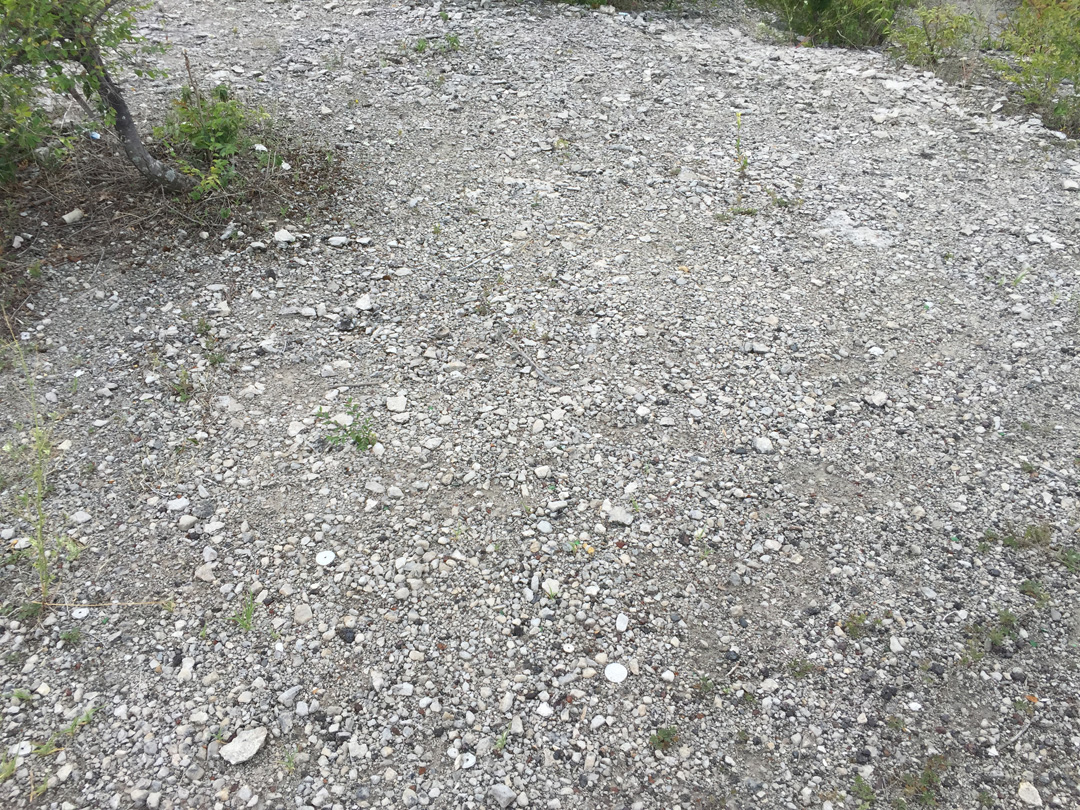 Loose Crushed Stone

The site is also littered with loose crushed stone. Amongst the crushed stone are many decent fossils.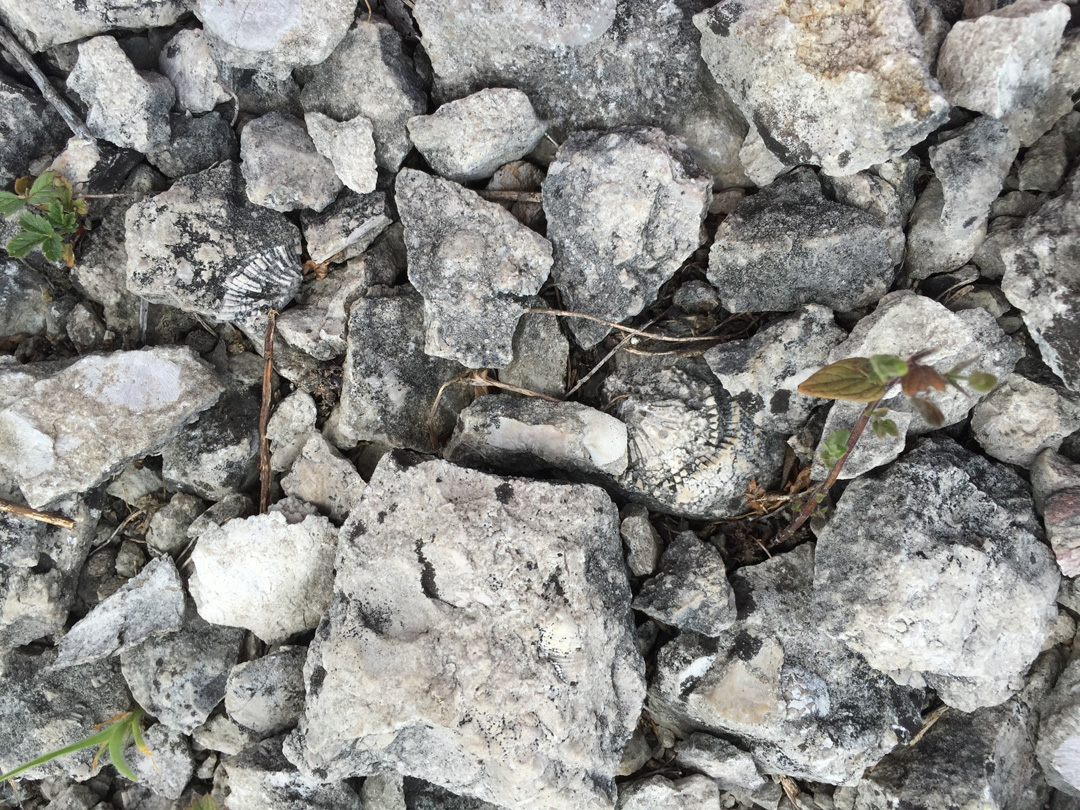 Fossils among the Crushed Stone

The crushed stone is very fossiliferous.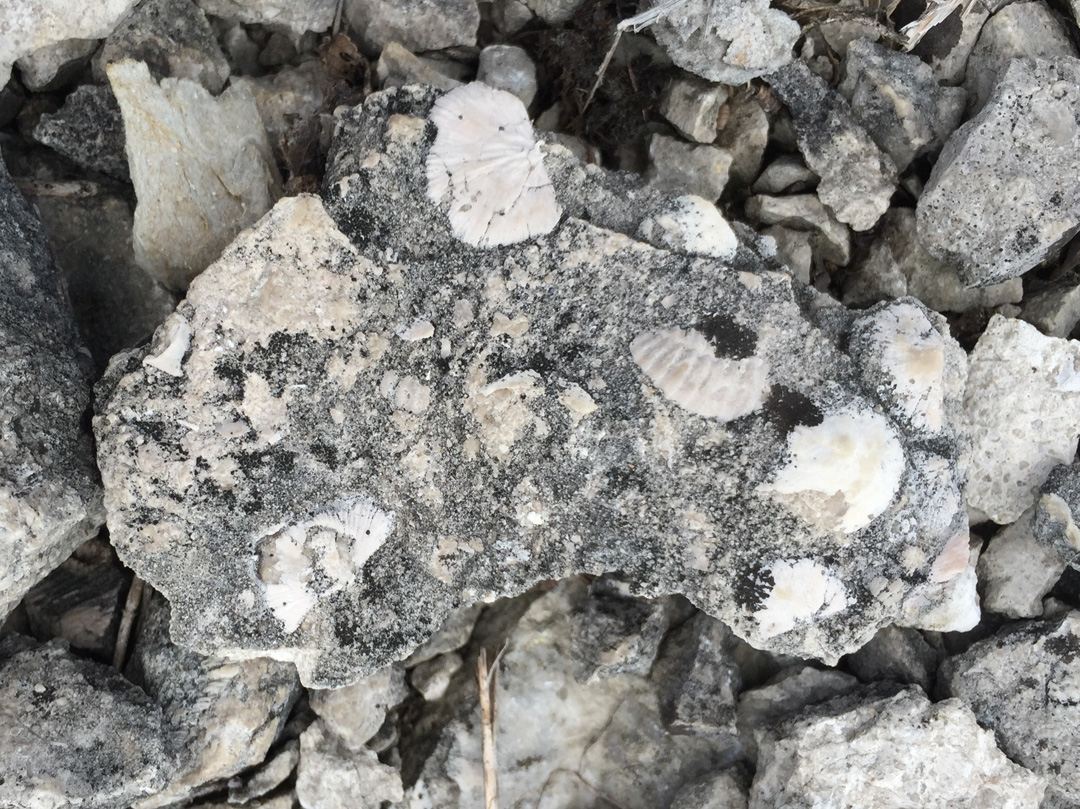 More Fossils in the Crushed Stone

Loose corals and brachiopods are abundant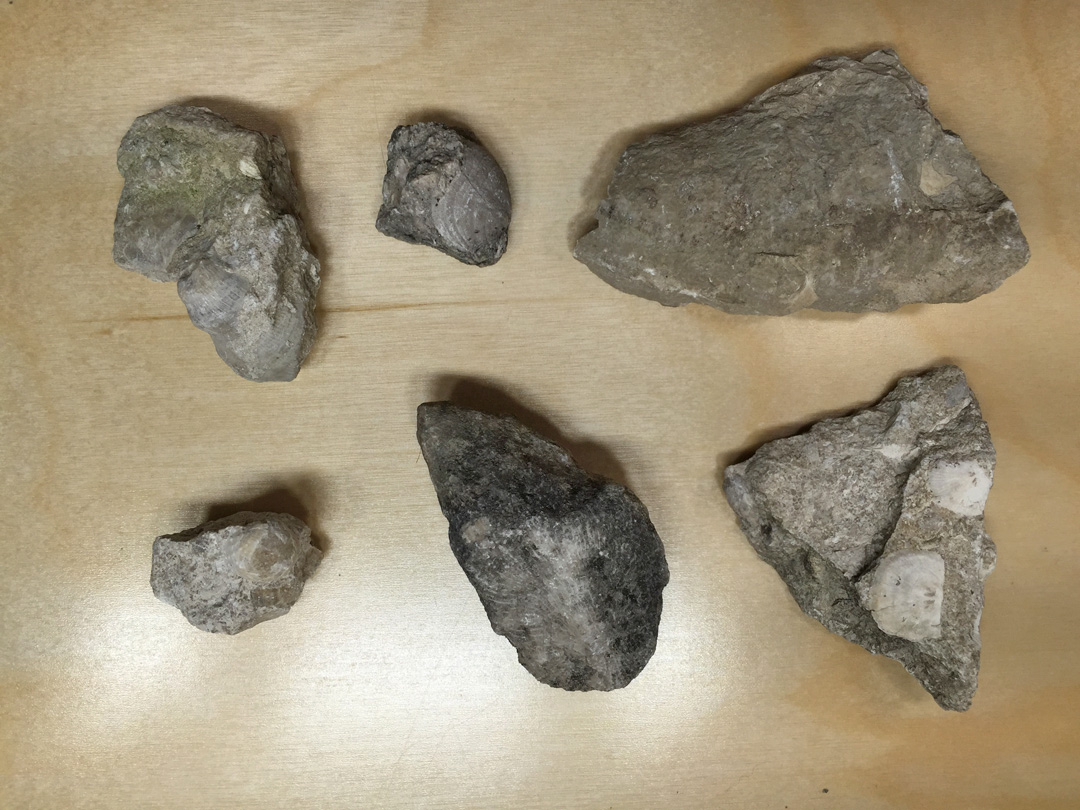 Loose Fossils from the Nona France Quarry

A few horn corals and brachiopod found within a few minutes amongst the crushed stone.








E-Mail me: tngray@nautiloid.net

[Other Sites ] [ Fossil Page ] [ Home ]