Whiskey Bridge

Crockett Formation


Eocene


This site is located a few miles west of Bryan, Texas where TX Hwy 21 crosses over the Brazos River. The original span has been bypassed
with a modern concrete bridge. Park on the north west side of the new structure for access to the river bank.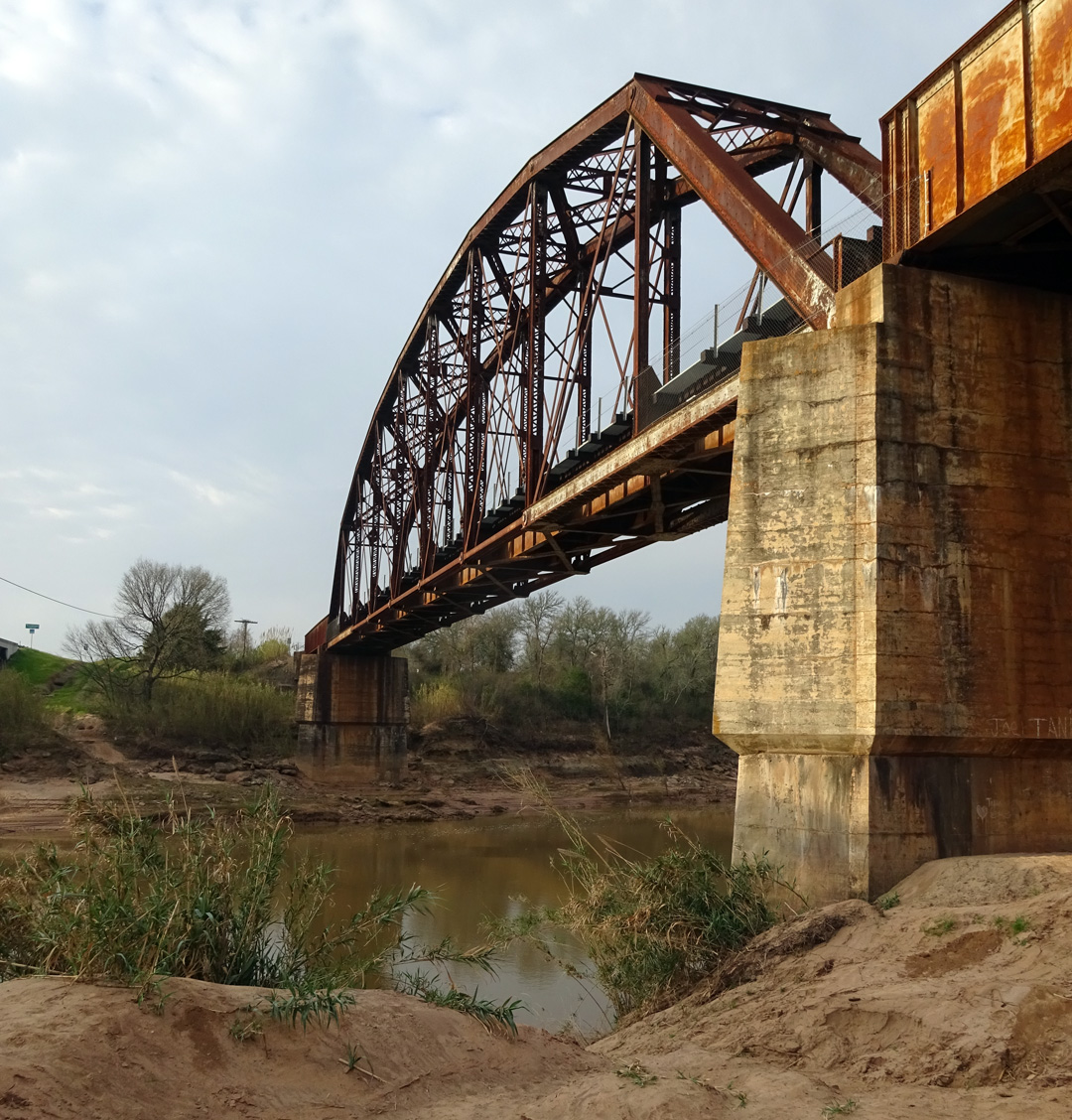 Whisky Bridge

The bridge across the Brazos River is at a county line where one county was dry and the other not.
Hence people would drive to the bridge to buy whiskey, giving the locality its name.






West Bank of the Brazos

The eastern side is entirely alluvial sands and soil. The exposures of the Crockett Formation are all on the western bank, north of the bridge.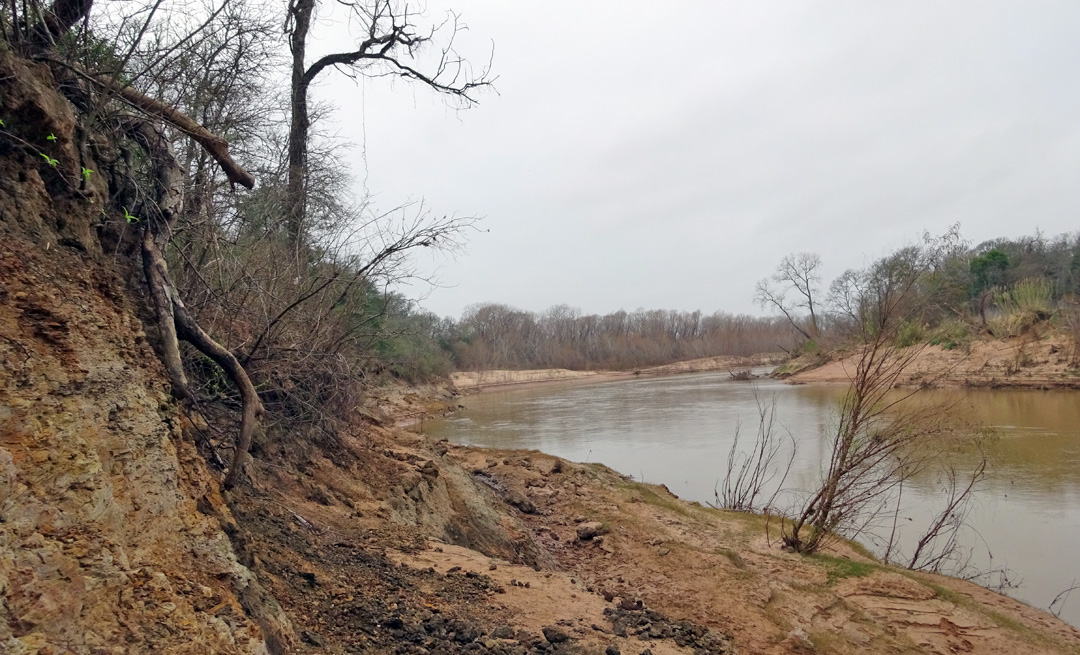 Exposures

There are exposures of the fossil bearing strata for a few hundred yards to the north along the river bed.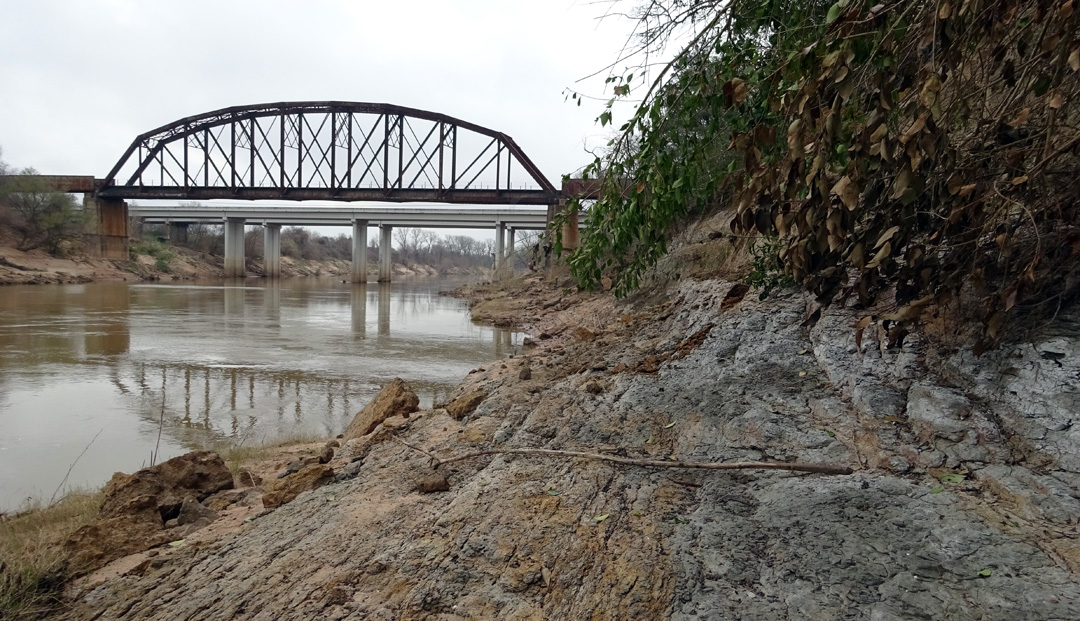 Gastropod in Situ

The strata are moderately fossiliferous. You can find a variety of fossils including shark's teeth, gastropods and bivalves.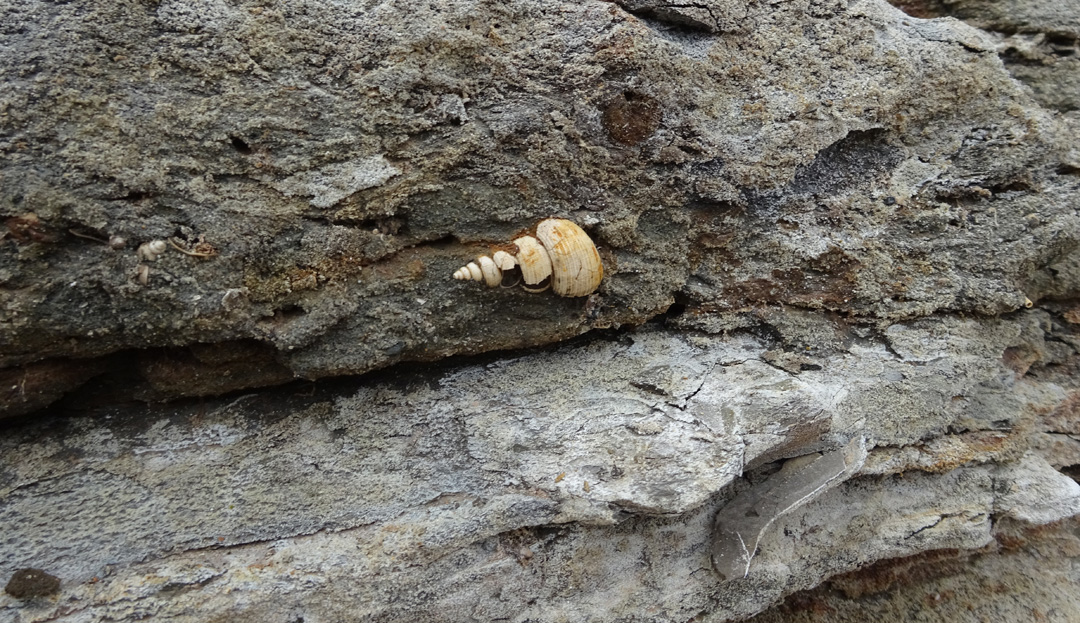 Gastropods

Turritella snails are one of the most common specimens here. Sharks teeth are known but for me, the river level was likely too high
to access the lower levels where the teeth are known to accumulate.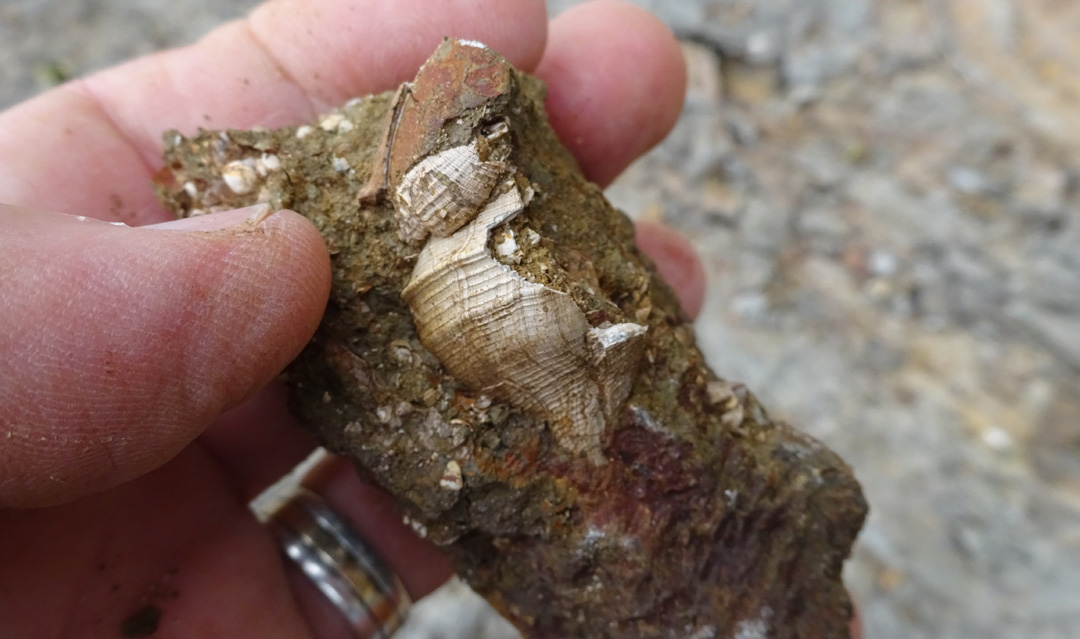 Gastropods

The matrix has the texture of mud or soil.






More Gastropods

I found examples of at least six different species of gastropods. All of these are rather small, less than 3 cm.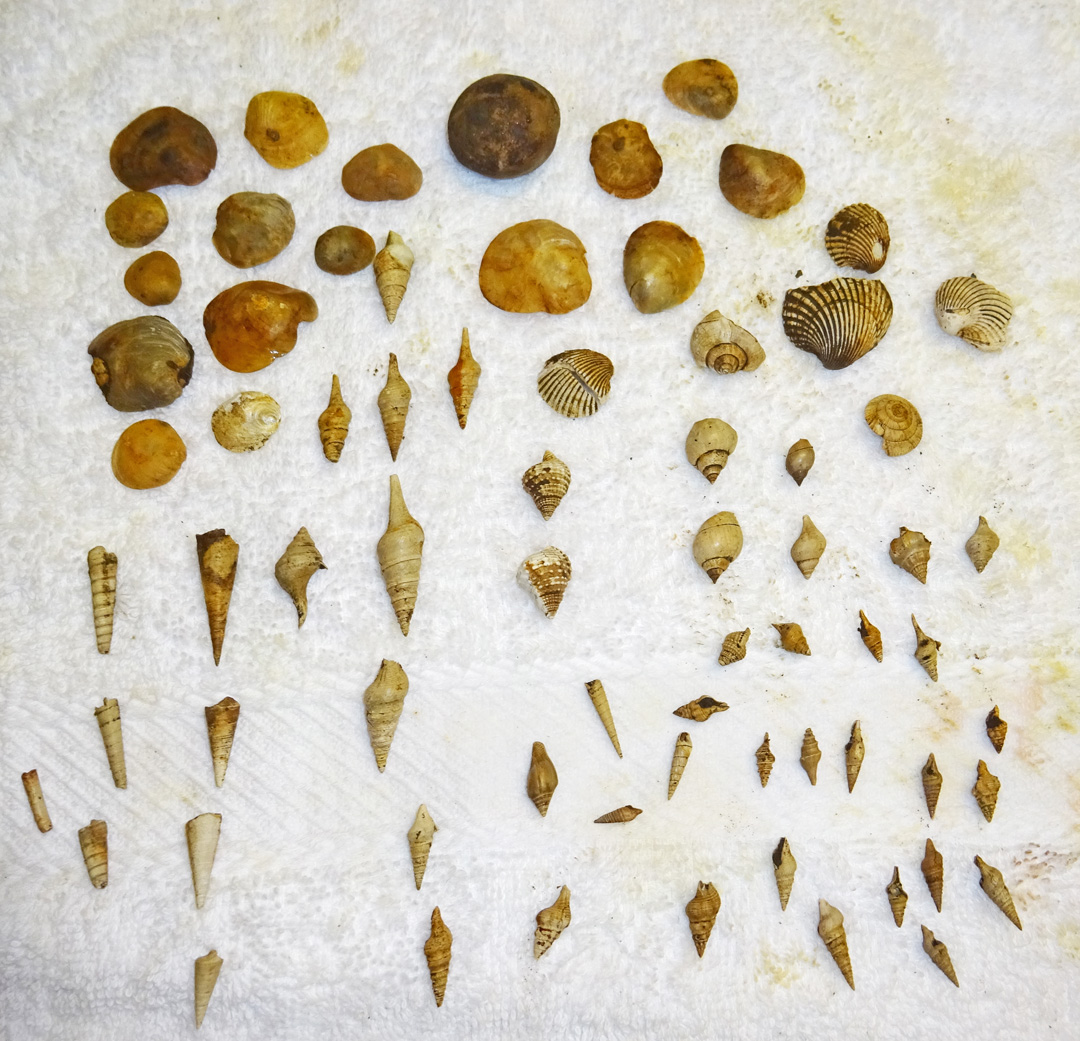 Fossils of the Crockett Formation at Whiskey Bridge

In addition to the gastropods, there are a number of other bivalves, some are larger and some are very small.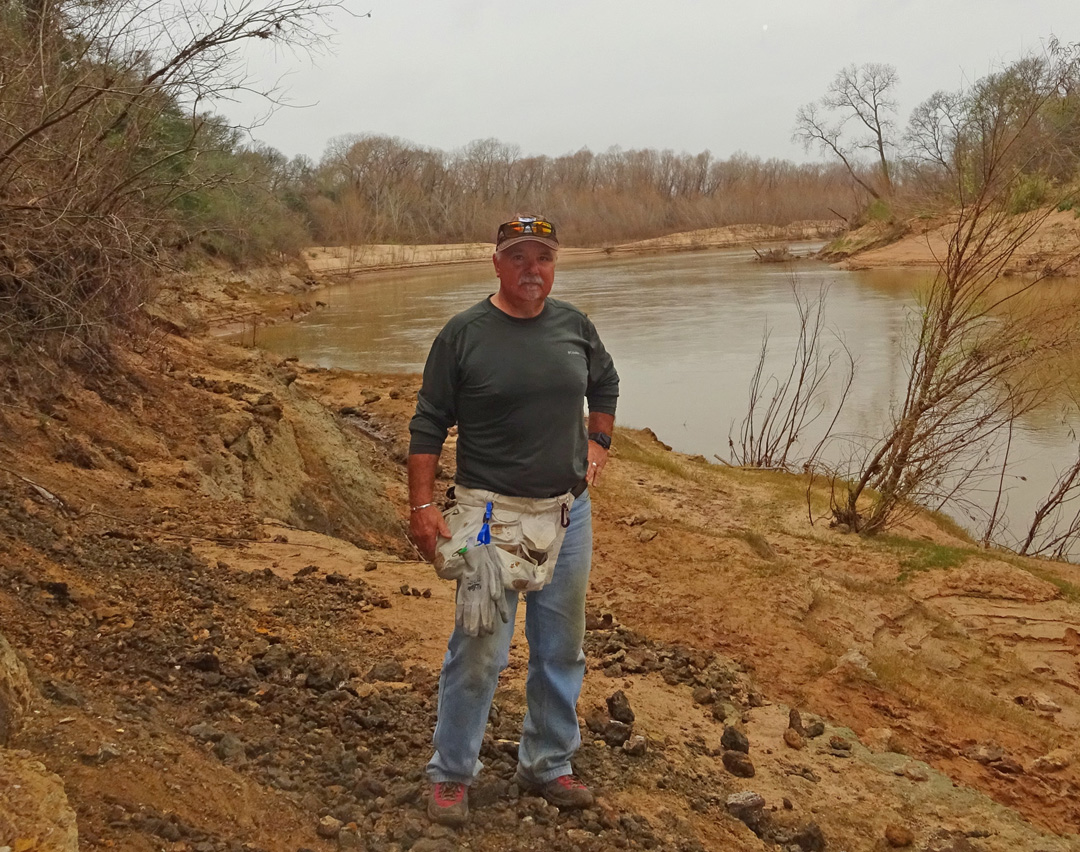 I visited this site in the spring of 2016









E-Mail me: tngray@nautiloid.net

[Other Sites ] [ Fossil Page ] [ Home ]