Trammel Fossil Park
Miamitown Formation
Ordovician
Sharonville, Ohio

Trammel Fossil Park is a public locality for fossil education and hunting located in Sharonville, Ohio.
It is noteworthy for its exposures of the Corryville Member of the Miamitown Formation of the Ordovician age Cincinnati Arch.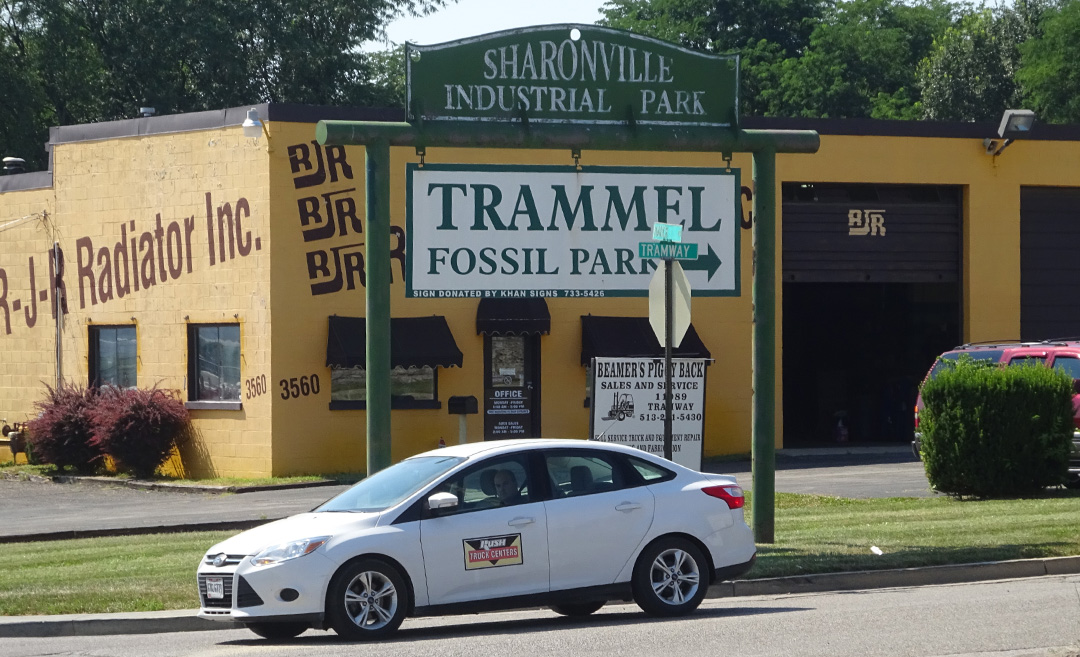 Directional Signage

The park is easy to find, just a few minutes off of the US 42 exit off of I-275. All mapping programs will find the park.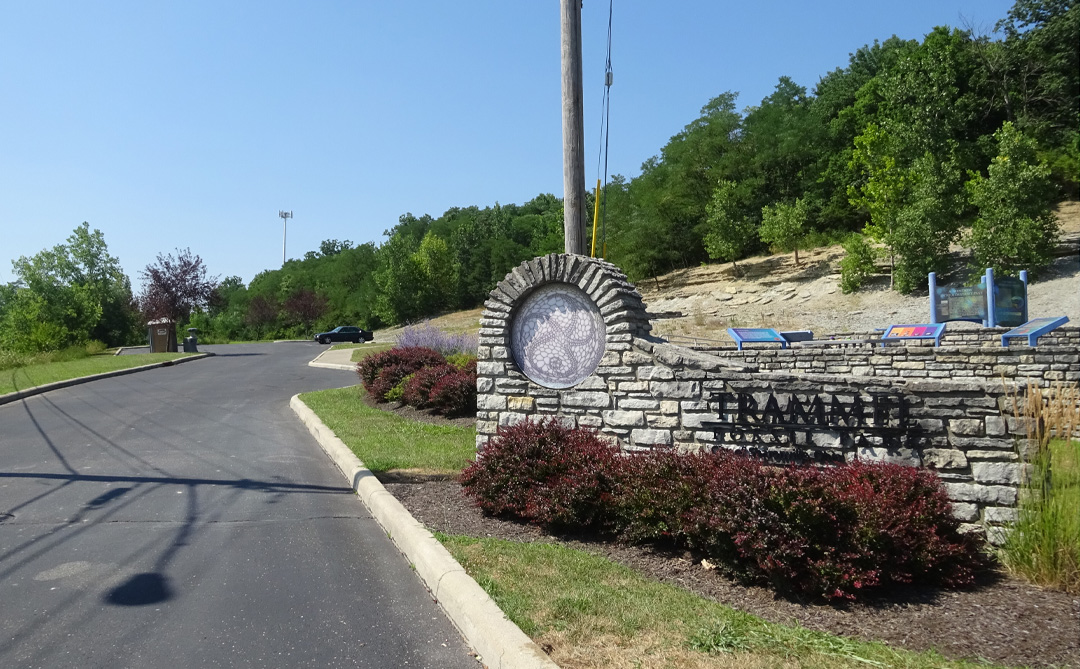 Park Entrance

There is no entry fee. Ample parking is provided as is a porta-potty.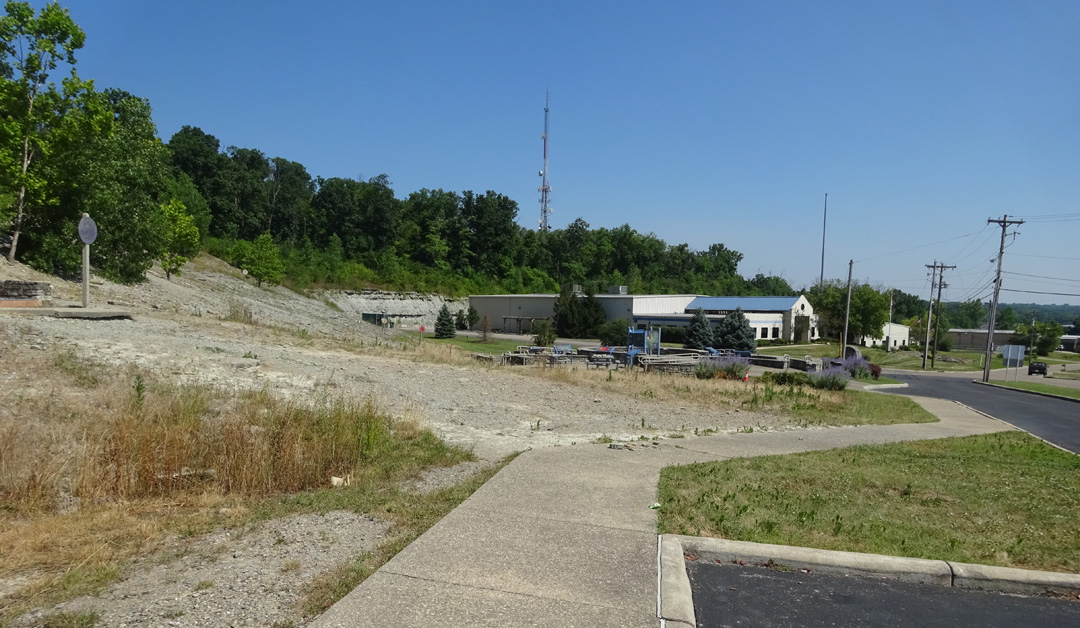 Overview of the Park

The park is about 10 acres of the hill side most of which is wooded but much of it is bare rock. Almost all of the hillside is fossiliferous.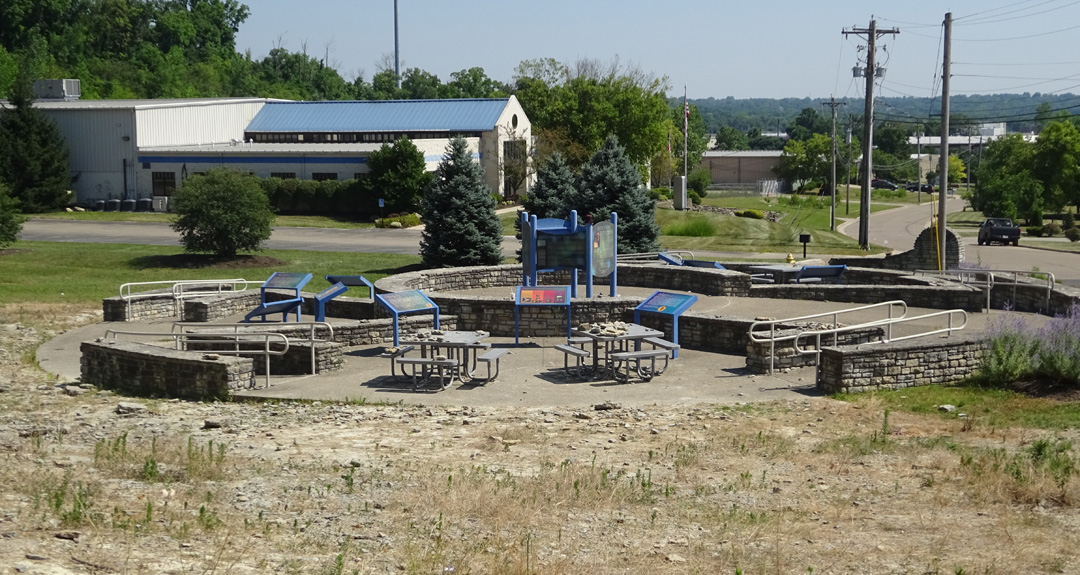 Instructional Area with Explanatory Signage

The park is used by the schools though out the area for field trips. A nicely designed instructional area provides facilities and instructional signage.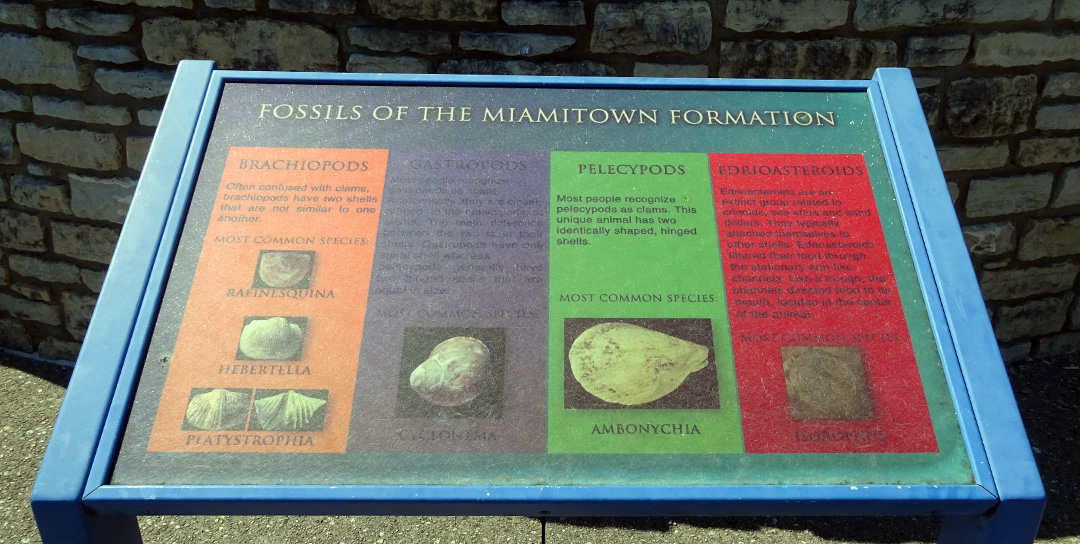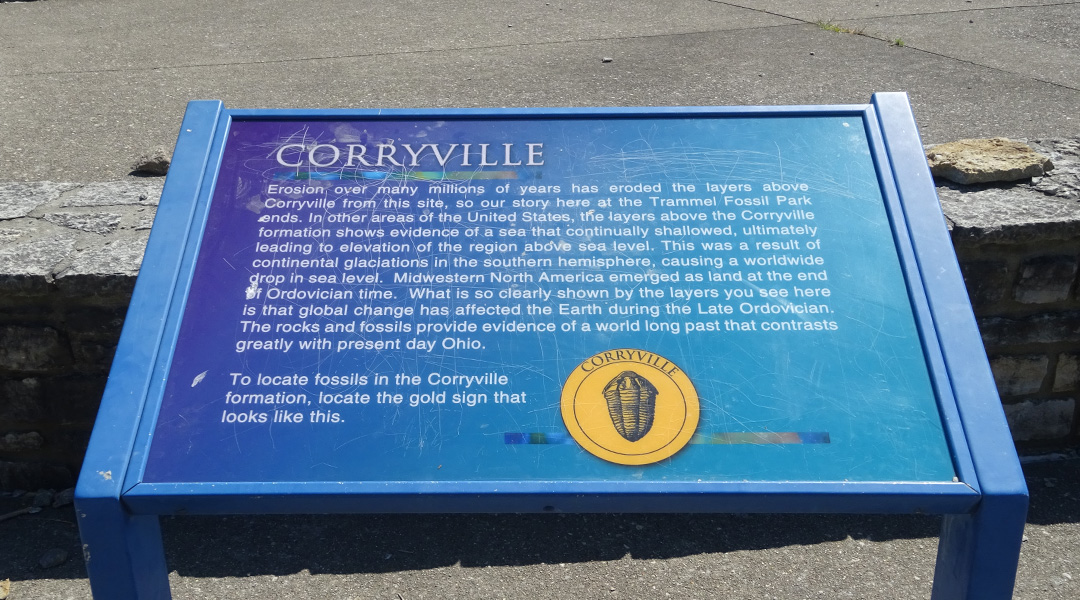 Instructional Panels for the Miamitown Formation & Corryville member

The Corryville member is famous for its relative abundance of the rare echinoid "edrioastrid"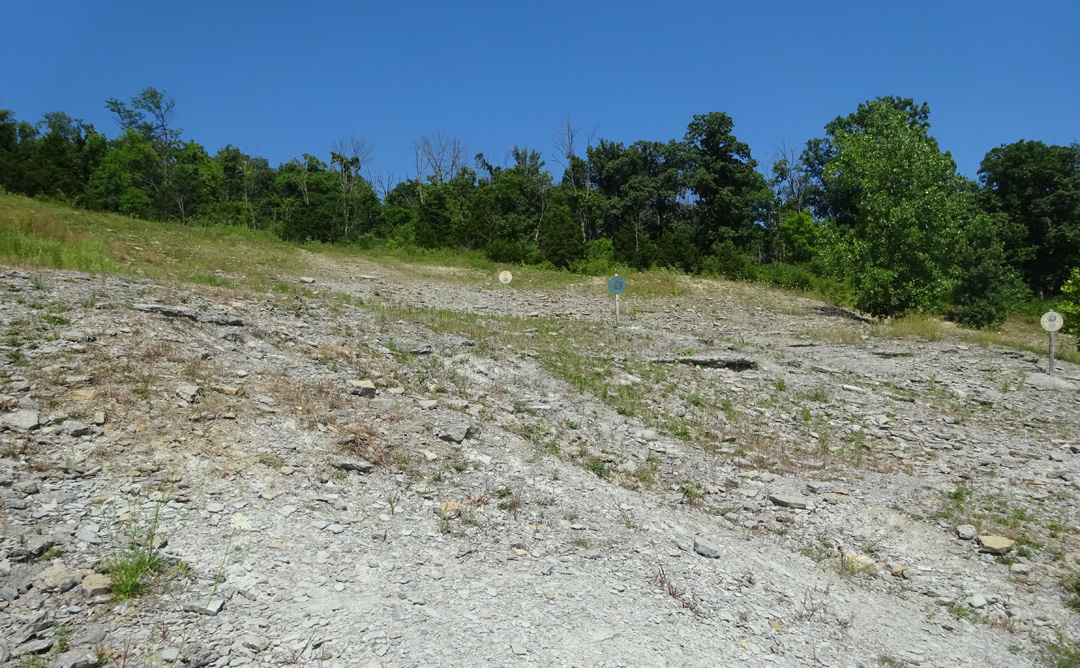 Exposures of the Miamitown

Signs up the hill denote transitions from one member to the next, hilighting depositional changes that resulted from major environmental changes.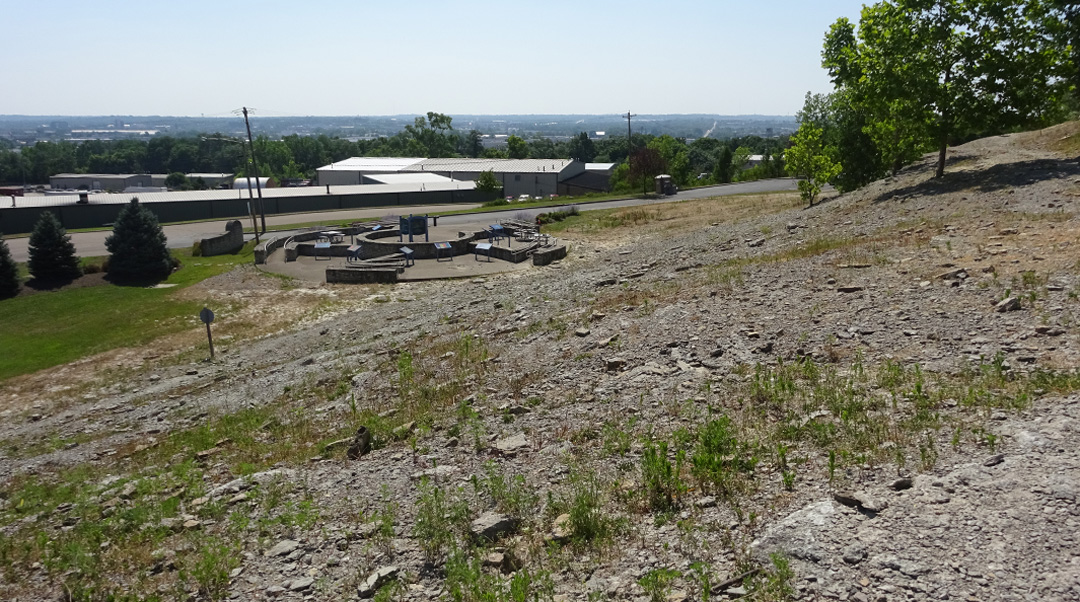 Corryville Layers

The Corryville is denoted by the signage.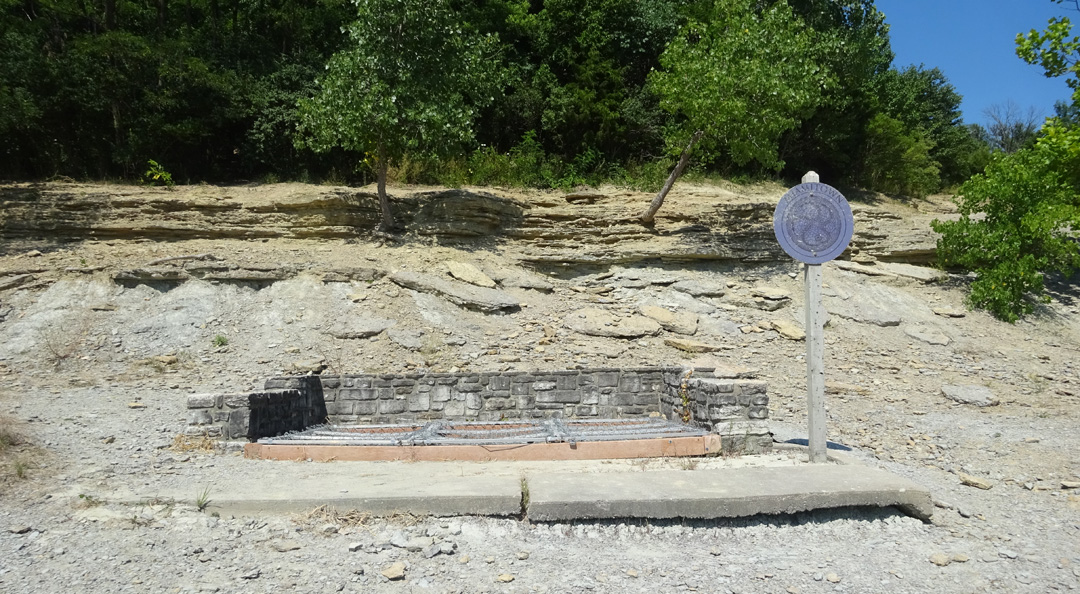 Protected Location of Edrioastrids

One deposit that features some edrioastrids is protected for future generations.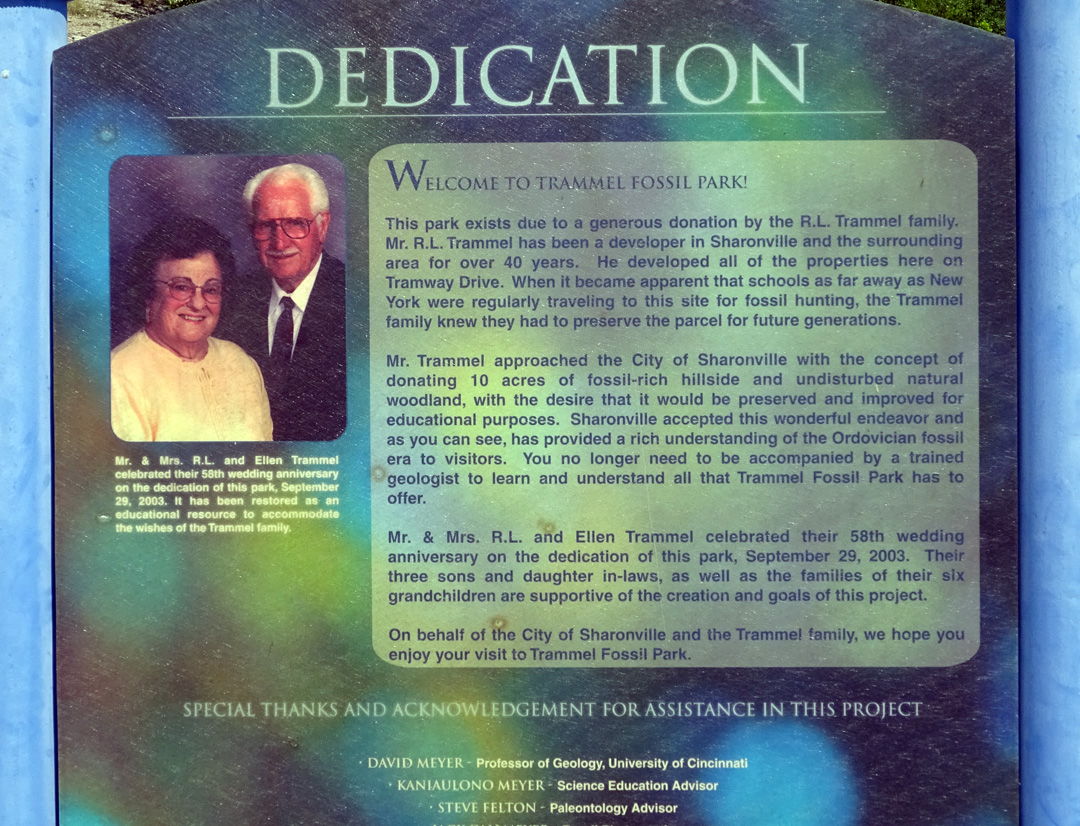 Dedication to the Trammels
E-Mail me: tngray@nautiloid.net



[Other Sites ] [ Fossil Page ] [ Home ]