Staithes
North Yorkshire, England



We visited this site on May 21, 2013. It is one of the many localities features on the The UK Fossils Network website.

The town of Staithes is on the coast 20 minutes north of Whitby. As described on the webpage, the car park is located at the top of the town.
To access the shore, one must walk down the single road leading down into the town.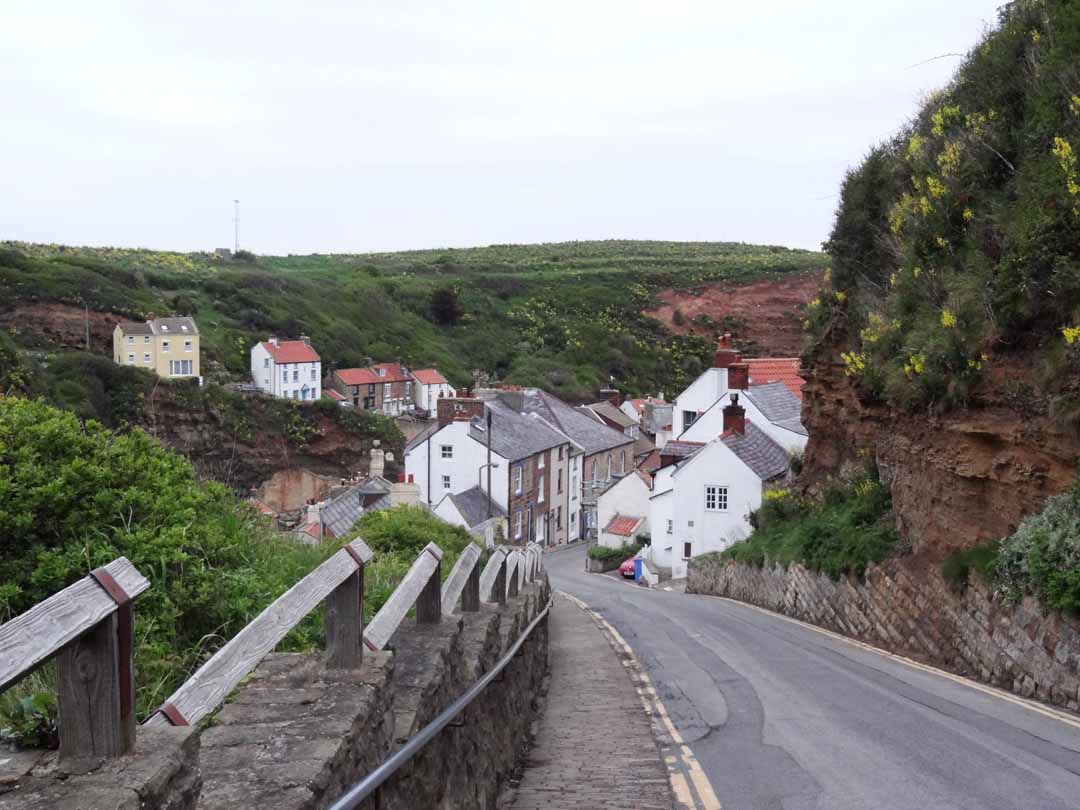 The road into Staithes along the beck

The trek going down is not bad but going back up with a bag full of fossils is less charming. The distance is half a mile or less.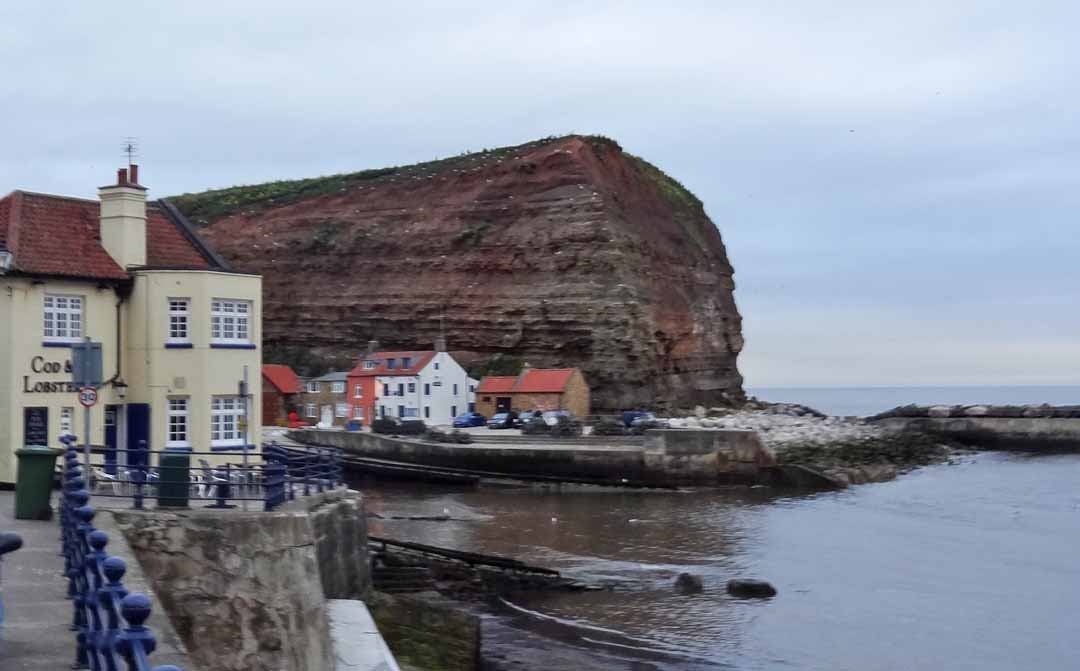 West side of Staithes Harbor

The descent terminates at the harbor that is bordered by high cliffs on both sides.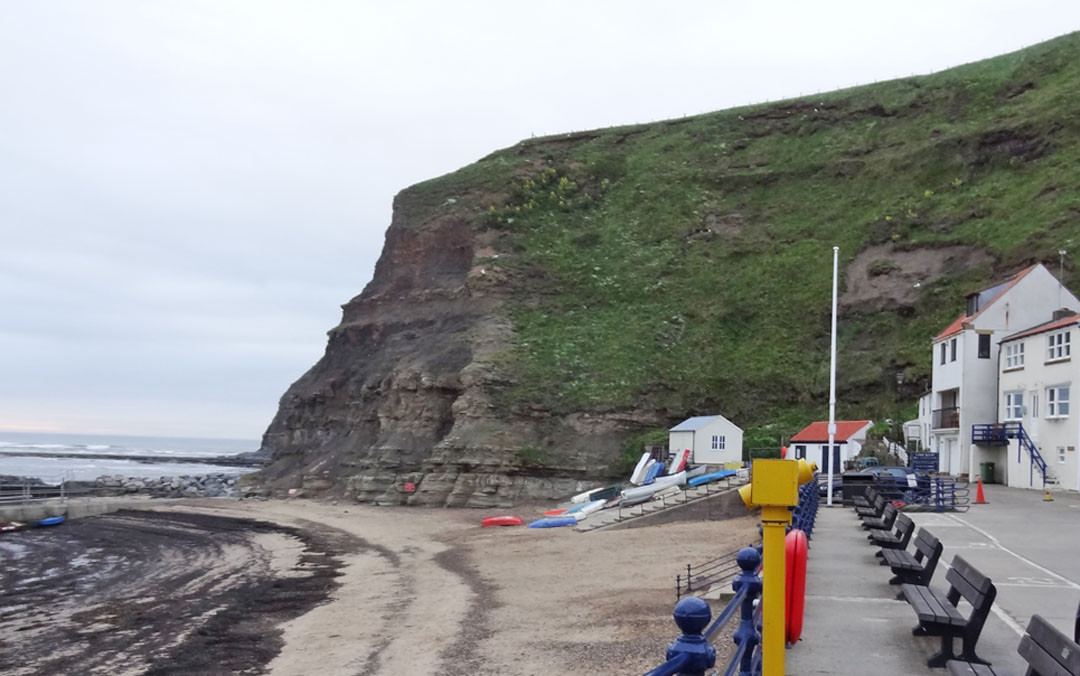 East side of Staithes Harbor

I went east (south) around the first point towards Penny Nab. The access was clear by mid tide.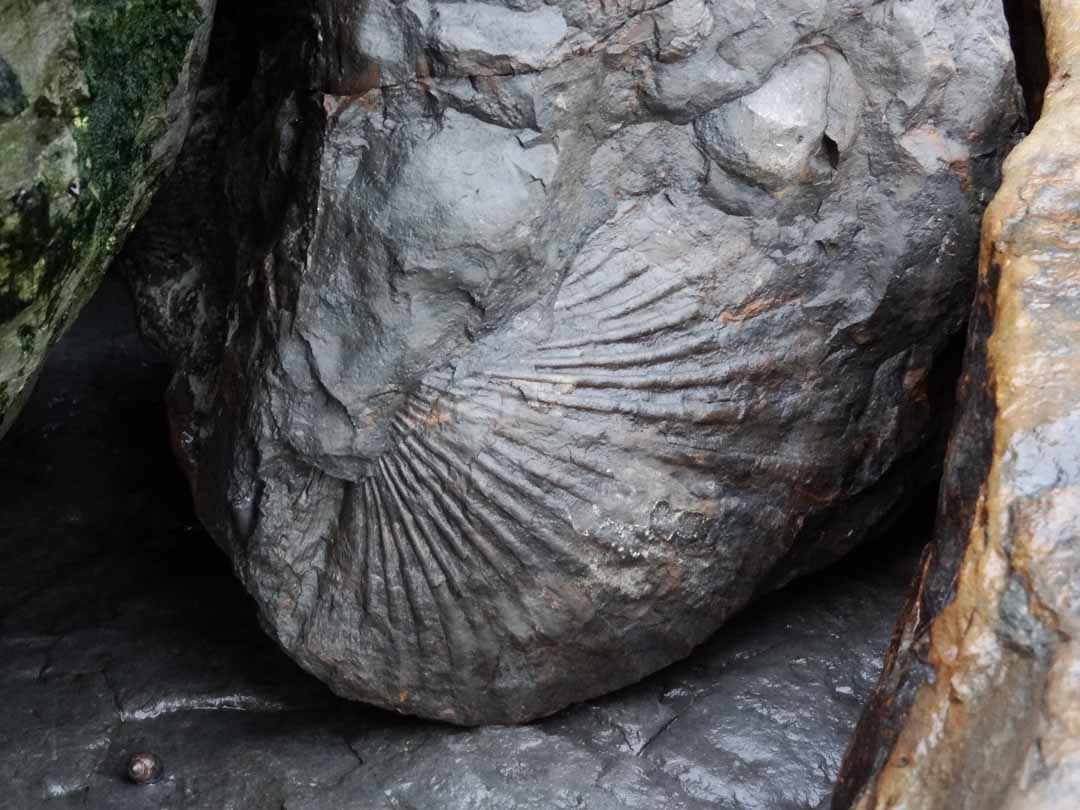 Large pecten (20 cm)

This cobble, seen near the sea defenses, had fallen from higher up and was wedged in a crevice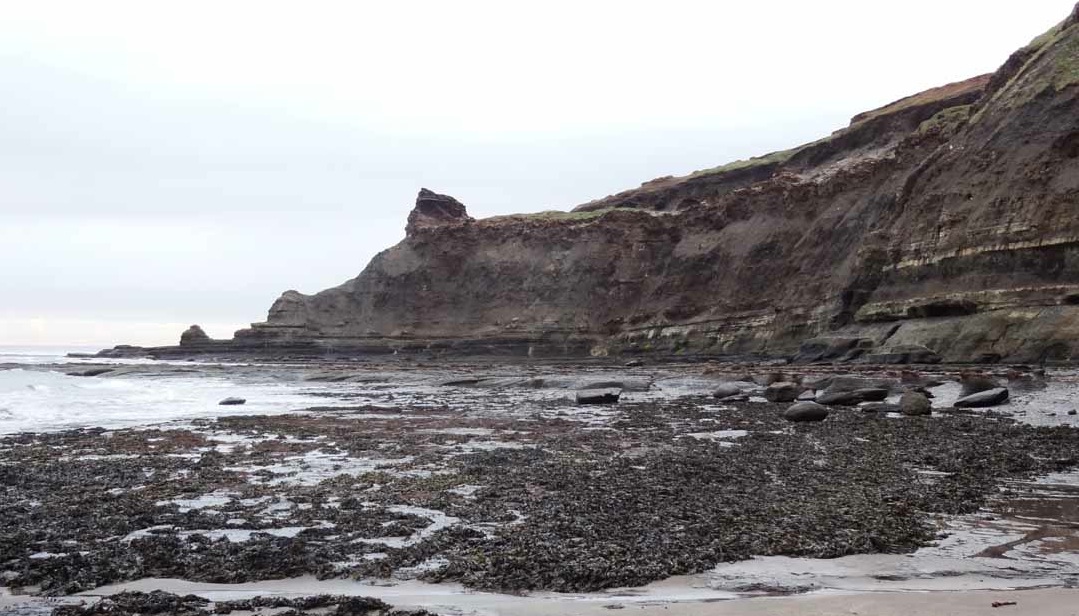 Penny Nab

Penny Nab is visible after rounding the point of the harbor.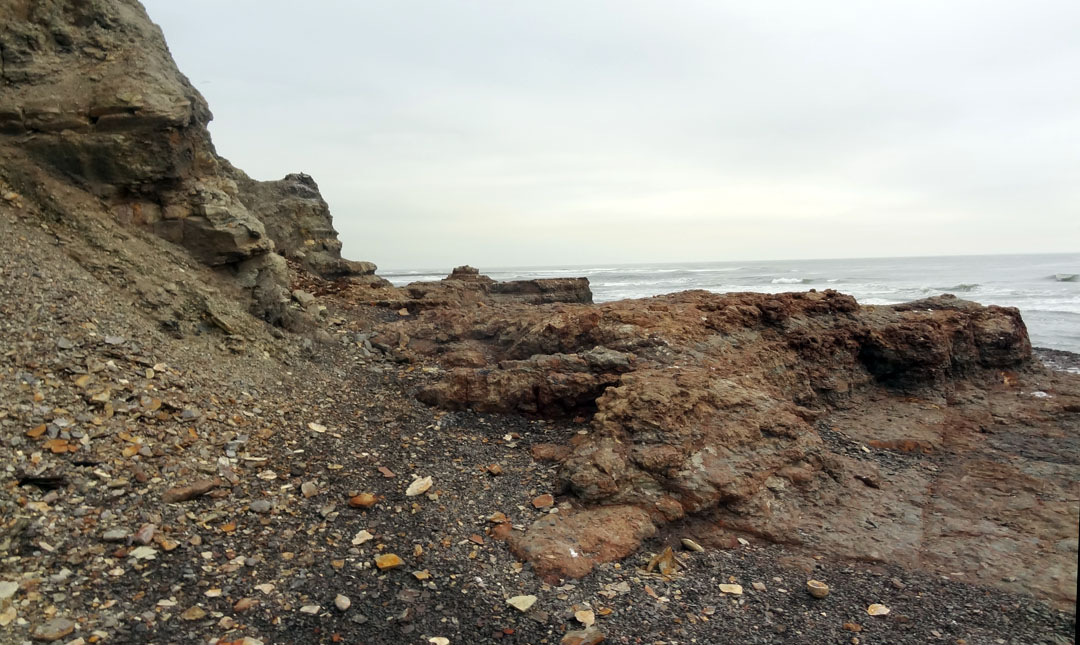 Penny Nab, back side

At the base of Penny Nab, I found a number of promising nodules.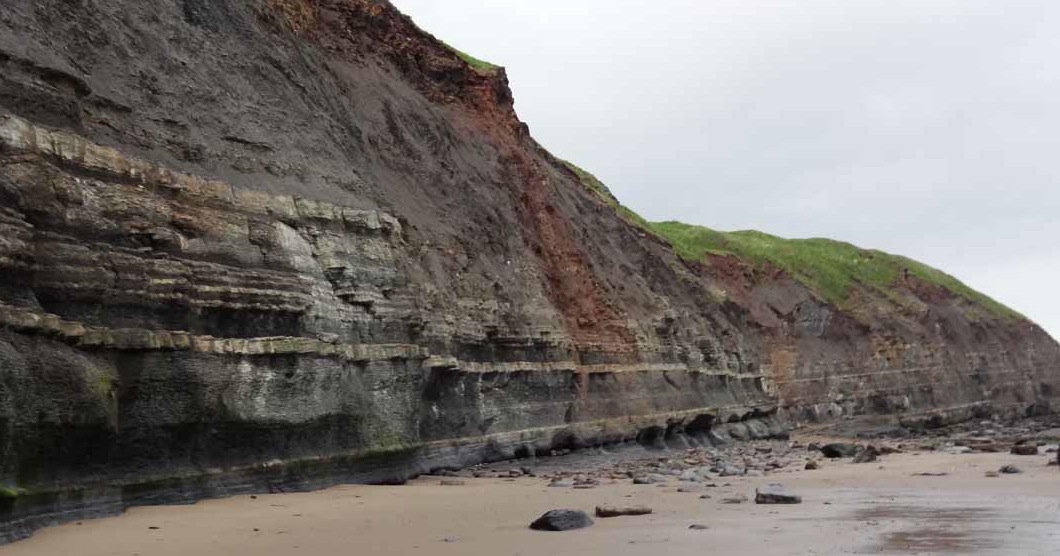 Exposures along Jet Wyke

This shows the transition from the Penny Nab member to the Kettleness member.
The thin layers, alternating light/dark in the middle of the face, are the "pecten seams".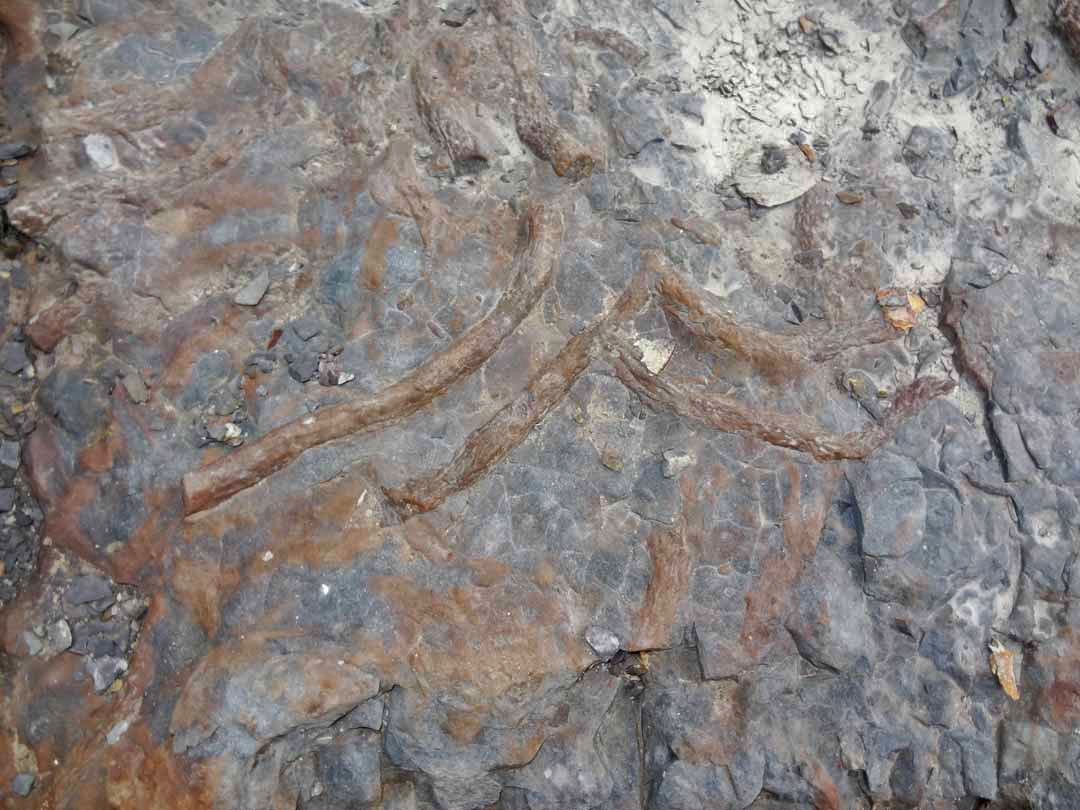 Worm burrows

These rope like structures permeate one of the layers around the base of Penny Nab.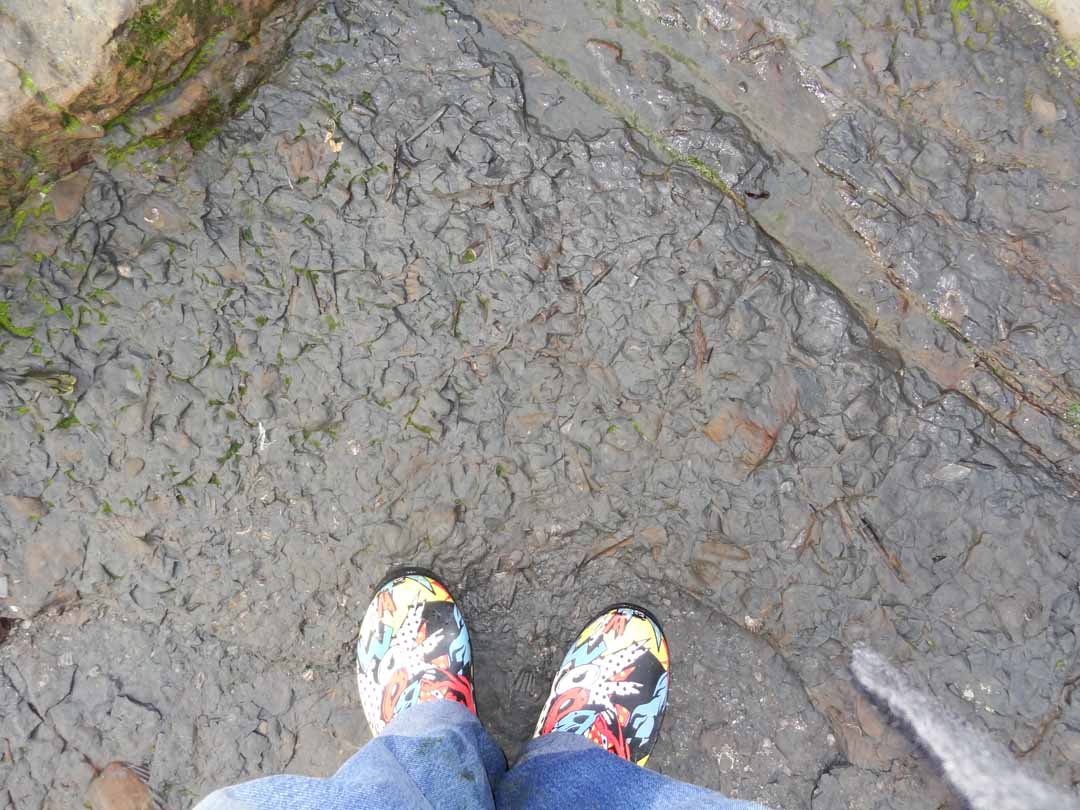 Layer of copious belemnites, past Penny Nab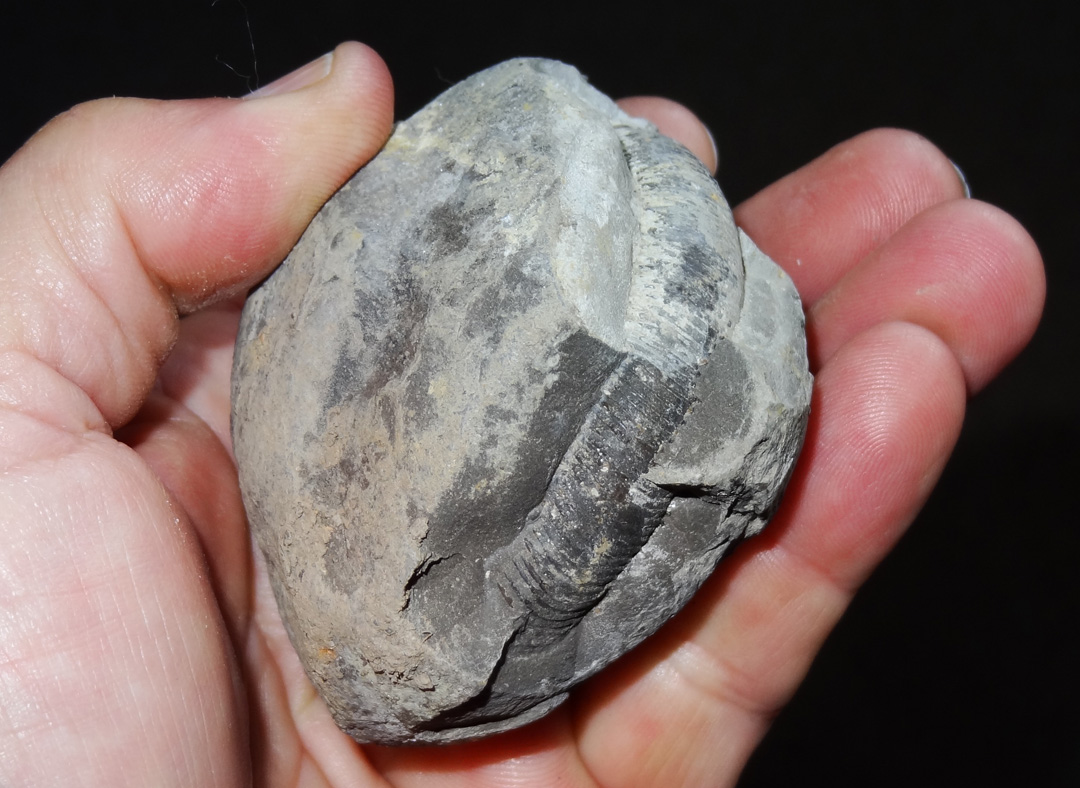 Ammonite nodule

One of the promising nodule, looks like a tenuicostatum






Staithes

My thanks AGAIN to the The UK Fossils Network for their hot tips!


Questions? E-Mail me: tngray@nautiloid.net


Other Sites