Speeton Clay
North Yorkshire, England



We visited this site on May 17, 2013. It is one of the many localities features on the The UK Fossils Network website.

The site is on the coast just south of Filey. Our mapping program showed two roads both labeled "Sands Road" which was a bit confusing.
At the A165 roundabout Be sure to follow Moor Road a bit. Then turn left onto the Sands Road that goes to the holiday park.

From the gravel car park at the end of the road, is a stunning view of the chalk cliffs of Flamborough Head.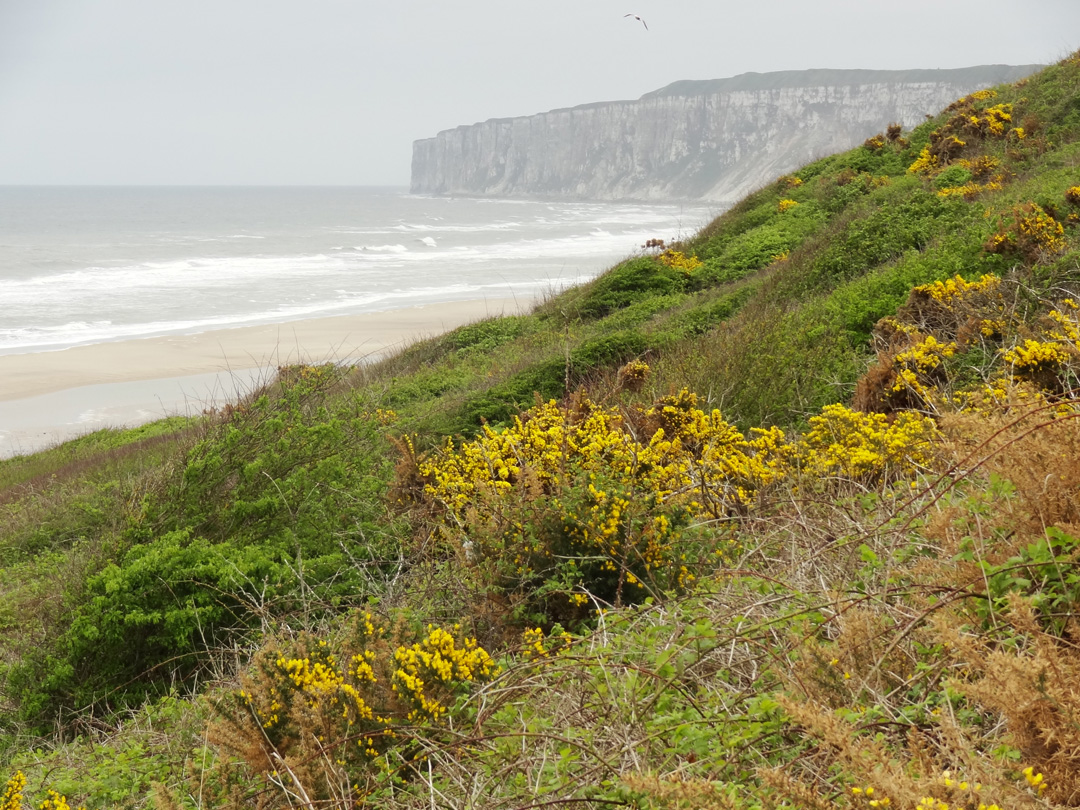 View to the southeast from Reighton Gap
Access to the beach is only a short clamber down the broken concrete slipway to the beach as described on web page.
A new access ramp and sidewalk is located to the south, probably accessible through the holiday park, but we did not use it.
At the beach level, the surface exposure is a reddish brown, the Boulder Clay.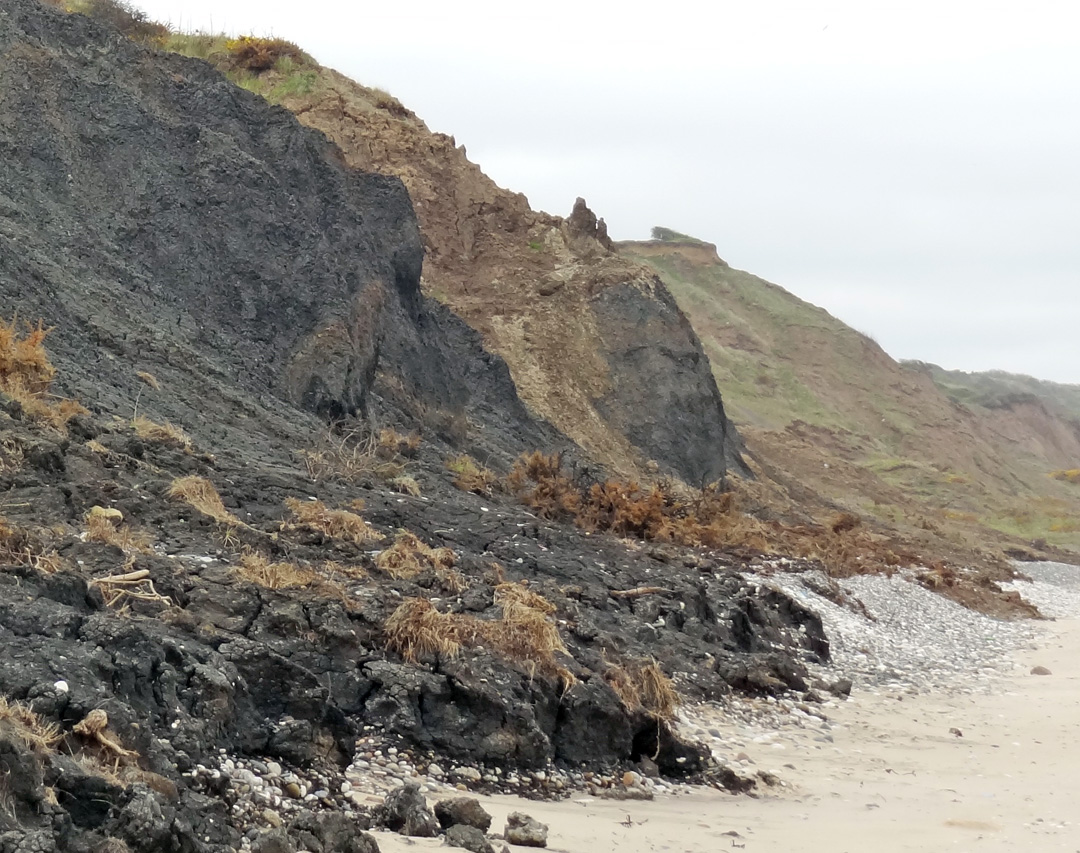 Transition from the Speeton Clay (L)to the Boulder Clay (R)
The Speeton Clay exposures begin about 500 yards south in the direction of Flamborough Head.
The transition from red/brown to grey is easy to find as it is visible from Reighton Gap.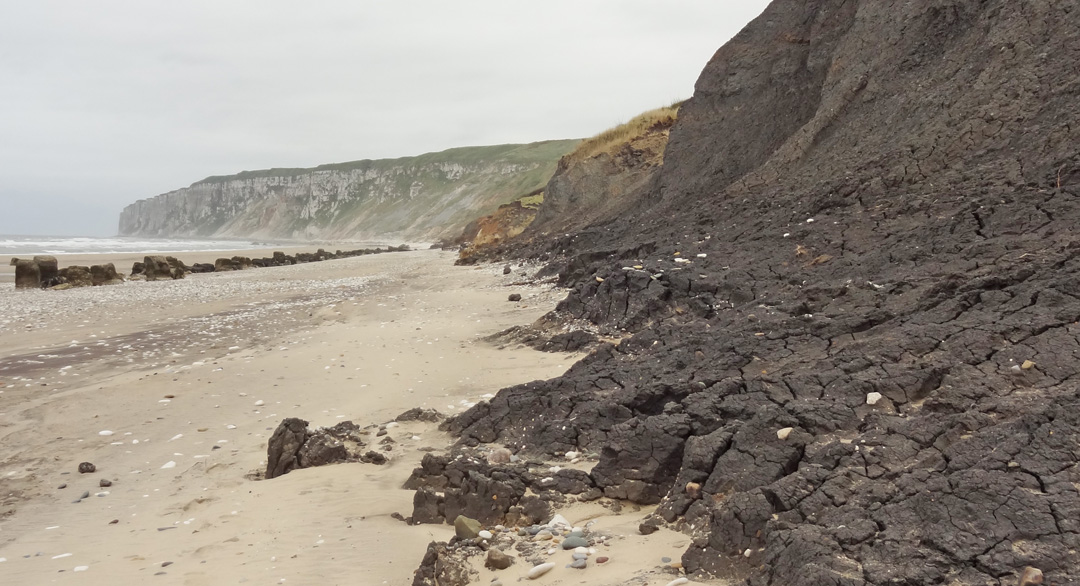 Speeton Clay
The Speeton clay continues for a distance toward the chalk. We hunted only in the first 100 meters or so.





Speeton Clay cliff face
Fossils are found washed down to the beach level. It is not necessary to climb. Some of the flatter washes are good to check.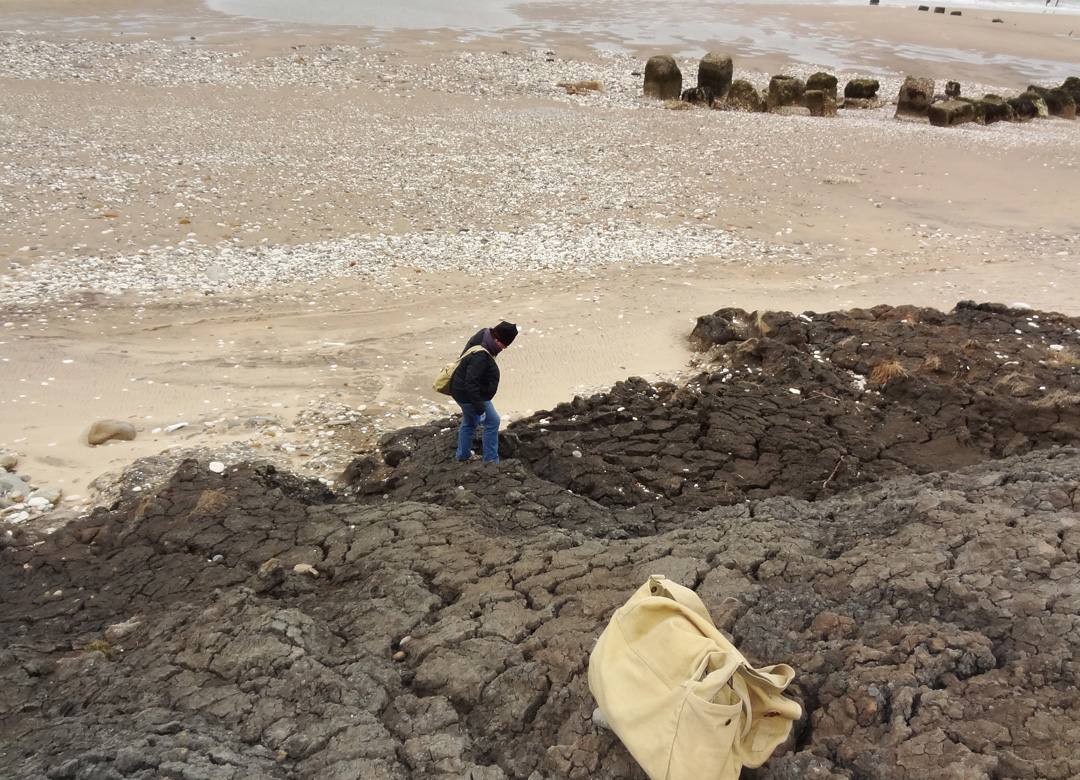 Hunting in the Speeton Clay
No tools beyond a small knife or screw driver are required.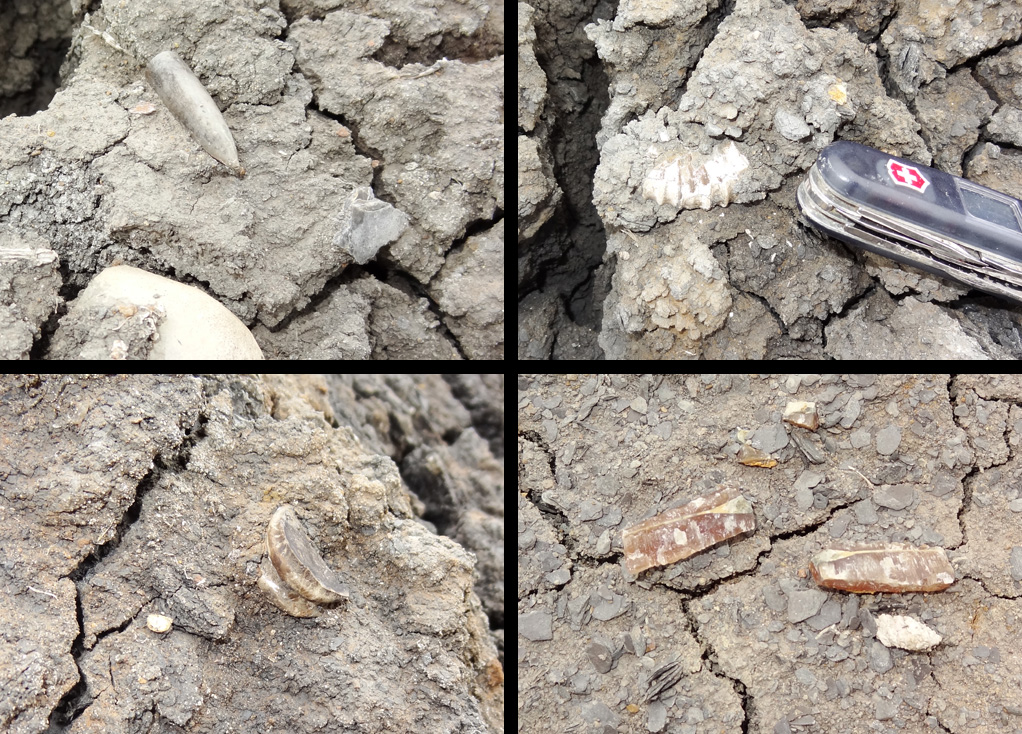 Examples of fossil in situ
Belemnites are very plentiful as are fragments of ammonite, some quite large. We also found some oysters and other bivalves.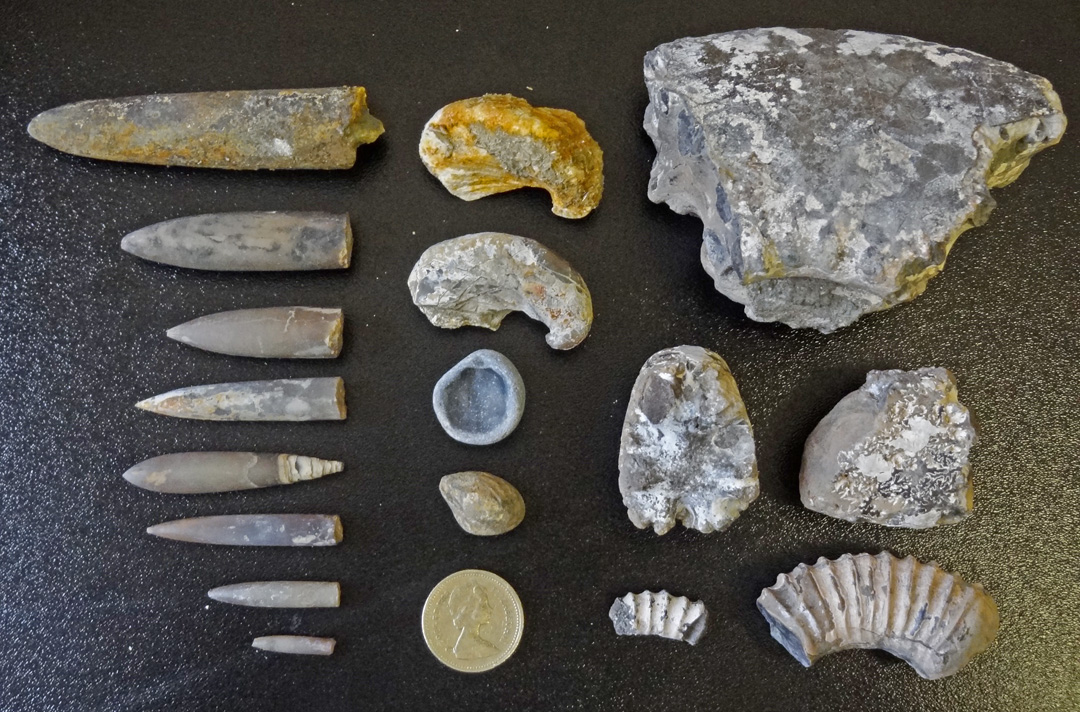 Examples of fossils
Due to our schedule, we only hunted for about 90 minutes. This is a sampling of the finds in that short time.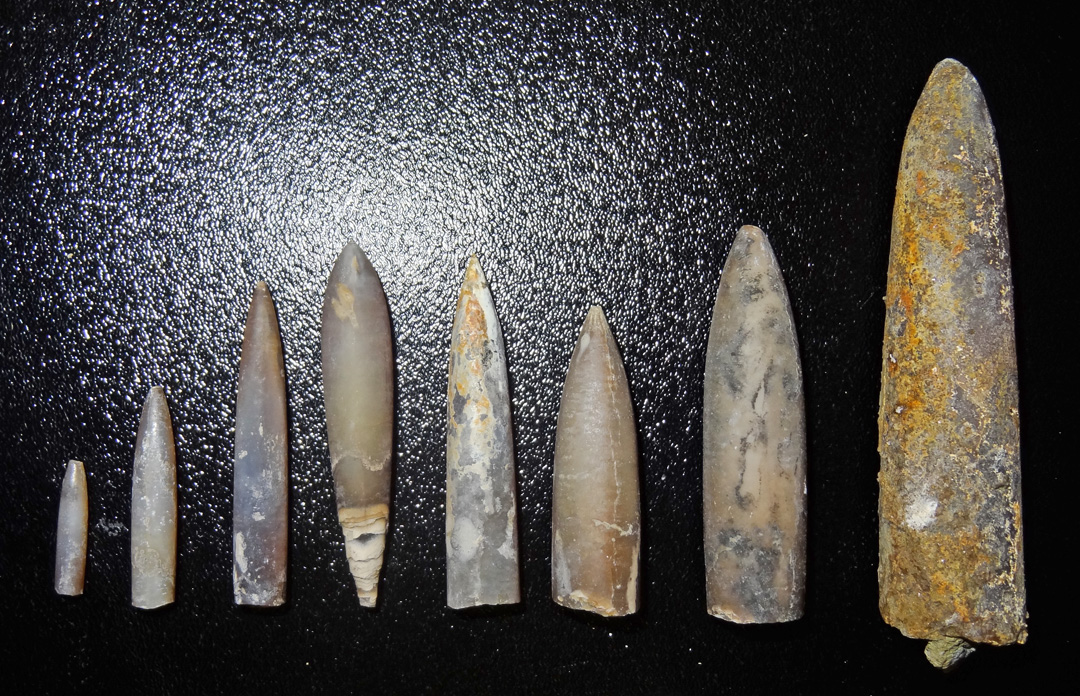 Belemnites
A wide range of sizes, shaped and textures can be found






Belemnite
A particularly nice small belemnite, found by Karin, about 2" long.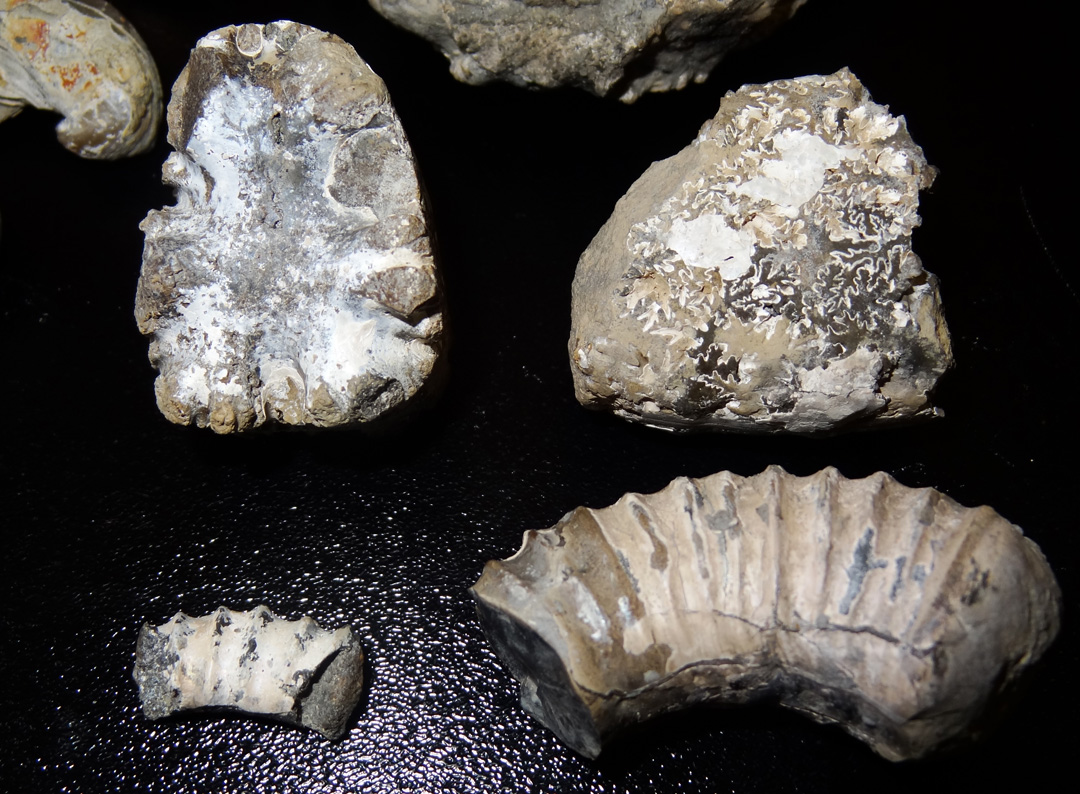 Ammonite Fragments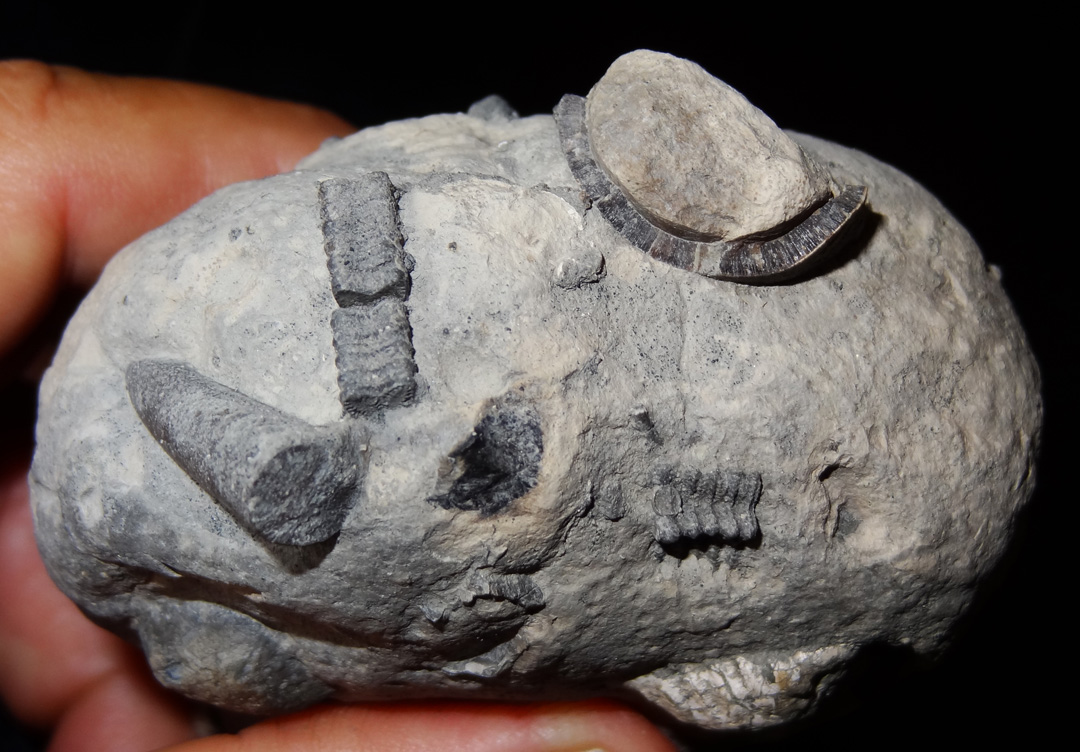 Interesting nodule
This nodule contains a plethora of faunal phyla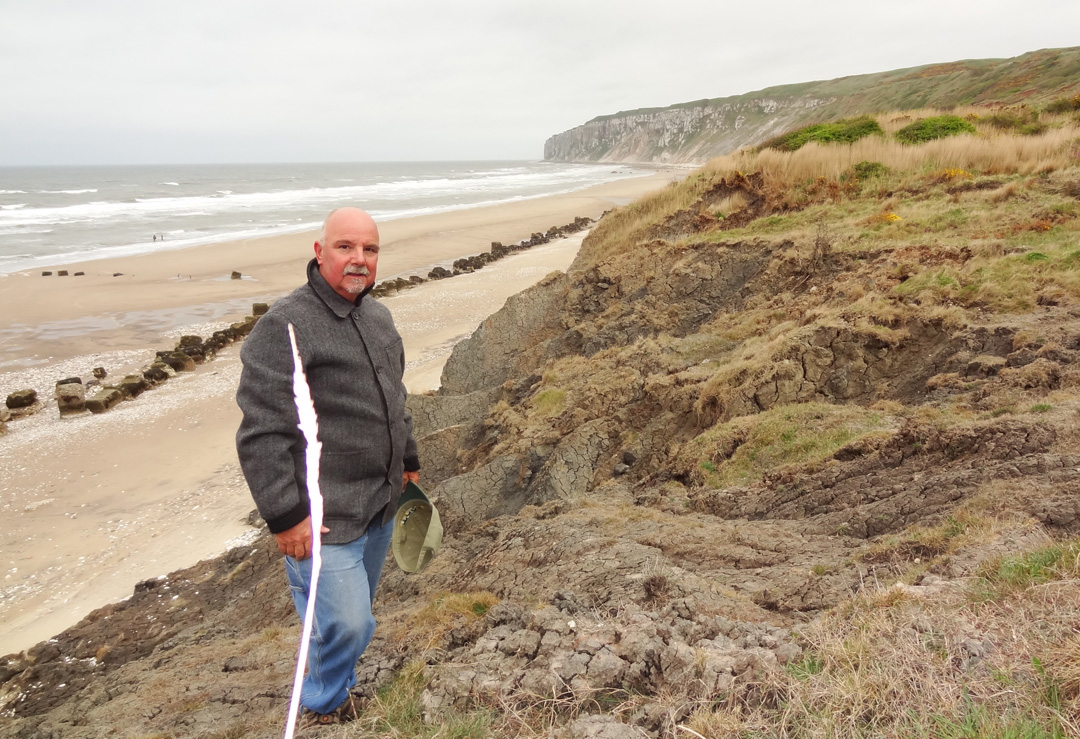 My thanks AGAIN to the The UK Fossils Network for their hot tips!


Questions? E-Mail me: tngray@nautiloid.net


Other Sites