Solnhofen, Germany

In 1993, we traveled to Europe. One of my goals was to visit Solnhofen, the home of Archaeopteryx.
We stayed in nearby Nordlingen, which is located in the center of the "Rieskrater", an ancient impact crater.
Solnhofen was a short drive nearby.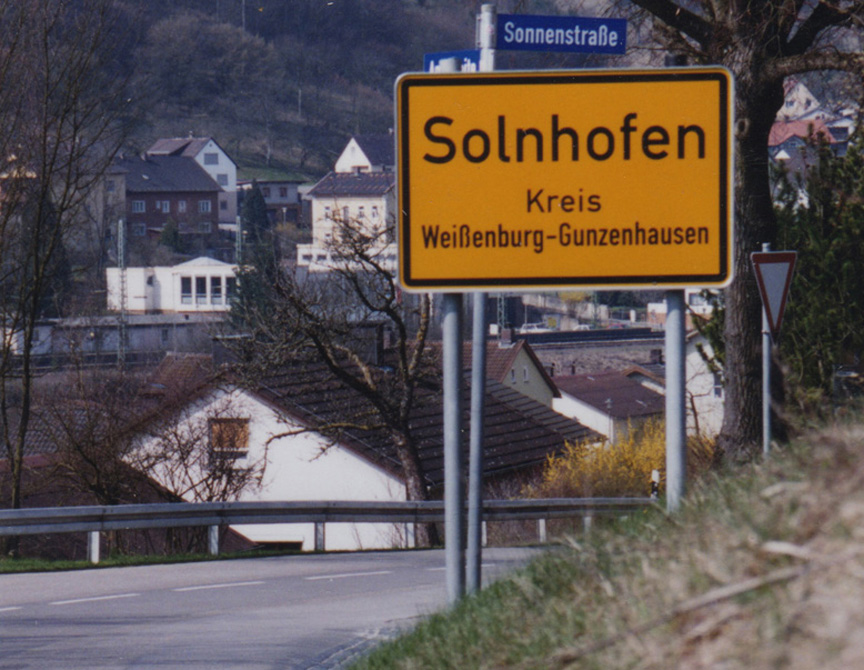 The entire area of Solnhofen is underlain by Jurassic limestone.
The lithographic quality stone has been quarried for centuries.
It was here that the first Archaeopteryx was found and since then 7 or 8 more are known.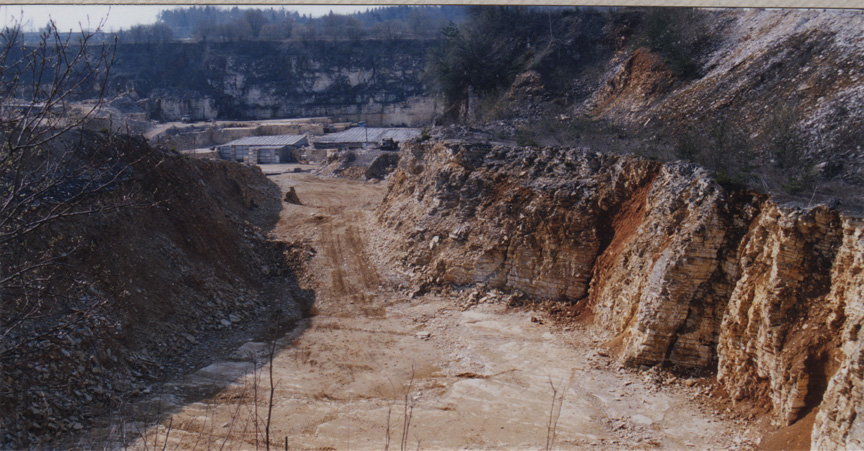 There are numerous quarries in the area, but they are active commecial ventures, closed to fossil hunters.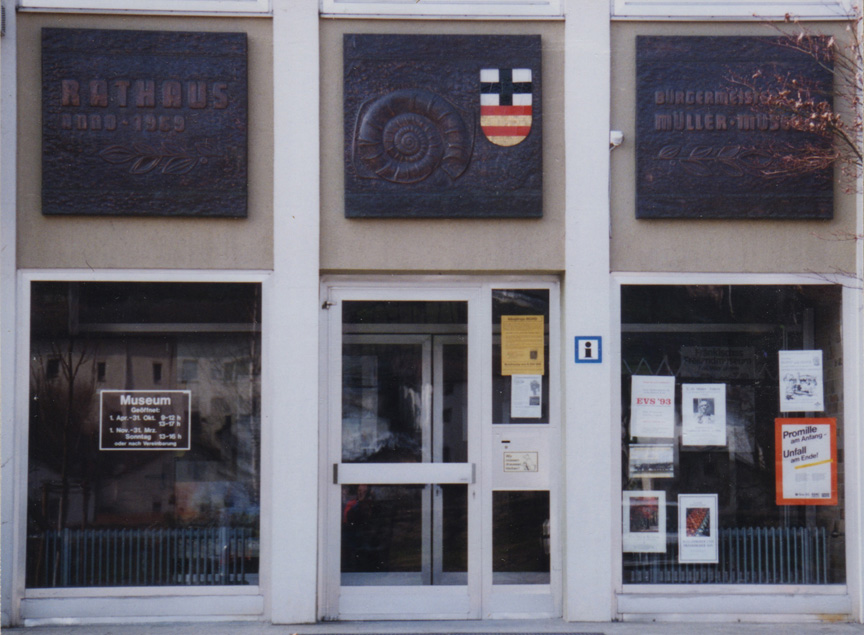 In Solnhofen, proper be sure to visit the Burgermeister Mueller museum.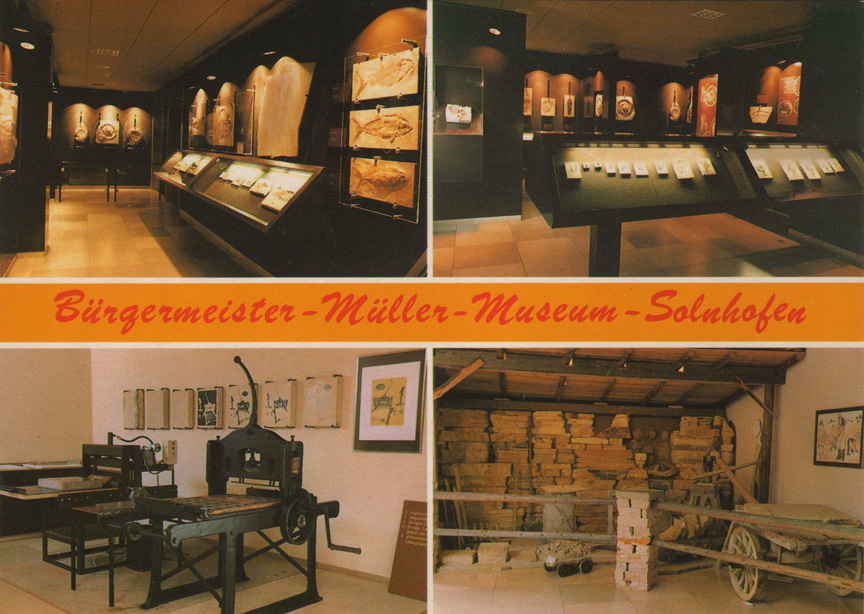 It has a nice collection of excellent fossils and alot of good historical information.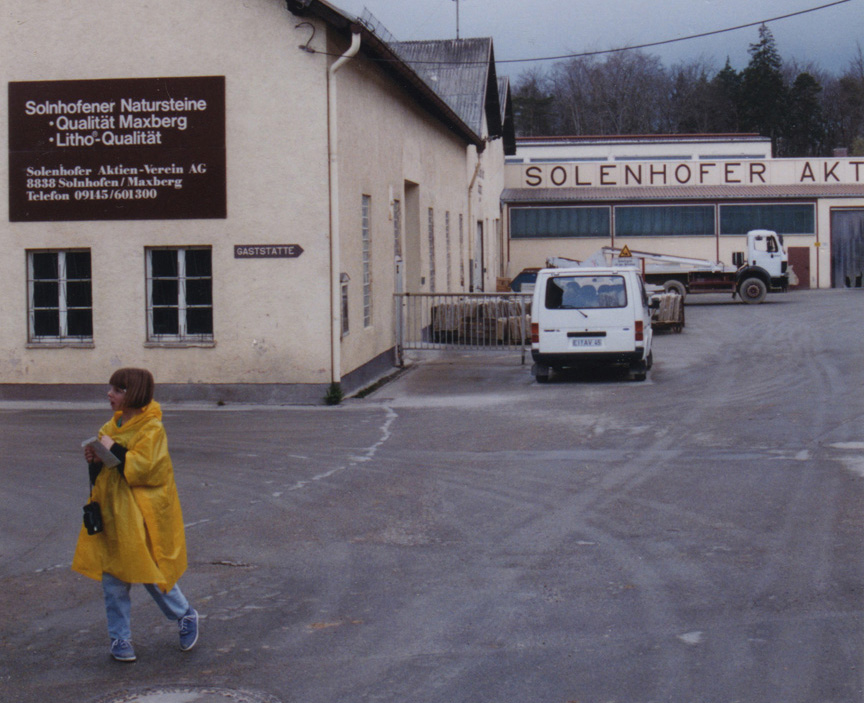 From there, we sought out the Maxberg Quarry, where an Archaeopteryx was found and is on display.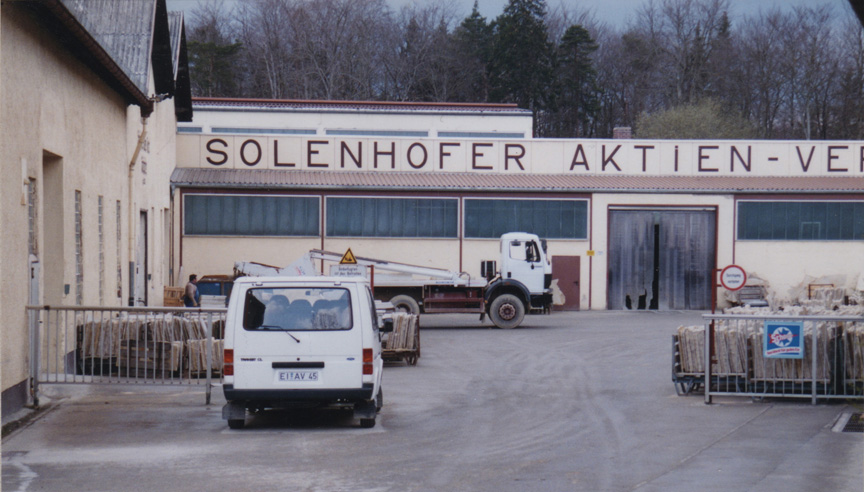 The quarry is an active business supplying stone for lithography and architectural uses.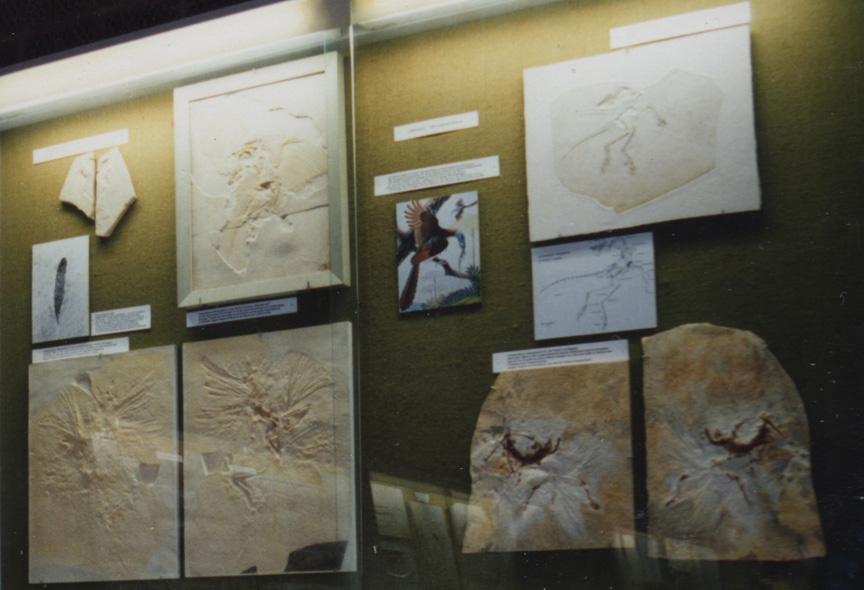 The Maxberg Museum has spectacular stuff on display.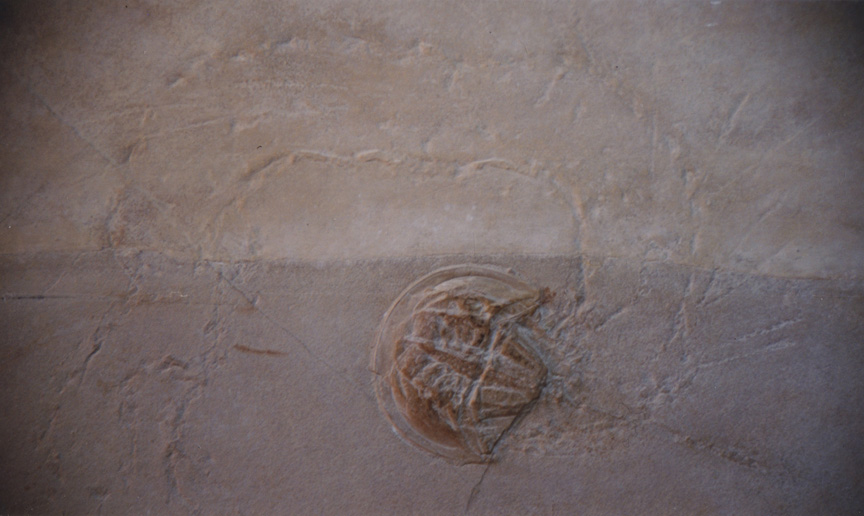 To my surprise, they have the original of this famous fossil of a horseshoe crab circling to its eternal resting spot.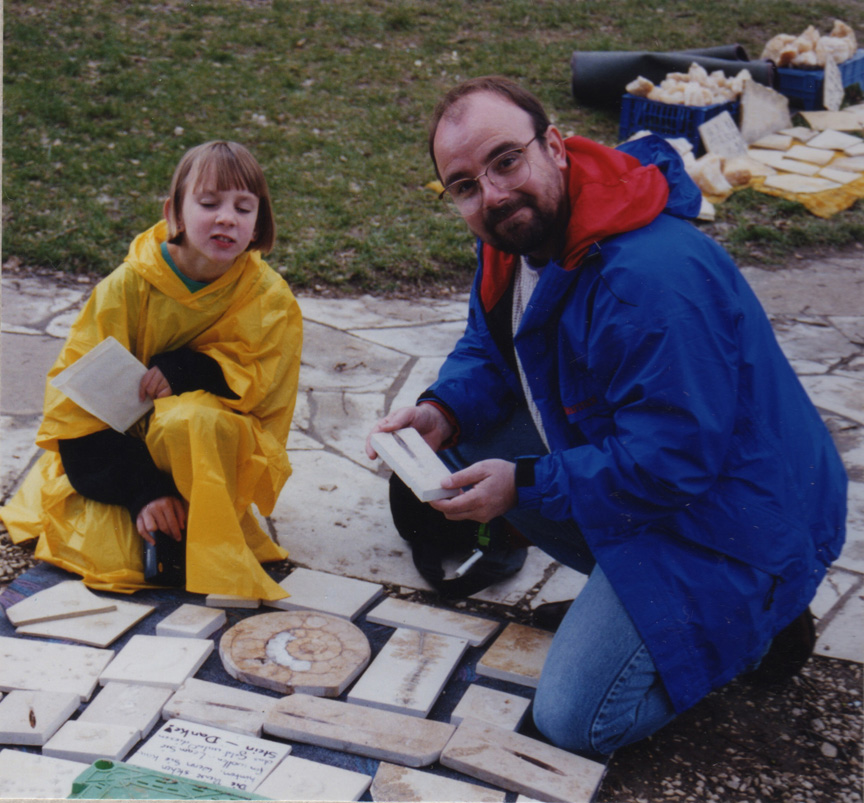 Outside the museum, a little girl was selling some fossils for a few DM each.
We picked up several as souvenirs.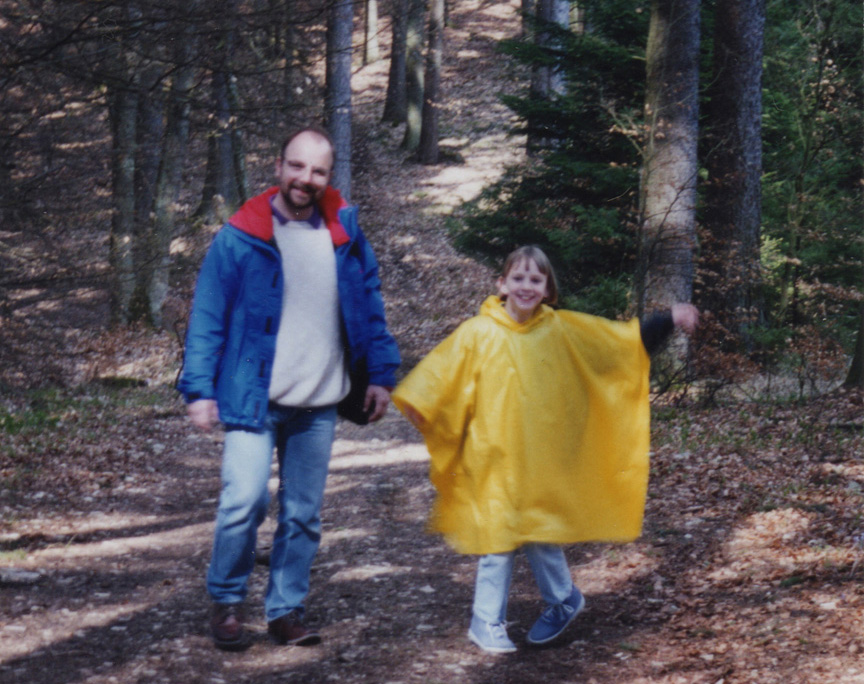 On the way back to Nordlingen, we say some small signs for a "fossil park".
Following the signs led us to a parking area and a short walk.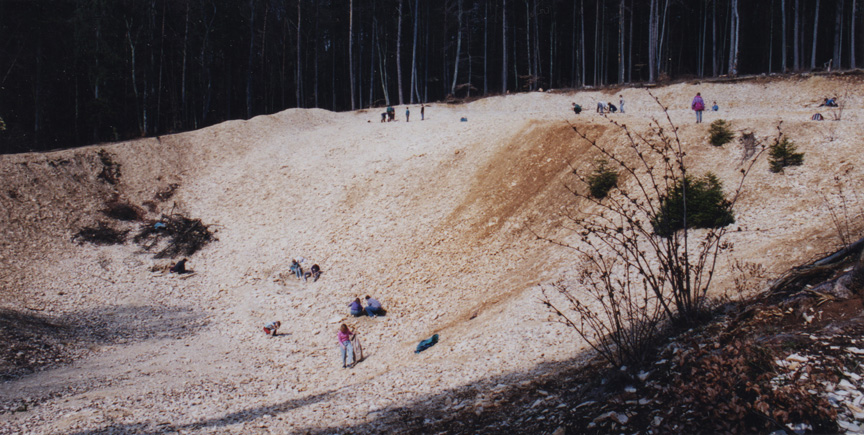 The walk led to this open quarry where the public can dig and search for treasures.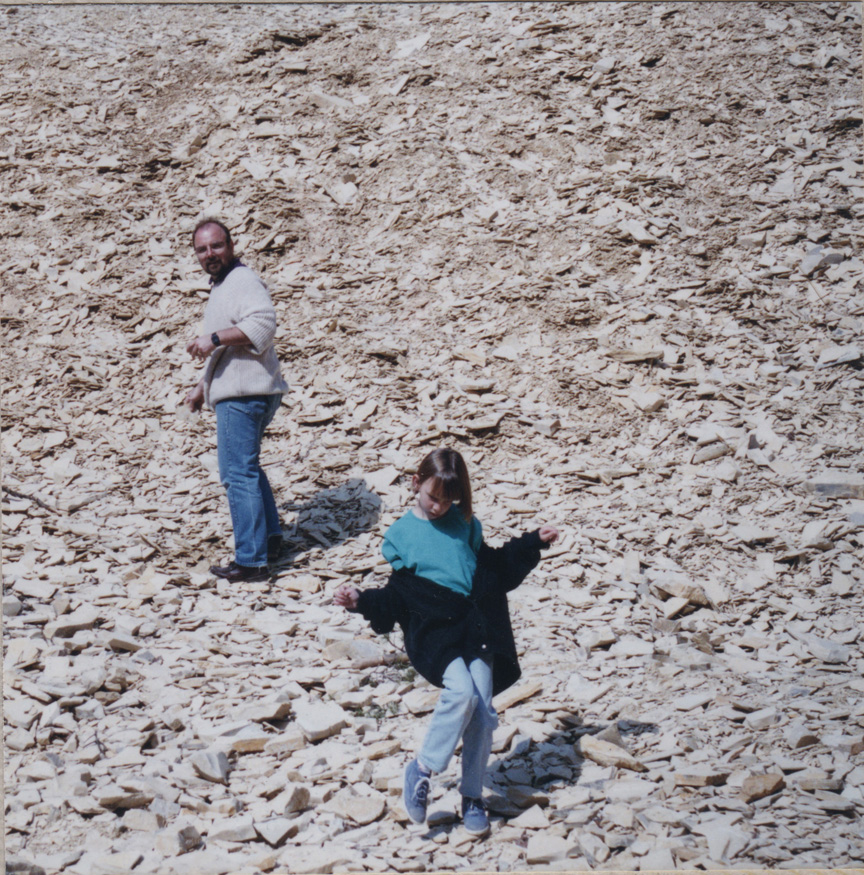 We did not find anything other than some fossilized fish poops, but we had fun.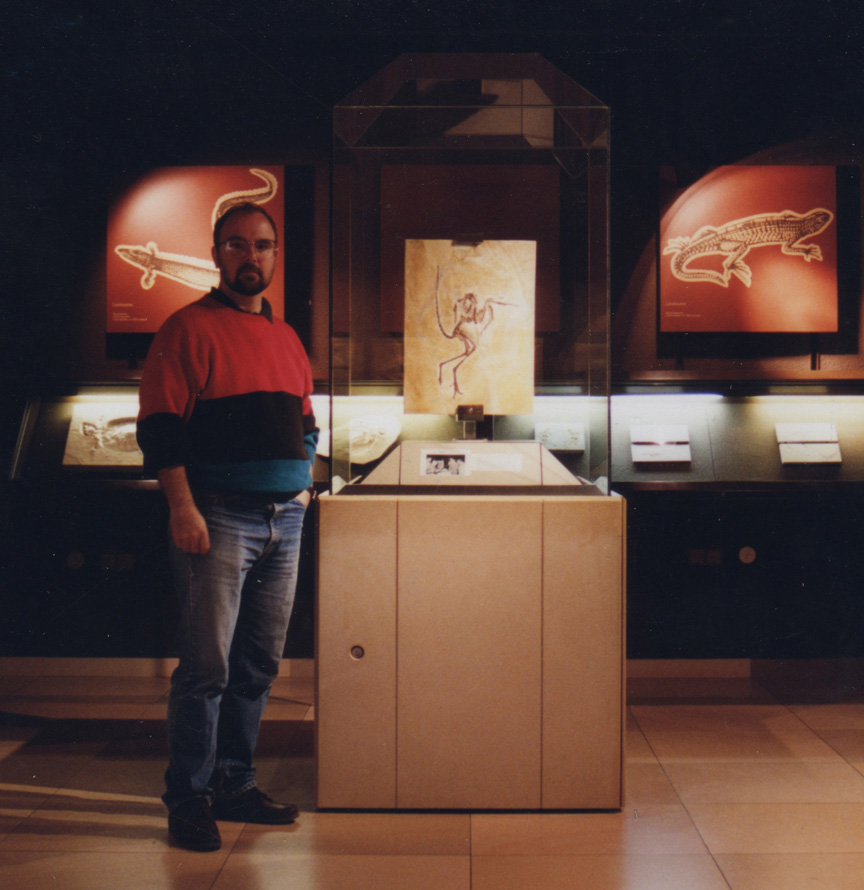 The next day I took a little longer journey to the Jura Museum in Eichstatt, where
another original Archaeopteryx is on display.



Questions? E-Mail me: tngray@nautiloid.net


[Other Sites ] [ Fossil Page ] [ Home ]