Sandsend, North Yorkshire UK
Lias
Jurassic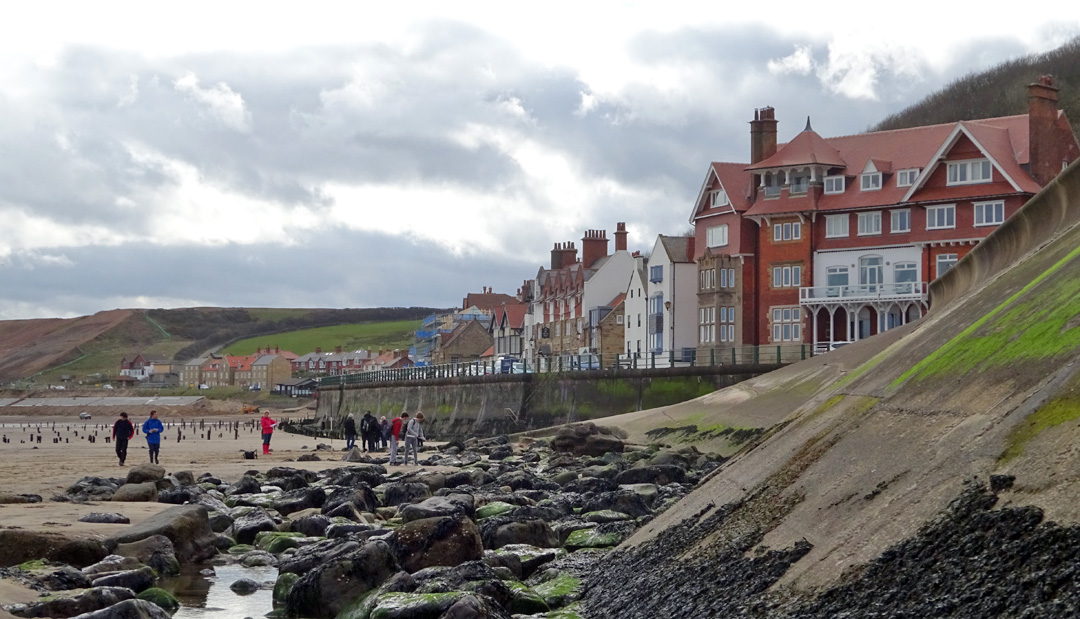 Sandsend

Sandsend is north of Whitby about 3 miles. The fossil hunting at Sandsend is to the north/west.
However, one can only go so far before encountering an impassable section of coastline.
To explore further north, it is necessary to take a stroll along the Cleveland Way coastal path
for about a mile where an access path takes you down to the beach
Both venues are worth exploring.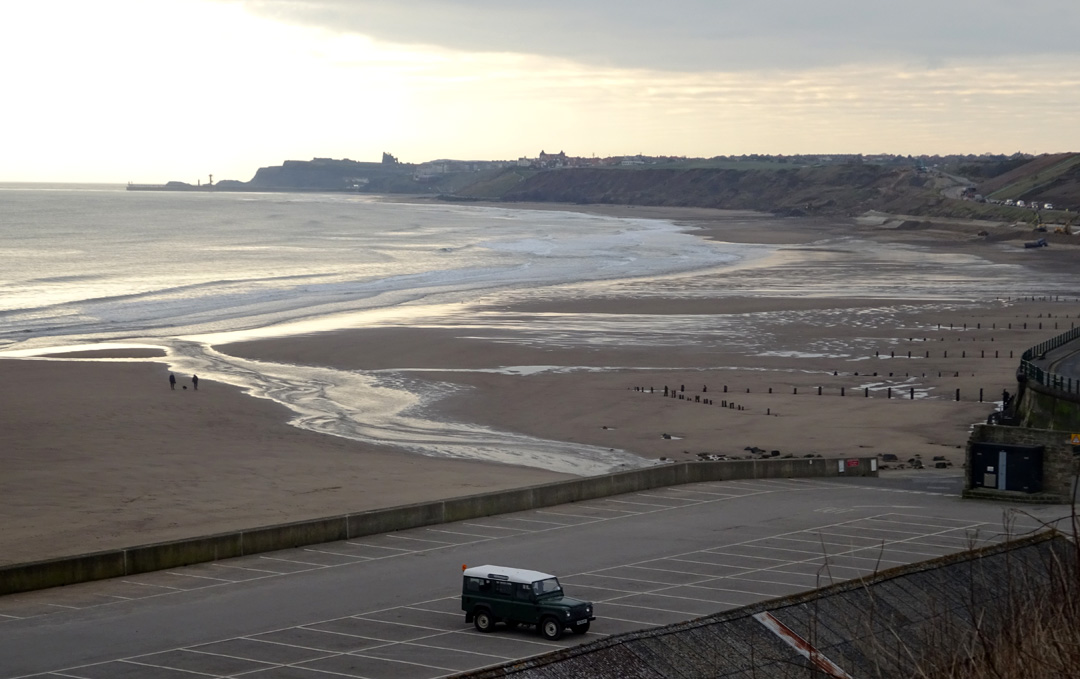 Car park from the Cleveland Way Coastal Footpath

The small town has a pay and display car park and easy access to the beach.
The path to the Cleveland Way is at the back of the car park.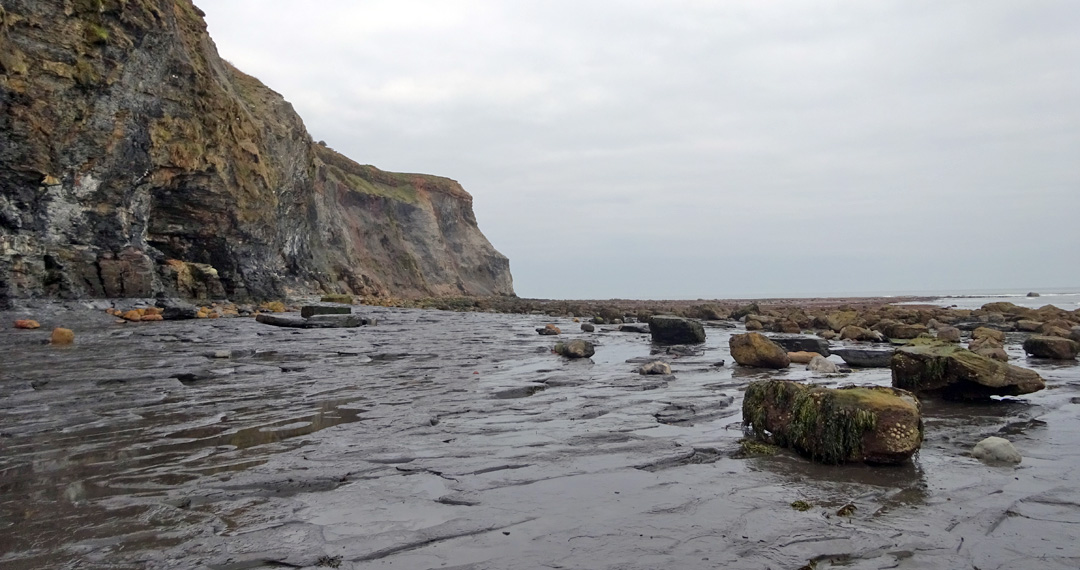 Foreshore Platform

The path to the beach is flat and suitable for kids. At low tide a massive foreshore platform is exposed.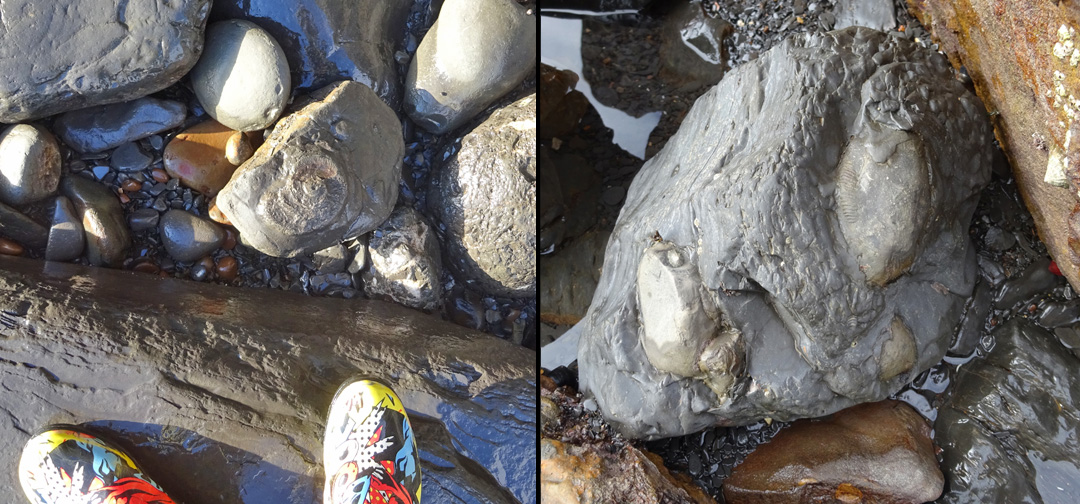 Fossils in the foreshore

In this area, the majority of the fossils are in the cobbles between the larger boulders on the foreshore.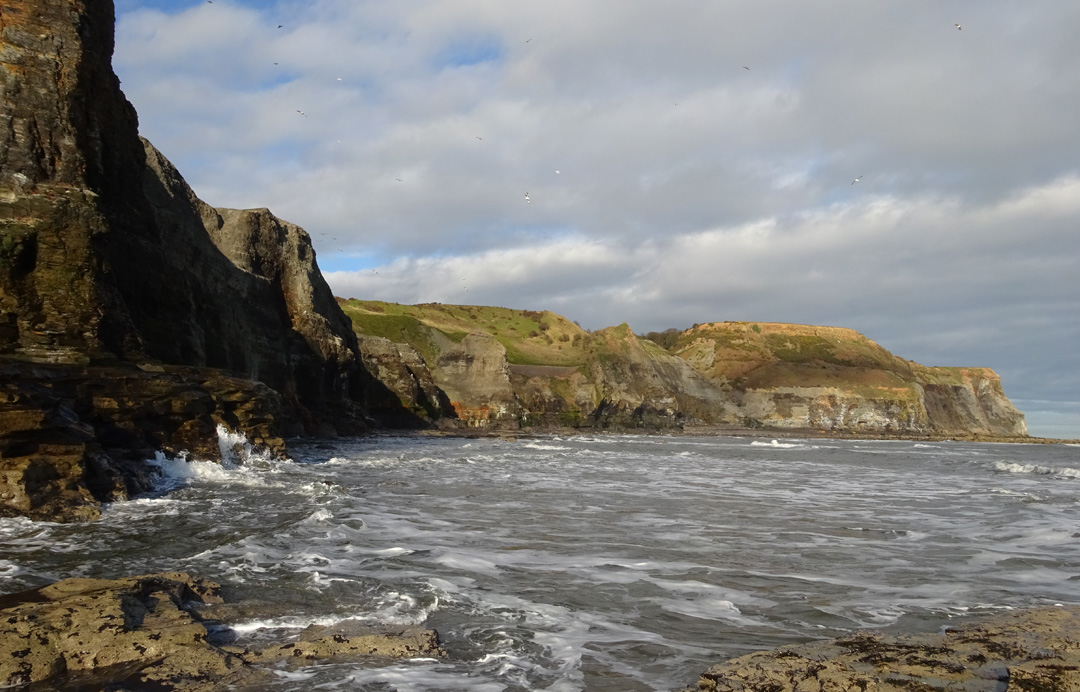 You Shall Not Pass!

Rounding the first head, one encounters the impassable section. To go further requires the hike up and over.





View from the Cleveland Way

To get past the impassable, go back to the car park and take the steps at the back on the right end of the lot.
The path goes up the hill and joins with the Cleveland Way. A scenic mile or so takes you to the path down.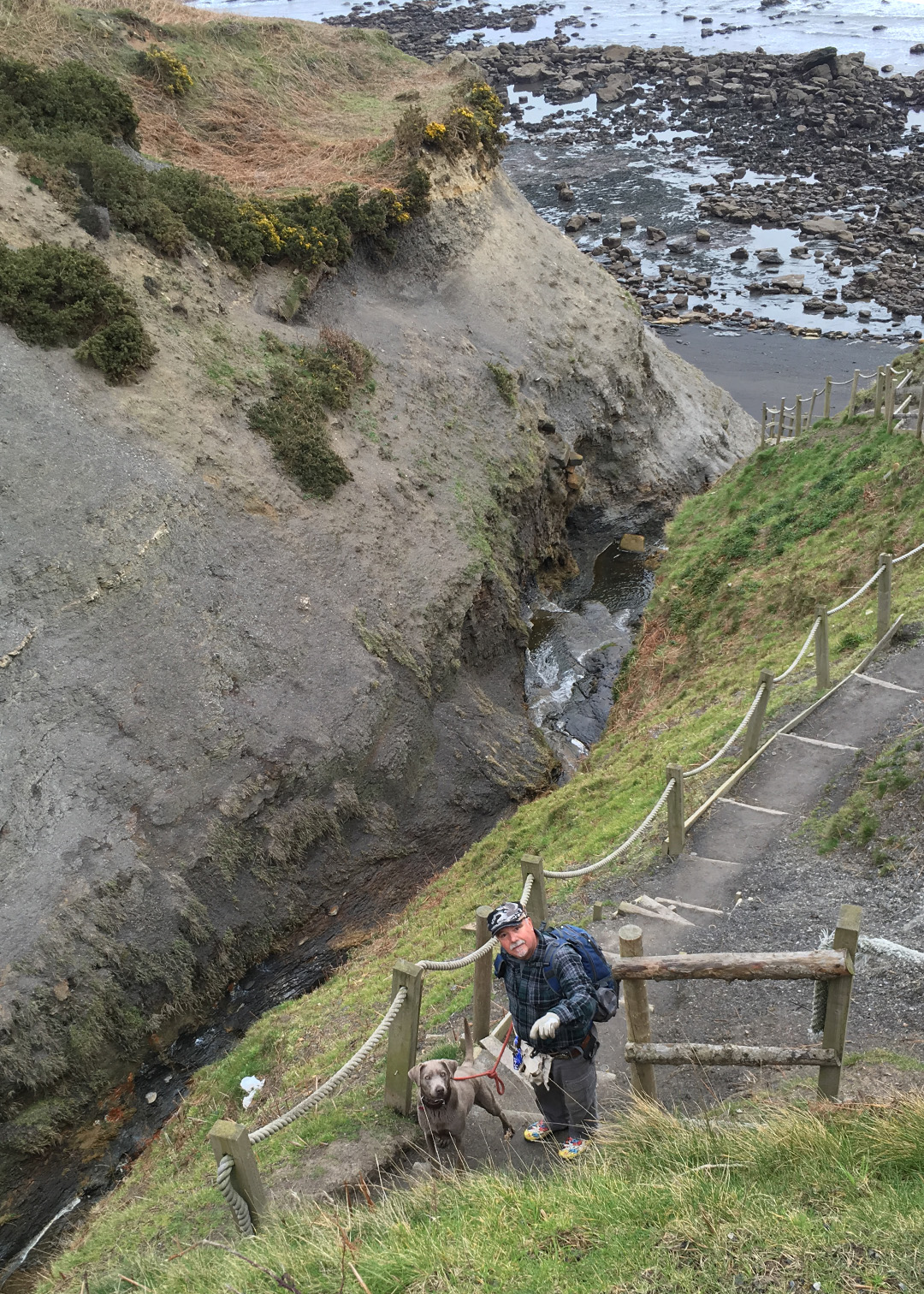 Path Down

The path down is well maintained but not for the faint of heart. Remember that you will schlep your rocks back up this path!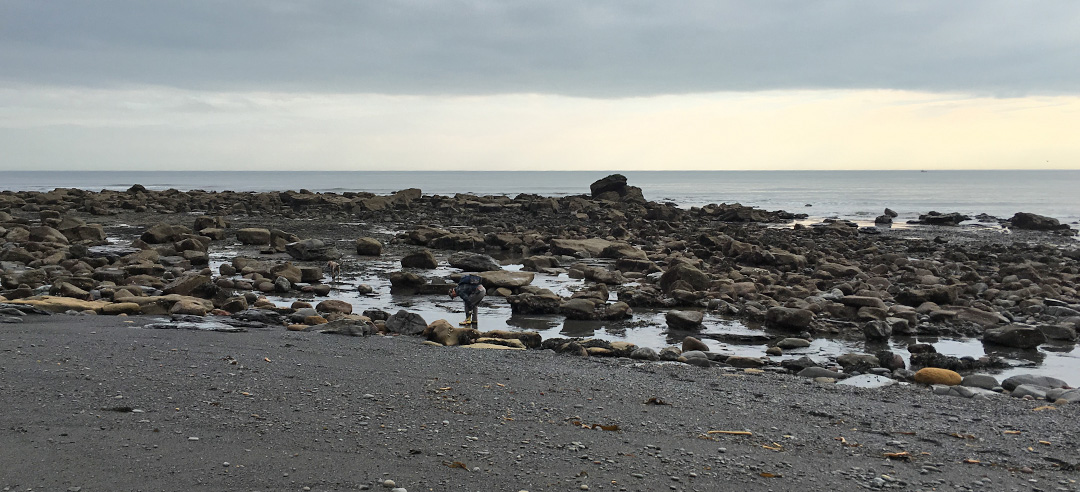 View to the north west

The beach is littered with cobble.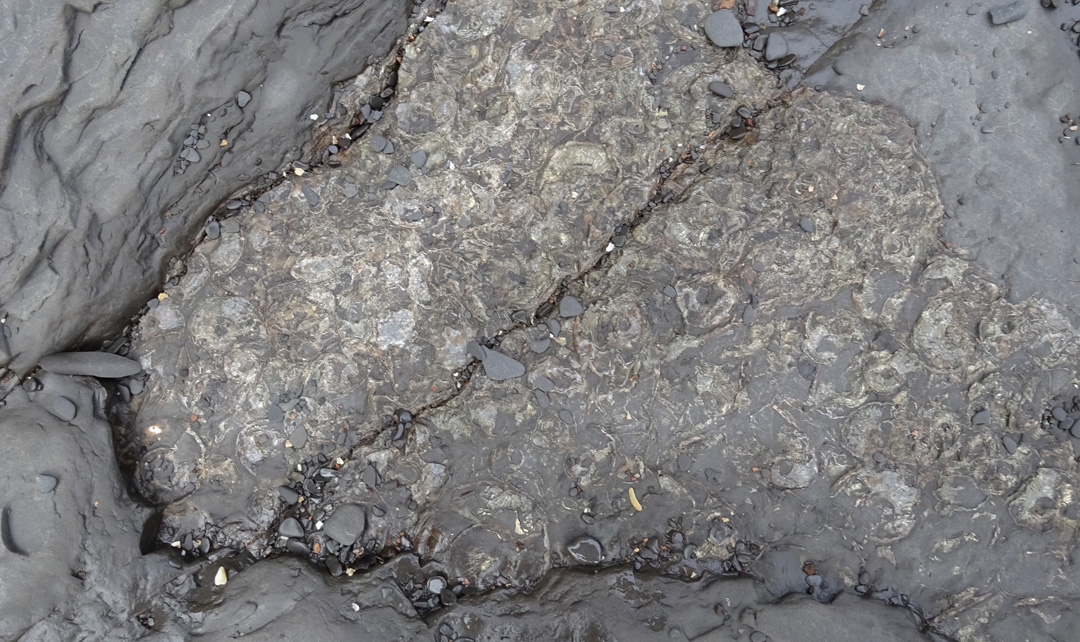 Ammonite Deathbed

The foreshore platform has many interesting features.






Phylloceras Ammonite from Sandsend

I found this ammonite lying in the river that runs adjacent to the car park.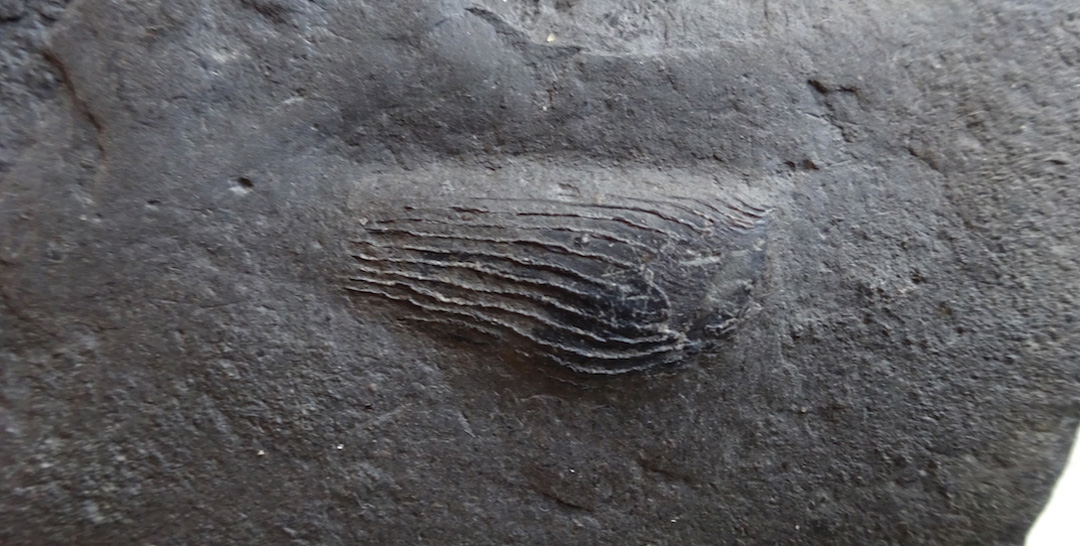 An Aptychus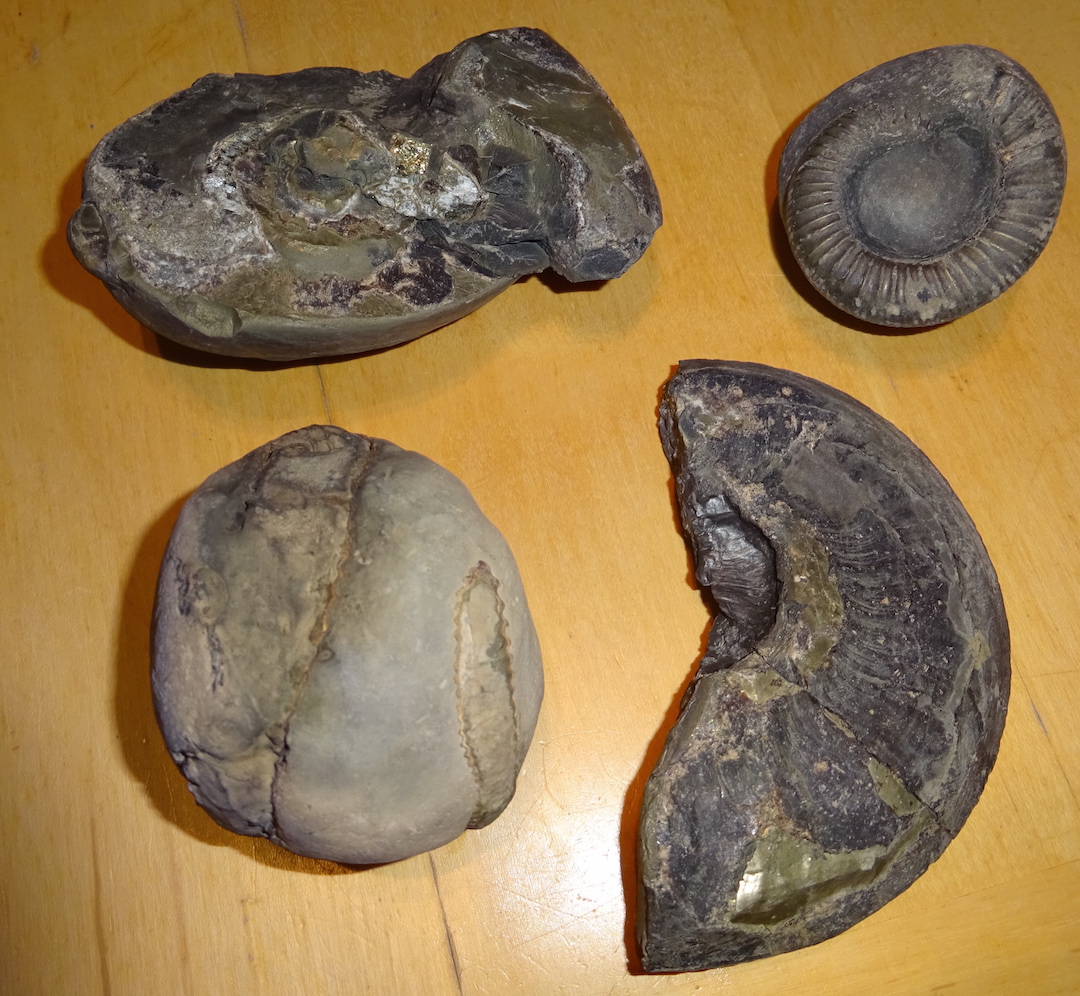 Some other ammonite fossils
E-Mail me: tngray@nautiloid.net

[Other Sites ] [ Fossil Page ] [ Home ]