Saltwick Bay
North Yorkshire, England



I visited this site on May 18, 2013. It is one of the many localities features on the The UK Fossils Network website.

The locality is just east of Whitby. Although one can park near the stairs to the beach,
I chose to walk from Whitby as I was staying there and the weather was tolerable.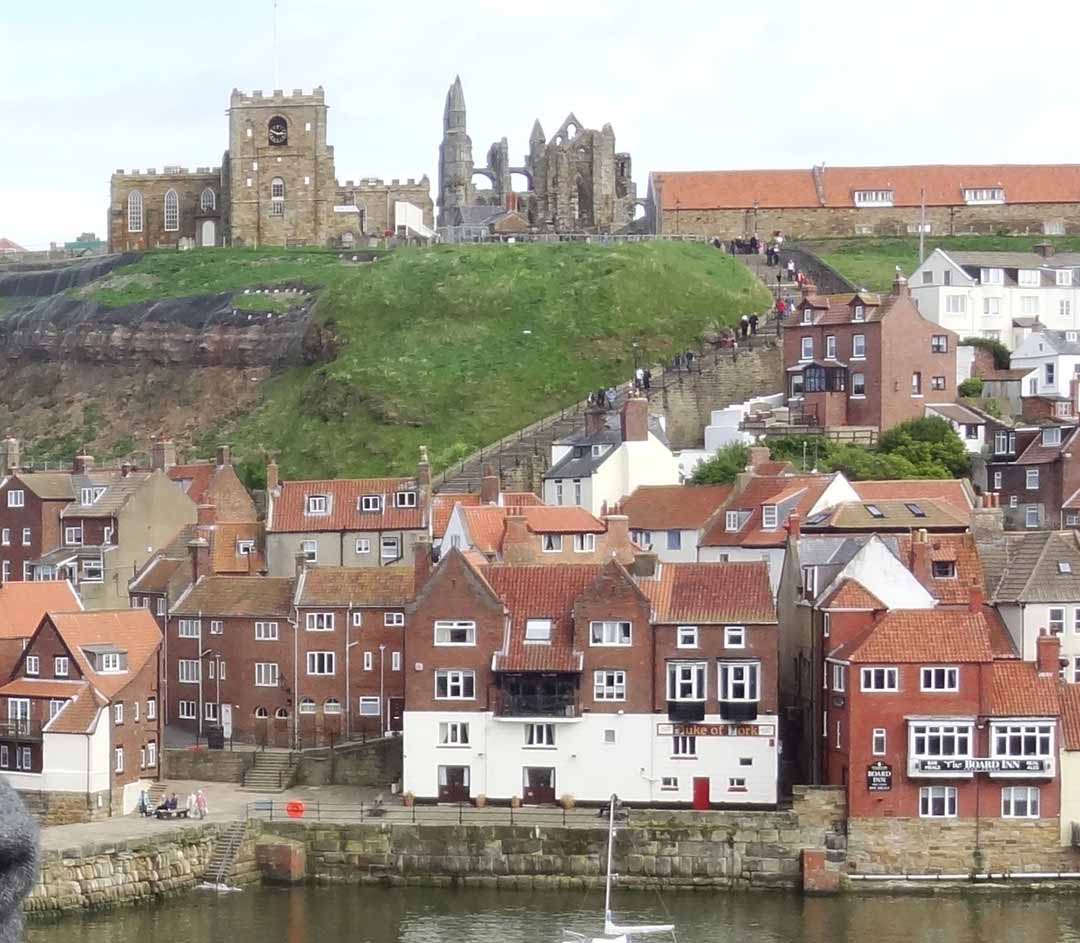 The Abbey Steps, 199 Steps

The path to Saltwick Bay is part of the Cleveland Way, a public footpath that traverses the entire Jurassic Coast of north Yorkshire.
In Whitby, the steps leading from the old town to the famed abbey are the route to Saltwick Bay, all 199 of them.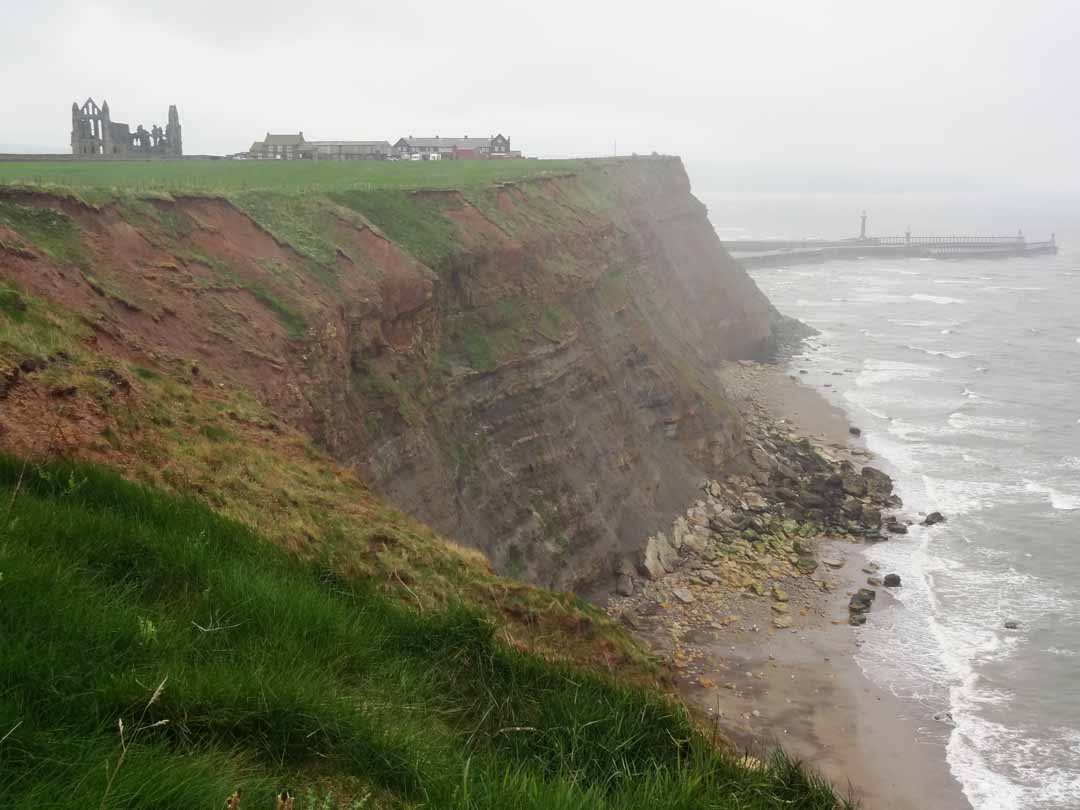 Abbey Cliffs

Passing around the abbey, the Cleveland Way is marked. The walk to Saltwick provides many classic views of the abbey, the harbor entrance and the spectacular coastline.




Saltwick Nab

Saltwick Nab constitutes the western edge of Saltwick Bay.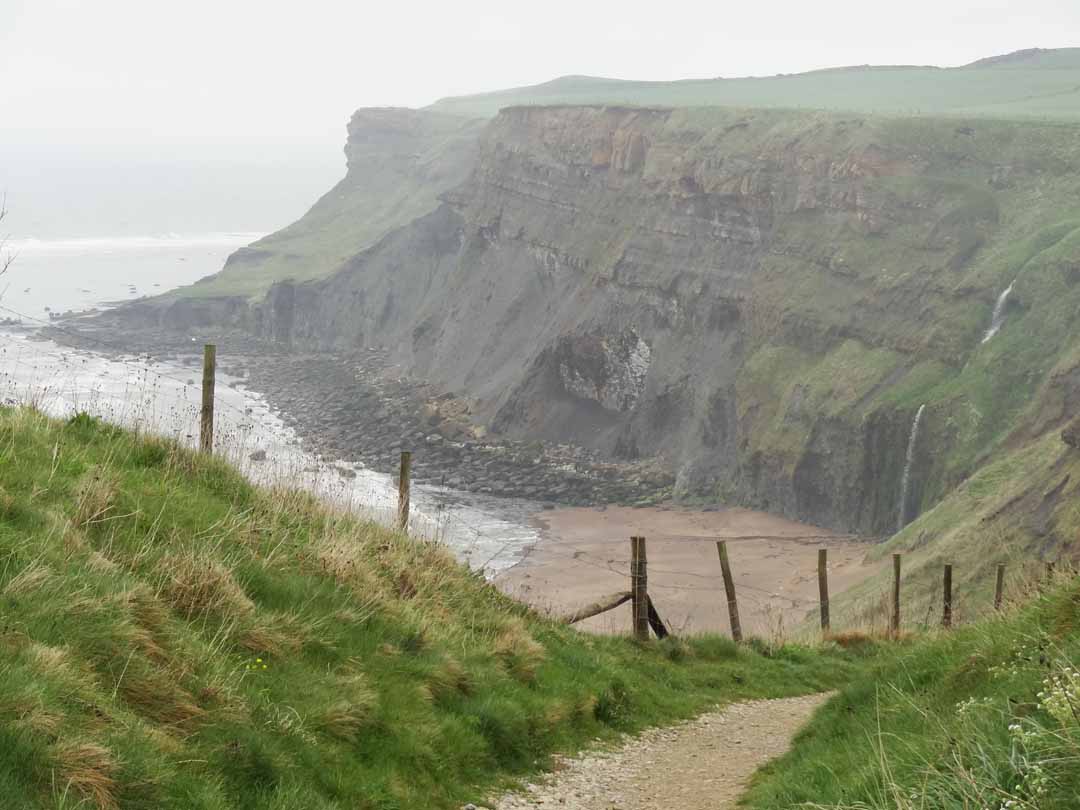 Path to Saltwick Bay

A walk of about 1.5 miles from the abbey brings you to the holiday park at Saltwick.
The access stairs are located just past the holiday camp facilities which include a small store and a snack bar.
The descent to the beach is a bit arduous but easily navigable. Remember that whatever you collect will be "schlepped" back up the stairs!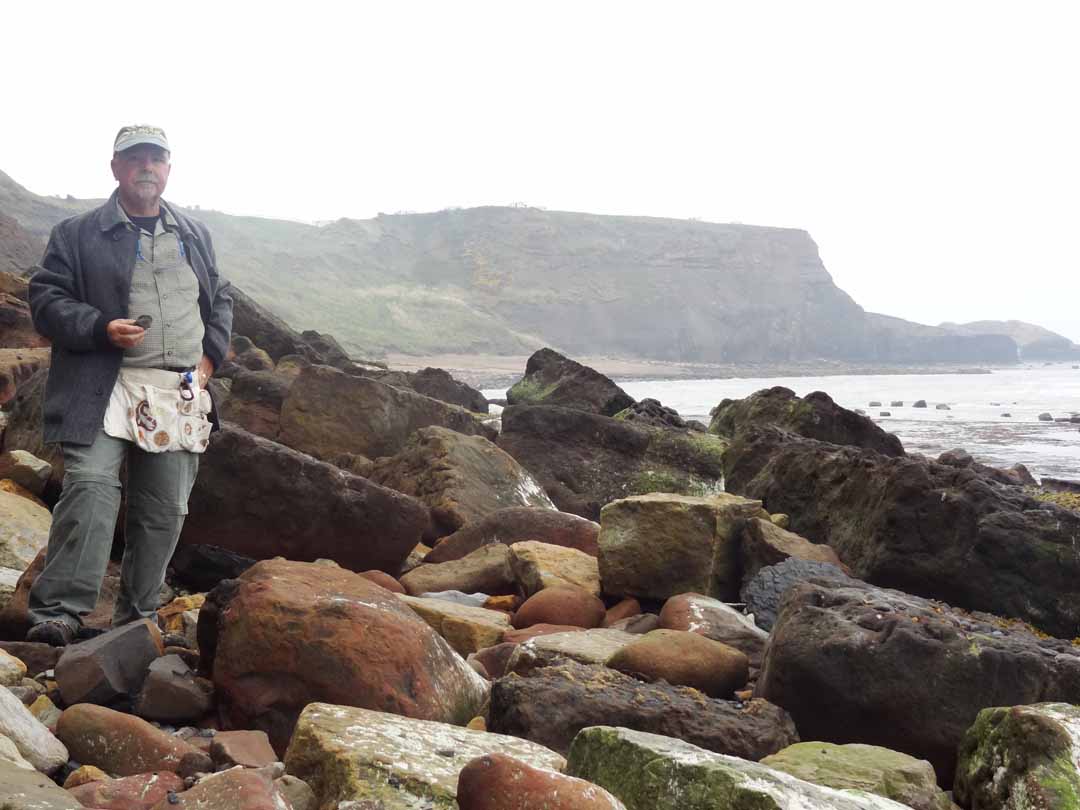 Saltwick Bay

Once down the stairs, fossils can be found in the beach rubble, in the foreshore platform and in the scree at the base of the cliffs.
Due to the simplicity of access and its proximity to Whitby, this locality tends to be over-collected.
However, I was pleasantly surprised by the productivity of the site.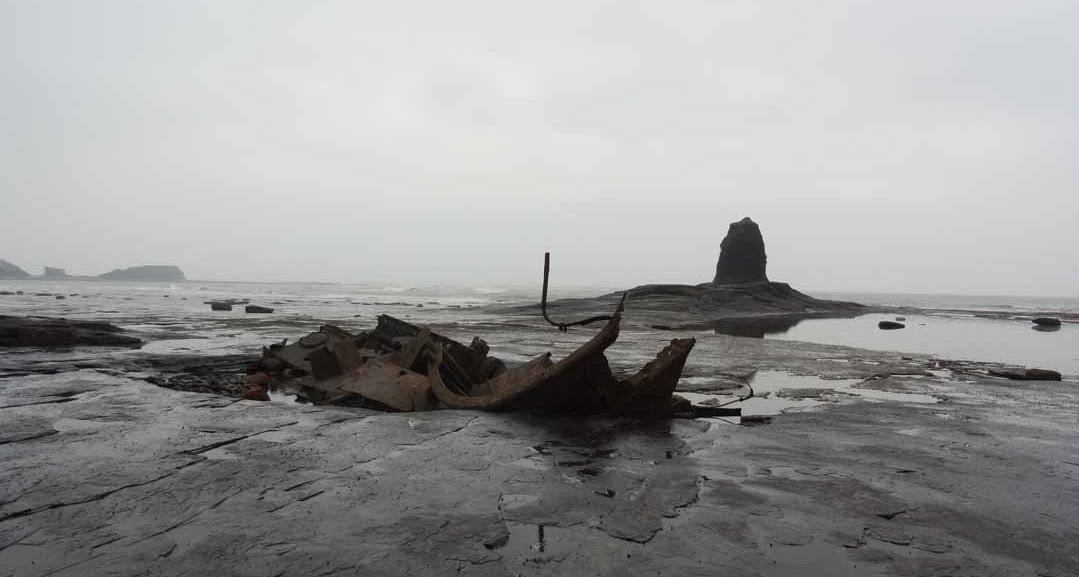 Black Nab

Black Nab is the eastern edge of Saltwick Bay but fossils can be found further on, tides permitting.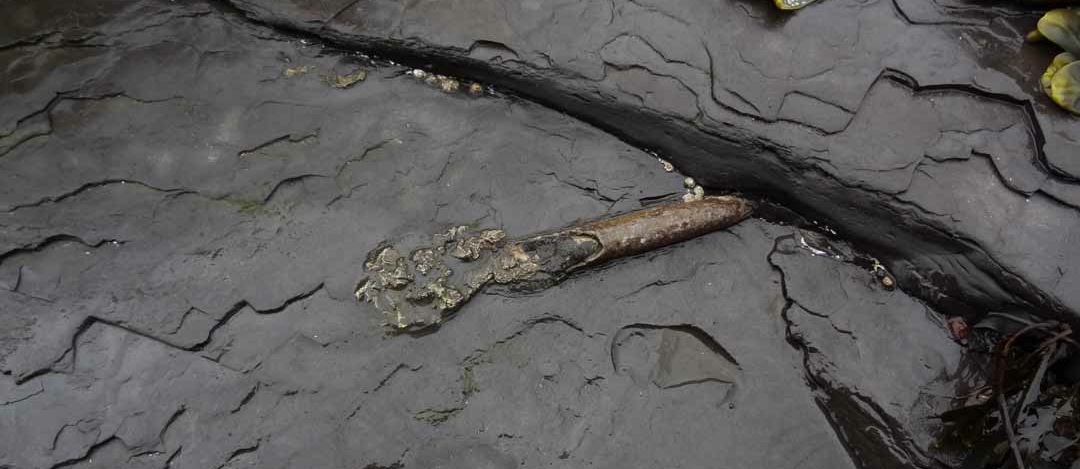 Belemnite in Situ

I collected this pyritized belemnite. The phragmacone is pyritized also.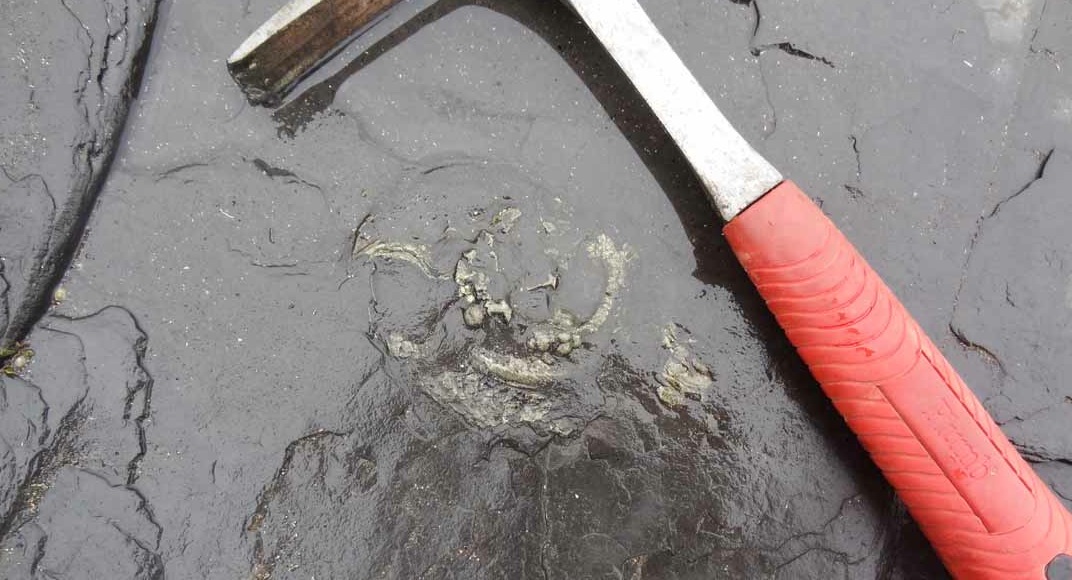 Pyritized Ammonite
Ammonite Nodules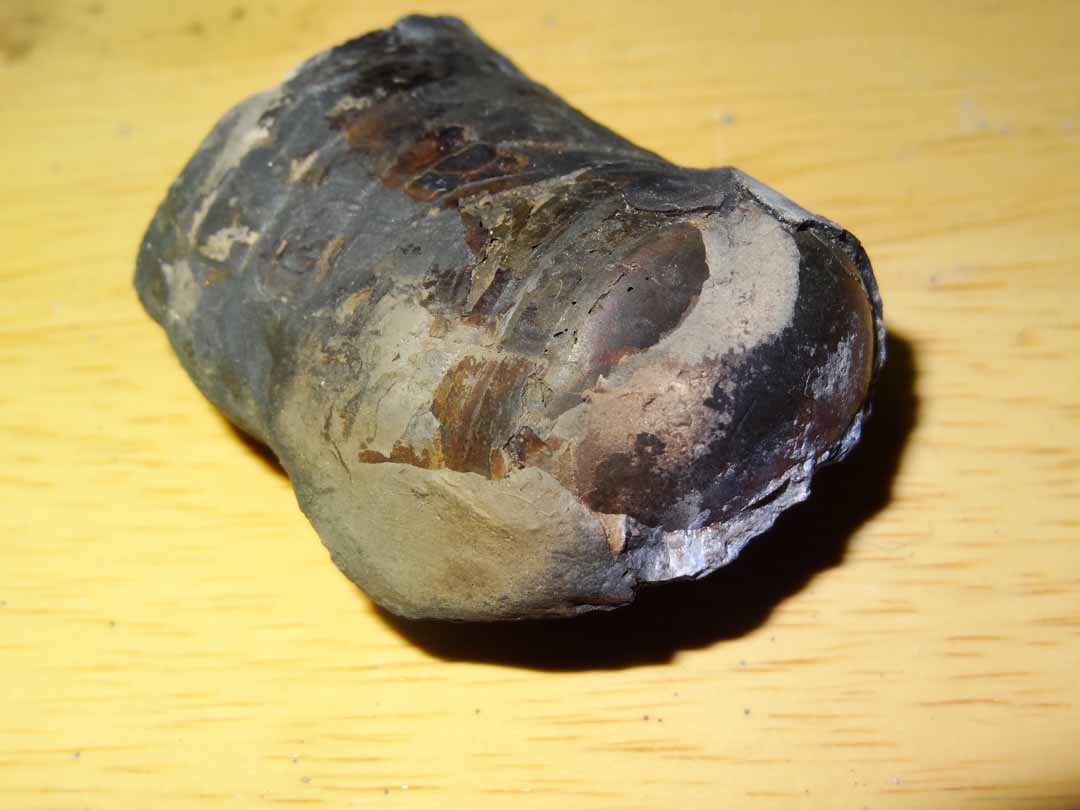 Section of a Nautiloid

This was extracted from a nodule discarded by a commercial collector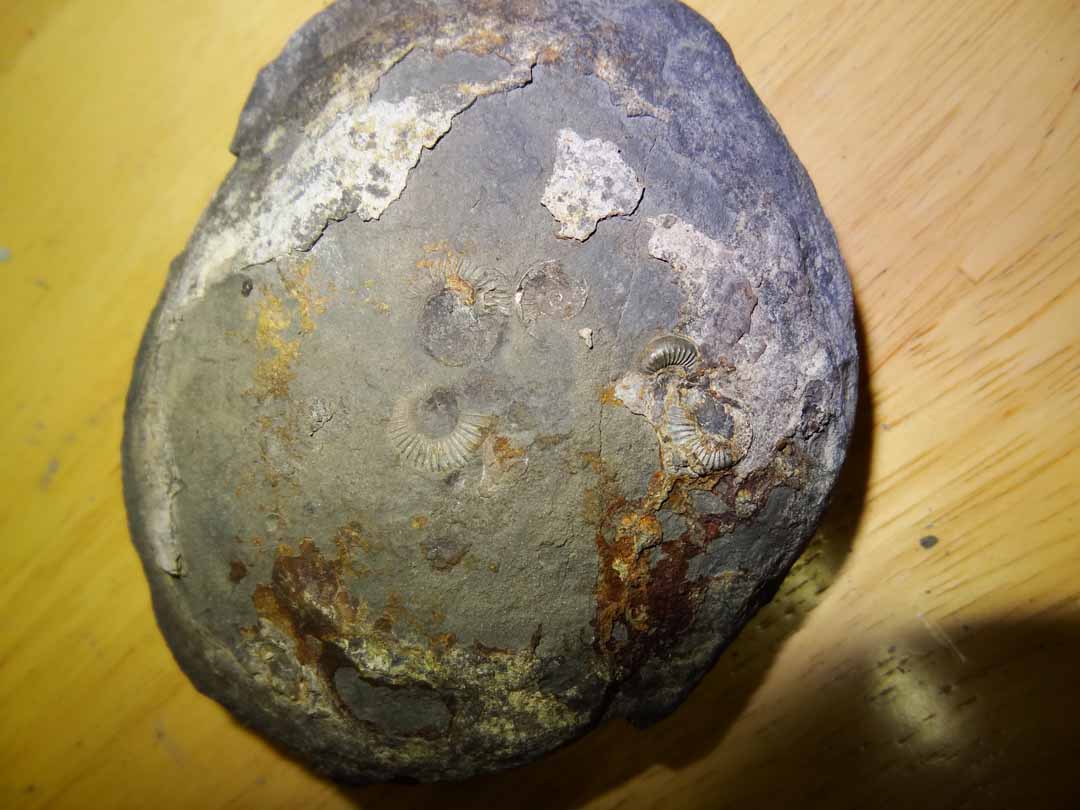 Small Ammonite nodule

In about 2 hours, I collected all of these nodules.



Section of a large Phylloceras ammonite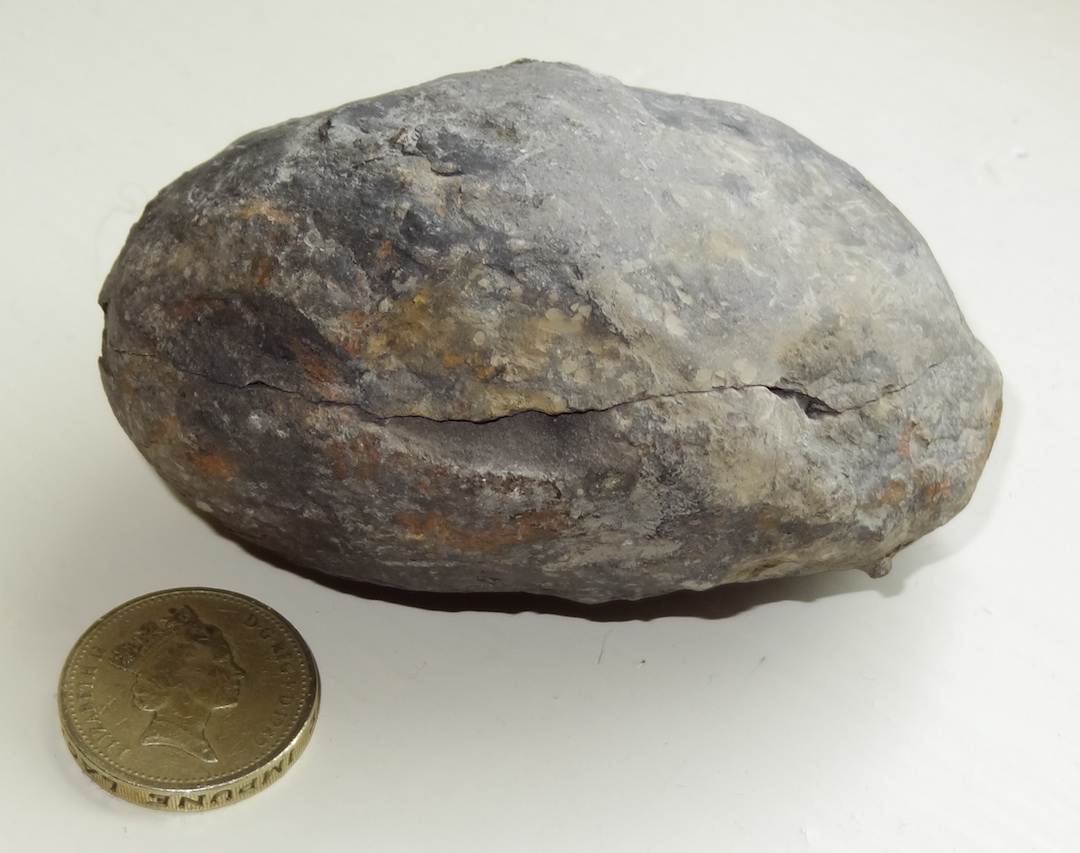 Nodule from Saltwick Bay

The find of the day was this nodule.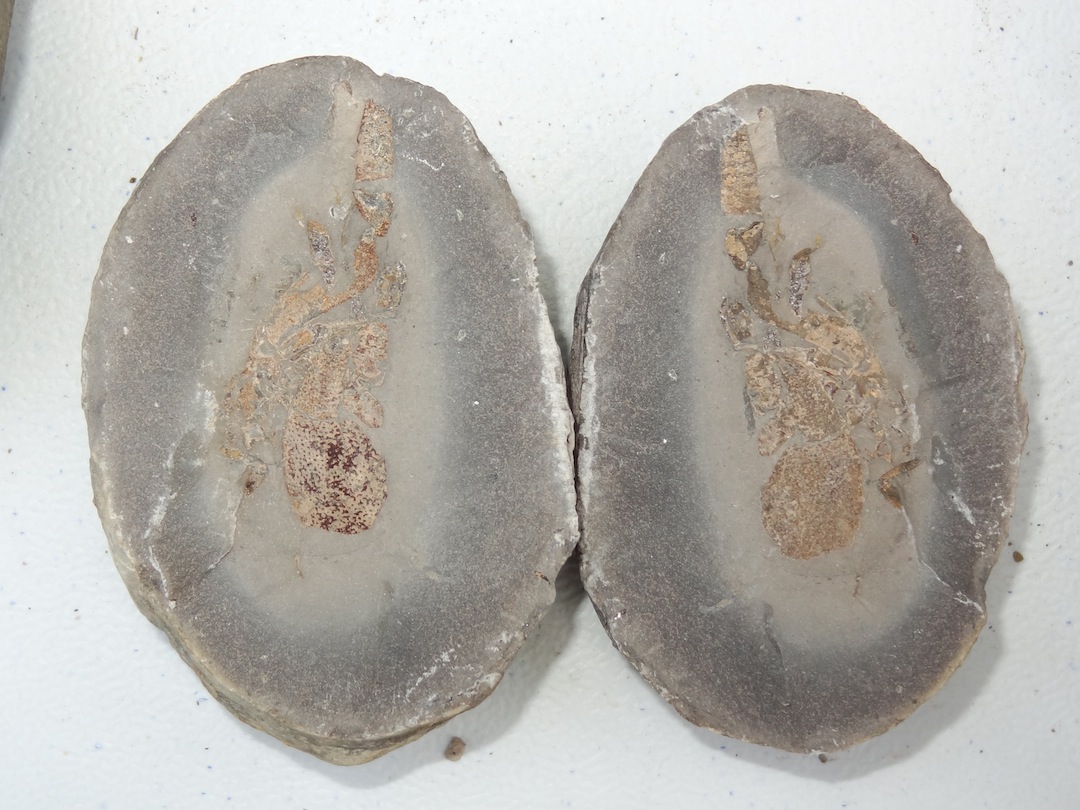 Open Nodule, Positive and Negative

The nodule opened cleanly exposing a well preserved crustean!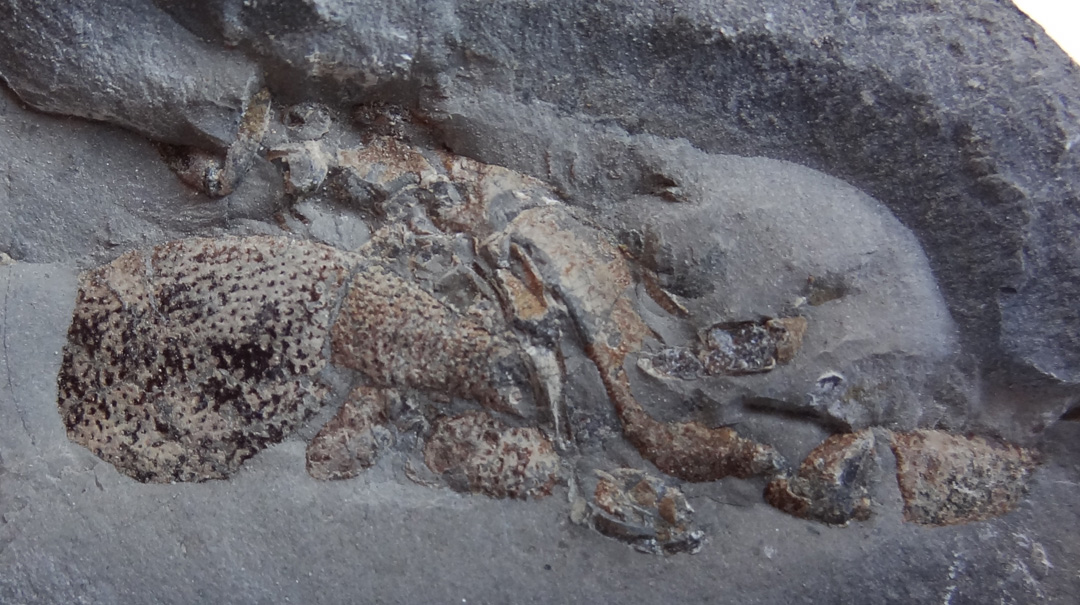 pseudoglyphea sp.

A Jurassic Lobster.
Thanks to Andy S and Byron for the ID.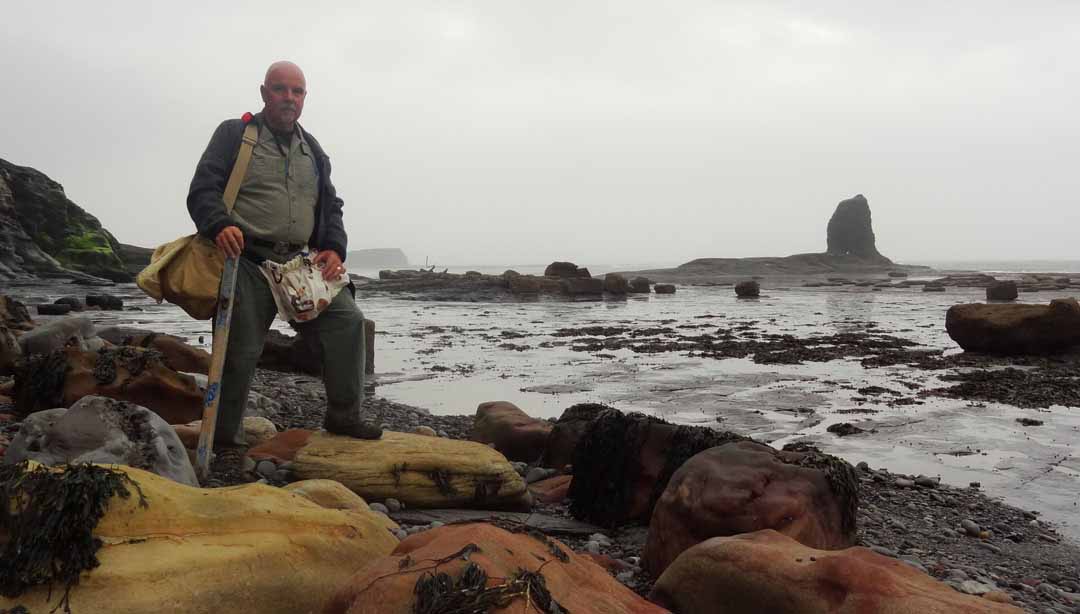 Saltwick Bay


My thanks AGAIN to the The UK Fossils Network for their hot tips!




Questions? E-Mail me: tngray@nautiloid.net


Other Sites