Post Oak Creek
Cretaceous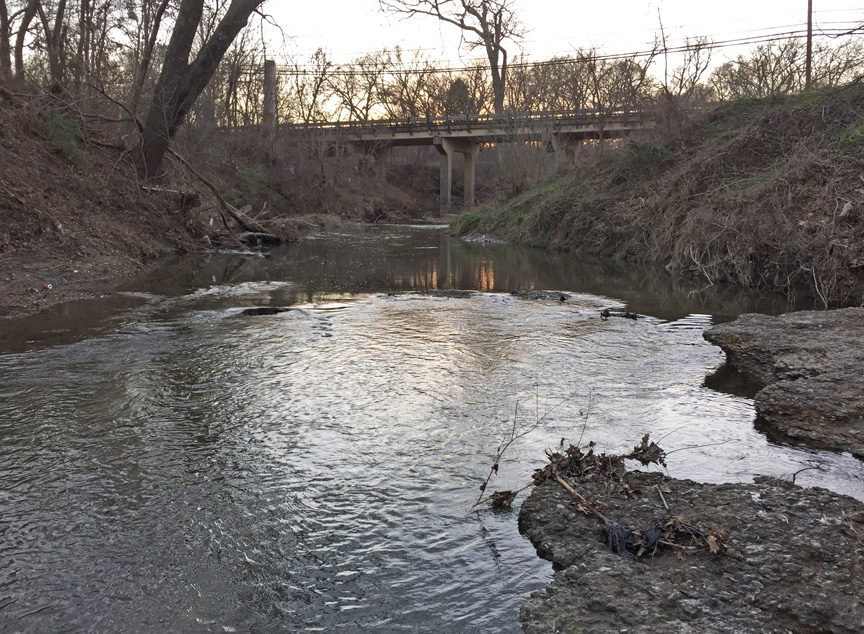 Travis Street Bridge

Post Oak Creek winds through Grayson County, Texas and passes through the city of Sherman.
It is a widely known location for fossils as indicated by naming of the "Fossil Creek Liquor Store" in Sherman.
One of the easier entrances the southern end of Sherman where Travis Street crosses the creek.
There is a pull off and parking on the north west side of the bridge.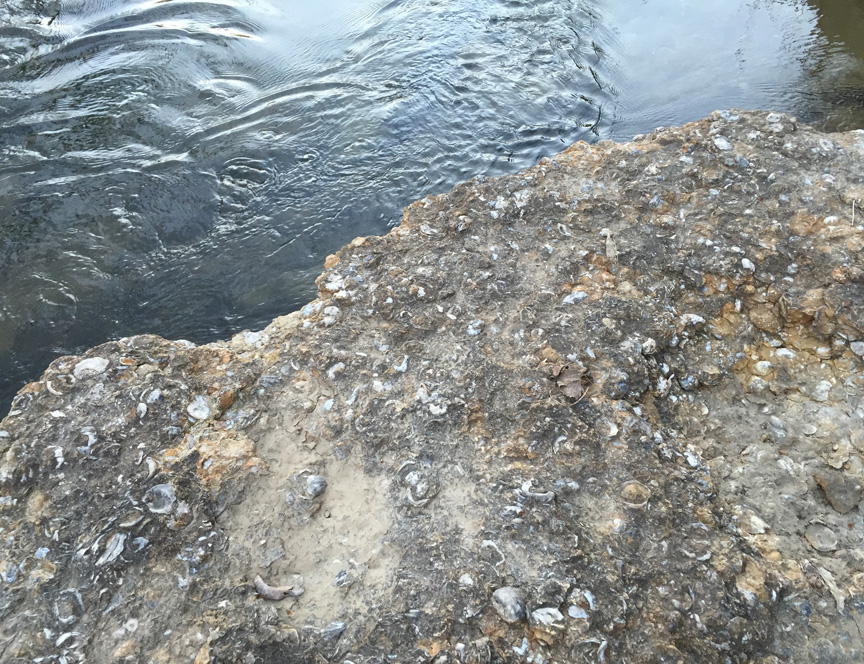 Oyster Layers

Once in the creek, you will immediately find dozens and dozens of well preserved oysters.
Some of the bedrock layers are effectively solid oysters.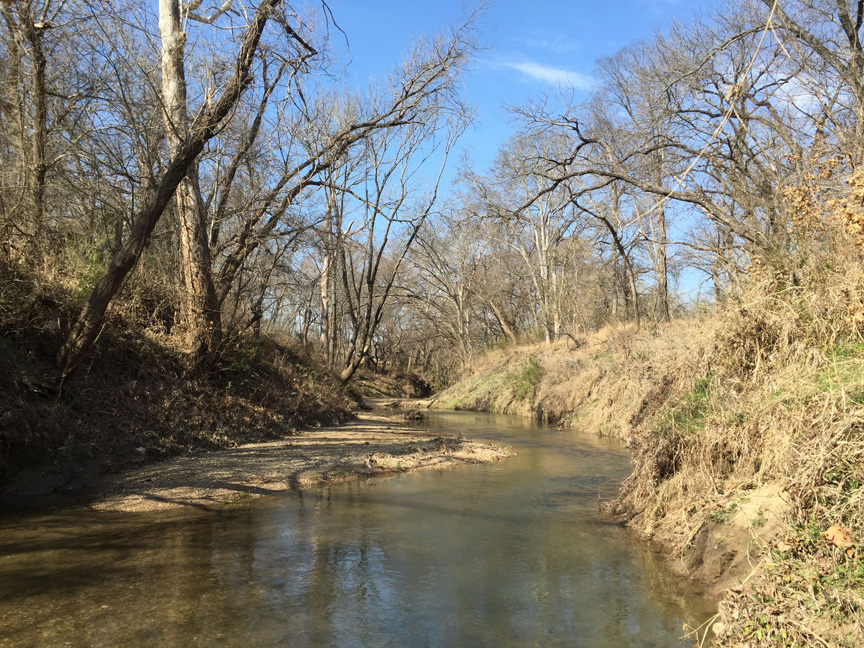 Sandbars

Along the creek are numerous sandbars. There are small fossils mixed in with the sand, gravel and numerous oysters.
I waded wearing shorts and did not get wet with the creek level you see here.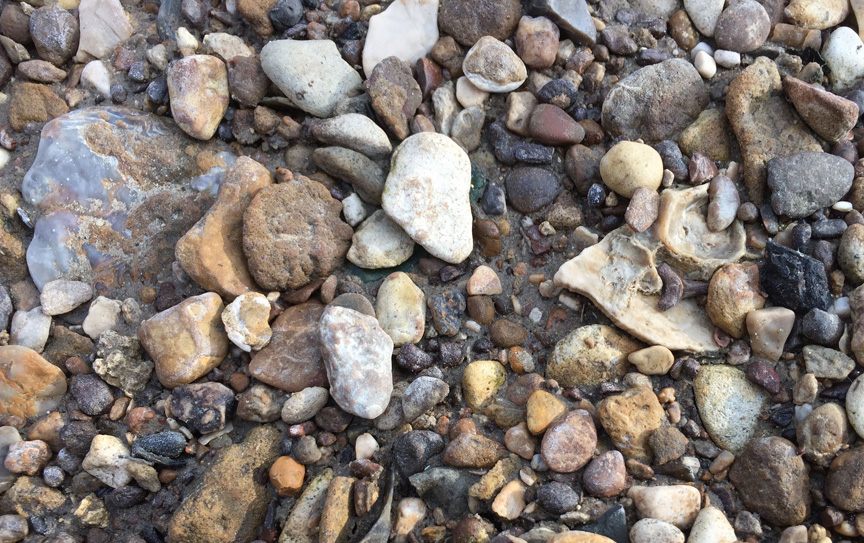 Typical Sandbar Surface

The surface of the sandbars are typical gravel bars. Most of the shark's teeth are small and elusive. Kneepads are a good option here.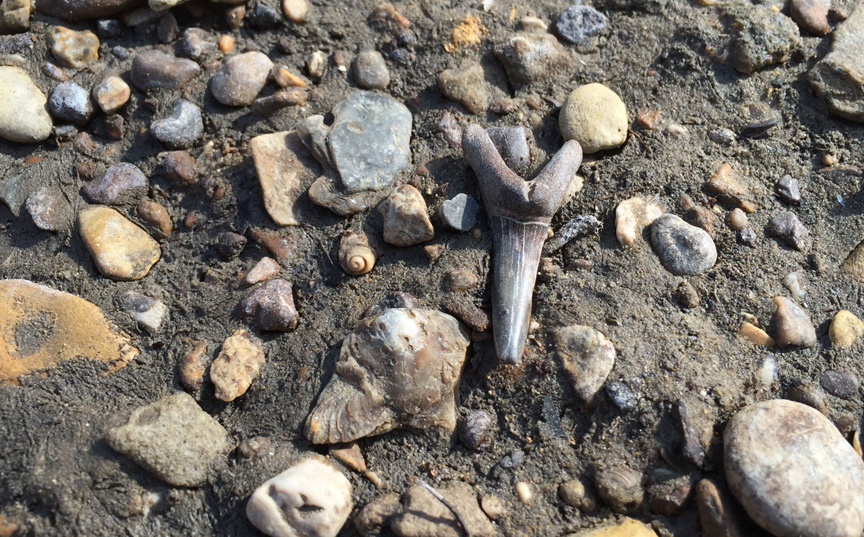 Shark Tooth in Situ

All of the sandbars are likely to have fossils. I found a tooth about every 10 minutes or so.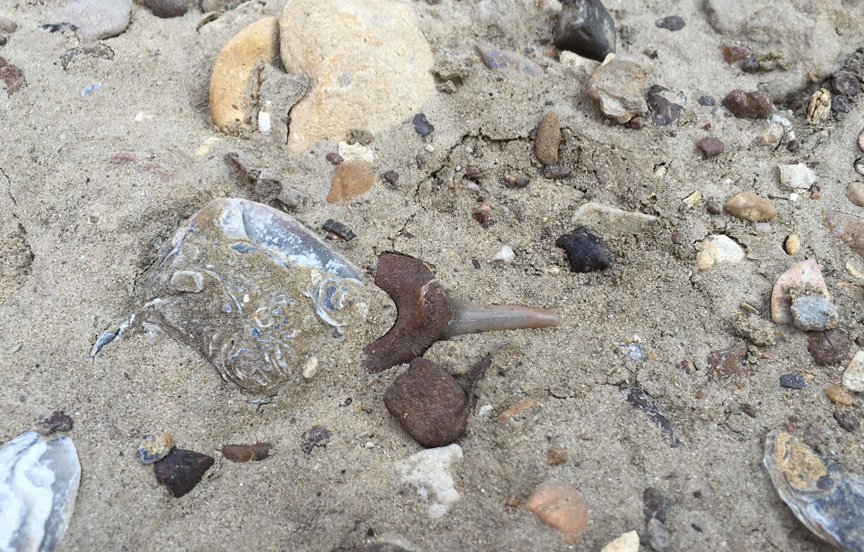 Another Shark Tooth in Situ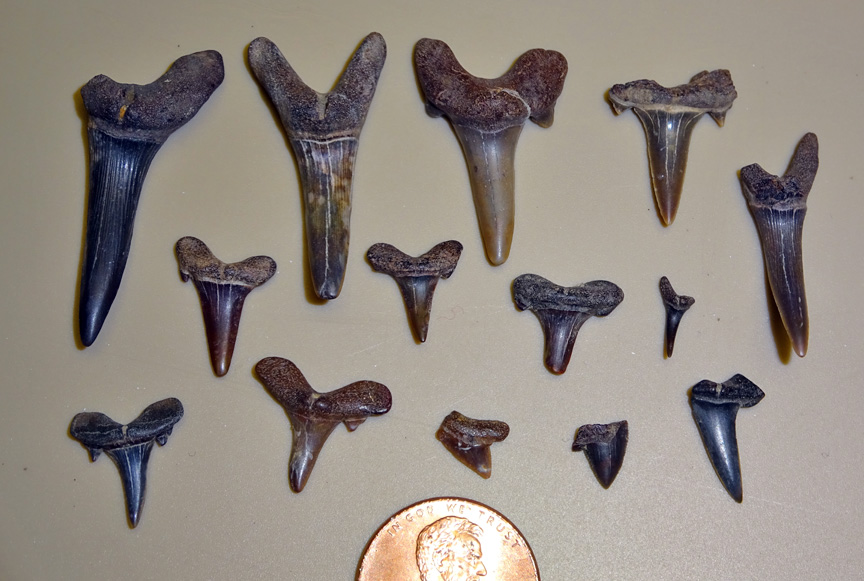 Assortment of Teeth

I spent about 3 hours in the creek bed and these are the better of the teeth I found.
I found alot of broken and severely water worn teeth as well.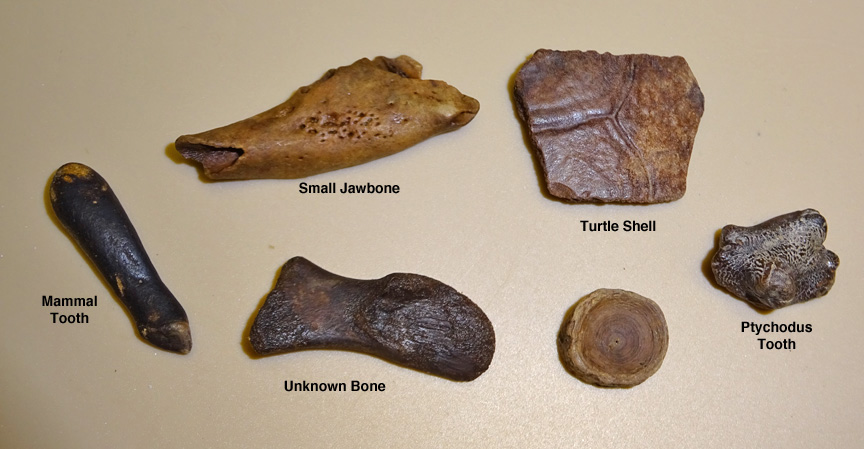 Other Fossils

There are other types of fossils here beyond shark teeth.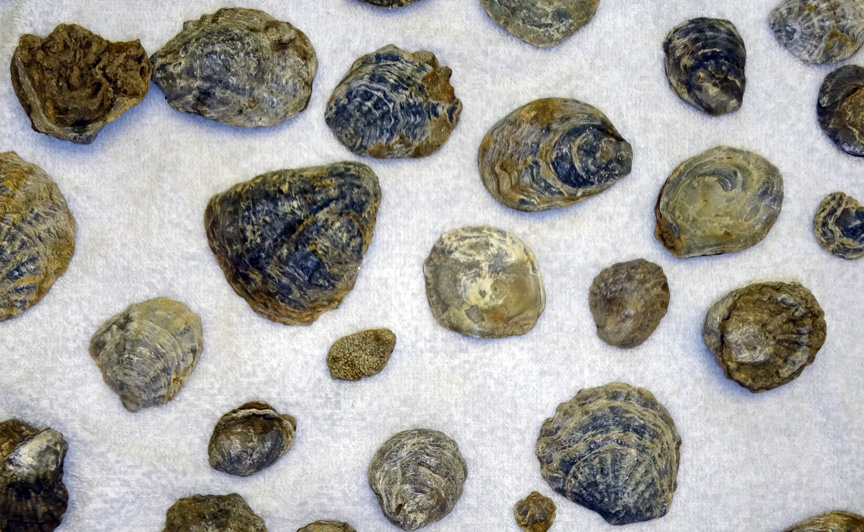 Oysters

I also collected a broad sample of the oysters.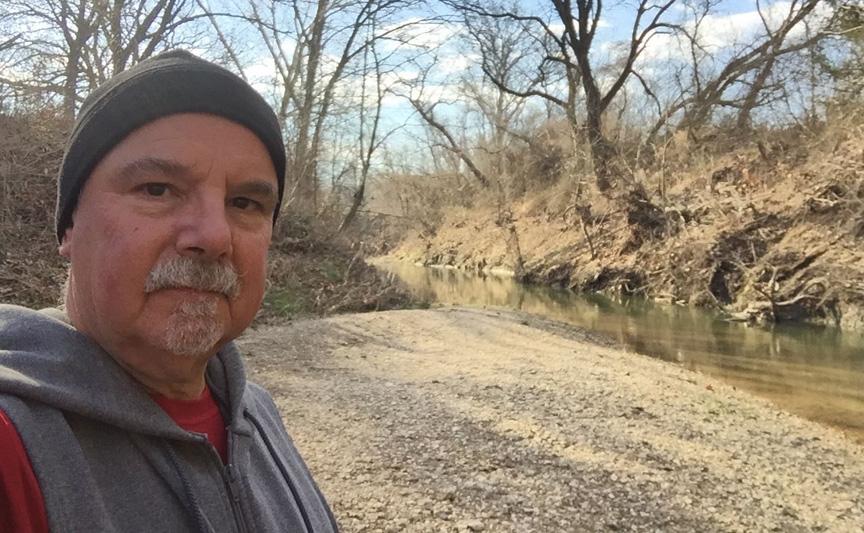 Winter in Sherman, TX
E-Mail me: tngray@nautiloid.net



[Other Sites ] [ Fossil Page ] [ Home ]