Lyme Regis, Dorset England

This world famous Jurassic site is about an hour and a half from London.
Lyme Regis is central to the Dorset Jurassic coast with Pinhay Bay to the west and the towns
of Charmouth and Seatown to the east.

It was our only foray out of London during a weeklong vacation in 1991 or so.
We rented a car at Victoria Station and drove out to Dorset with no problems.
We parked at the beach access in Charmouth vice Lyme Regis proper.
It was a beautiful January day and low tide to boot.
That time, we spent a few hours fossil hunting both east and west of Charmouth.

We returned to Lyme Regis in late May of 2012 after spending four days on the North Yorkshire coast.
On our first visit, we only passed through Lyme Regis on the way out. This time, we stayed two days in town
before heading to Somerset to visit our friends.

While here, we hunted out of Charmouth in the Black Ven and to the west from Seatown under the Golden Cap.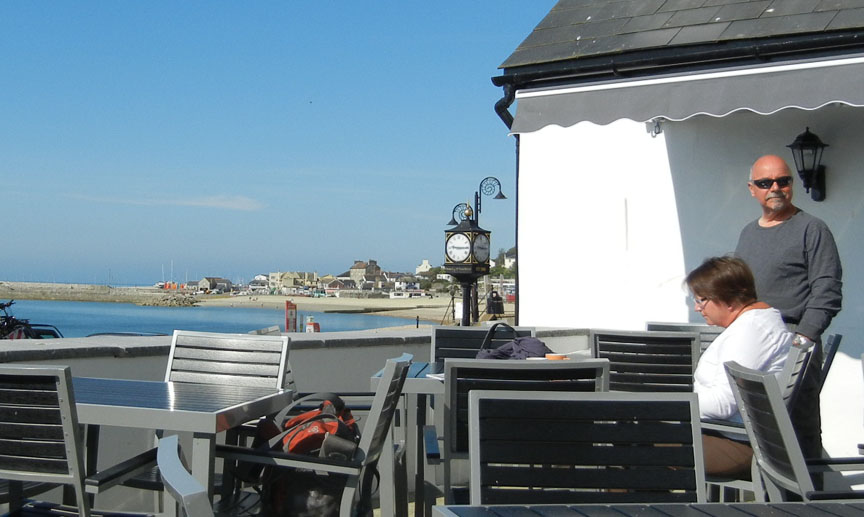 A typical day on the Jurassic Coast looking west towards the Cobb.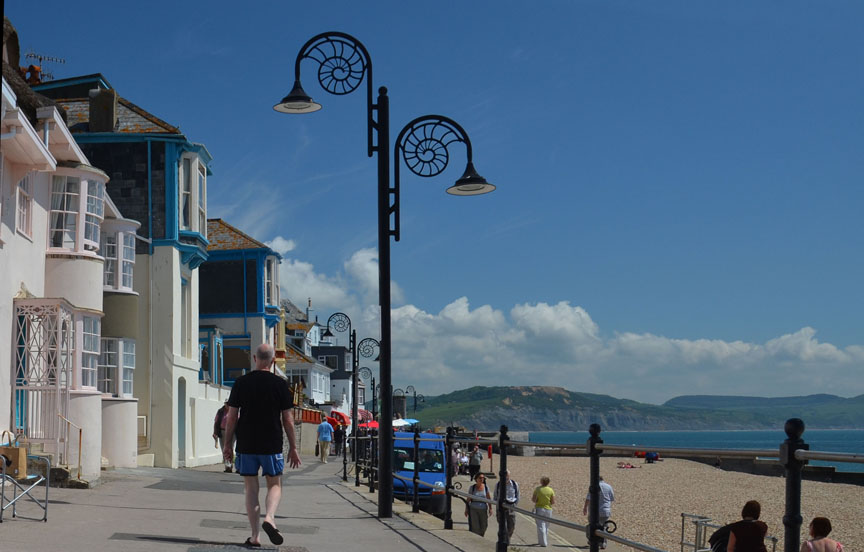 The waterfront is quite nice with shops, hotels and old homes. The peak in the distance is Stonebarrow Hill.
The ammonite lamp posts are a nice touch.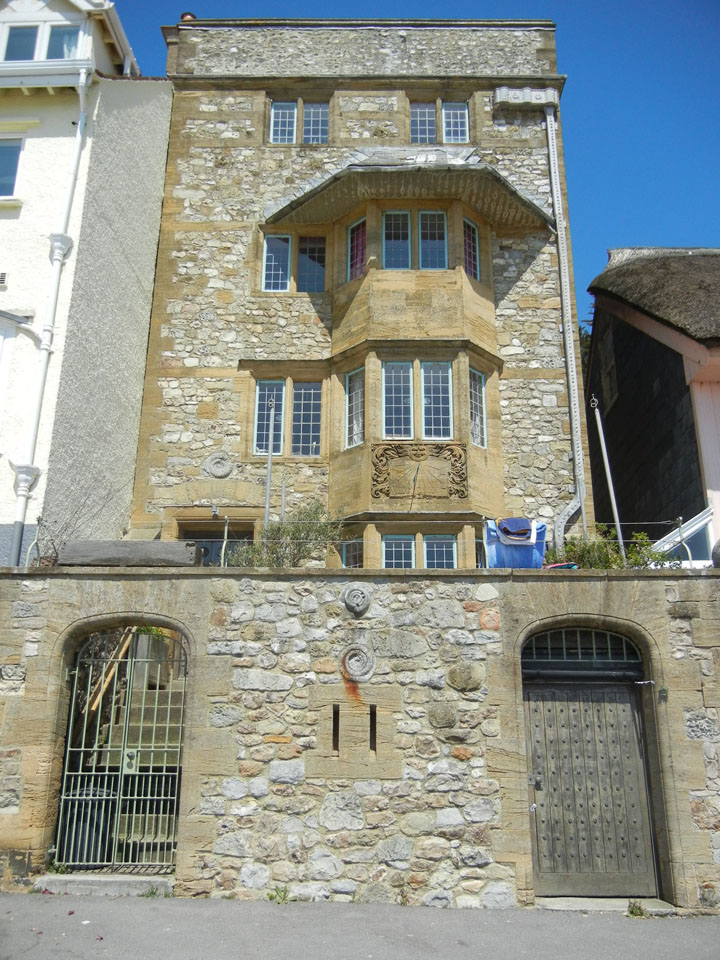 This beautiful stone building is decorated with a sundial and ammonites.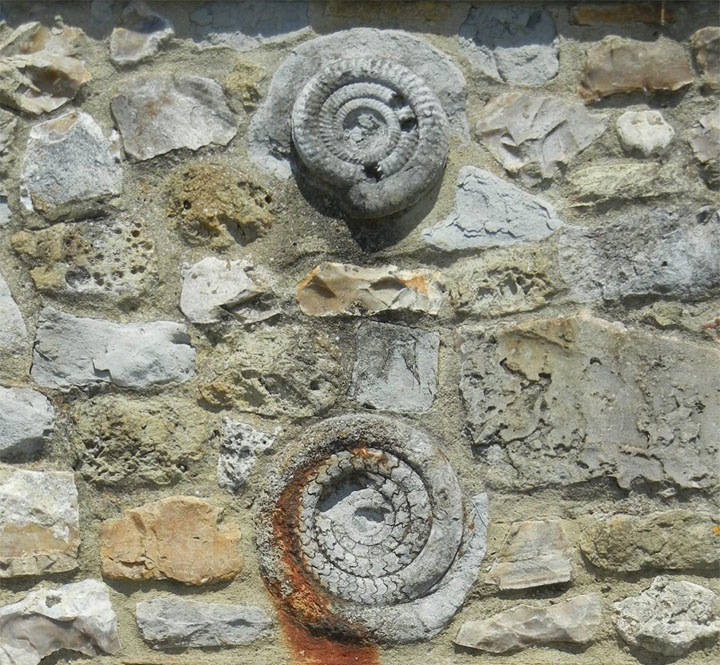 Detail of the some of the ammonites.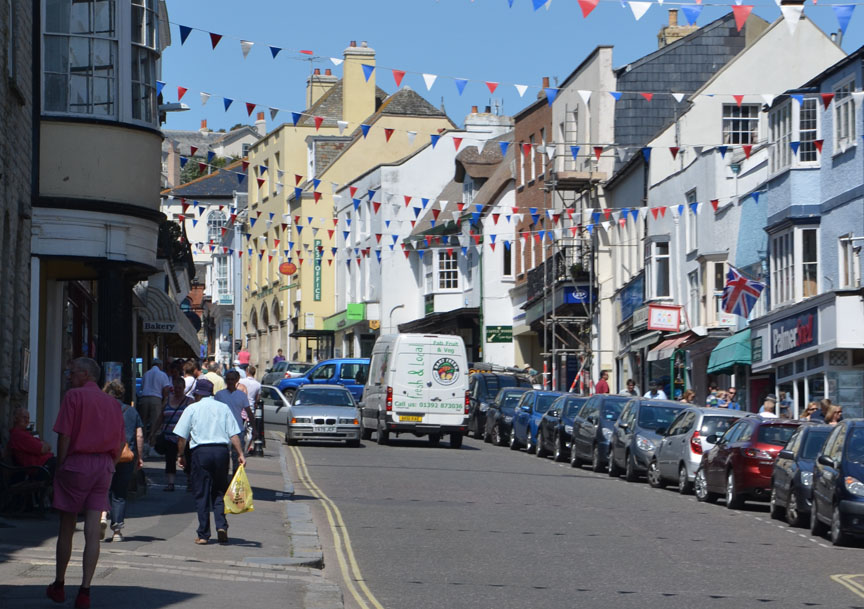 Church street runs up the hill in town. The main shopping area is decorated for the Queen's Diamond Jubilee!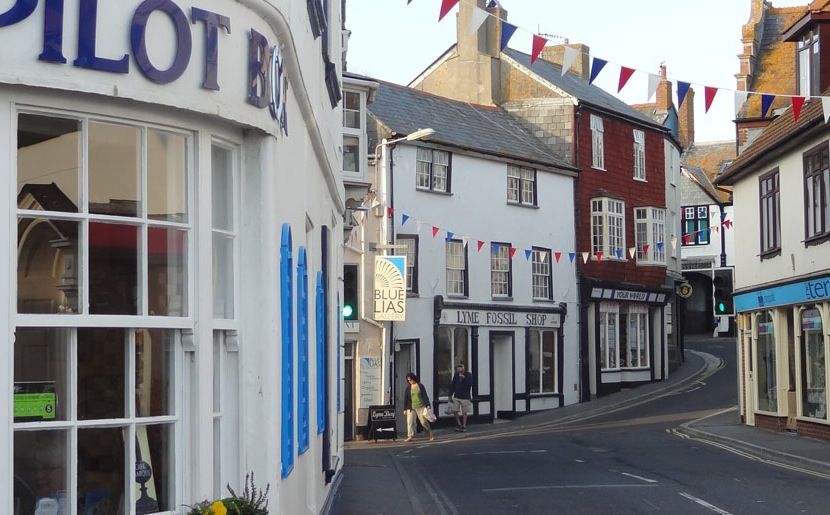 There is a small museum in town and at least two fossil shops. The staff of both shops were very open and friendly.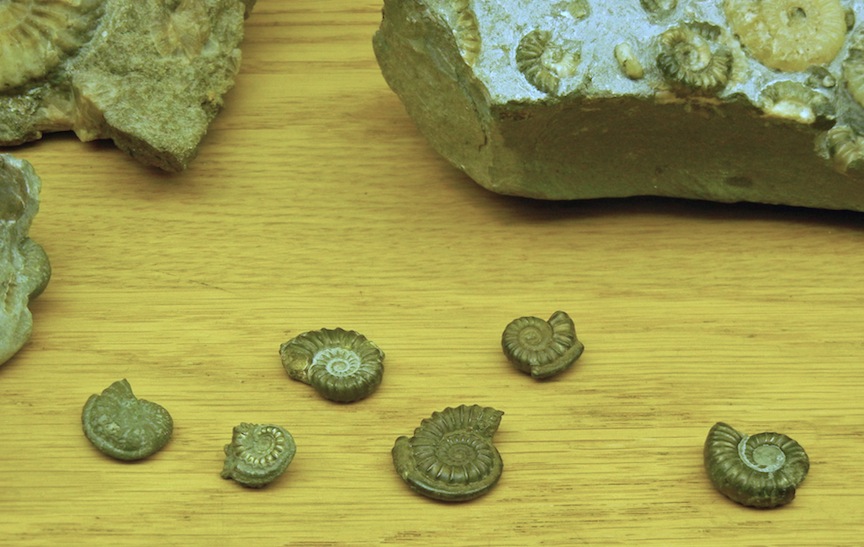 One guy showed us these small ammonites which have parasitic tube worms attached.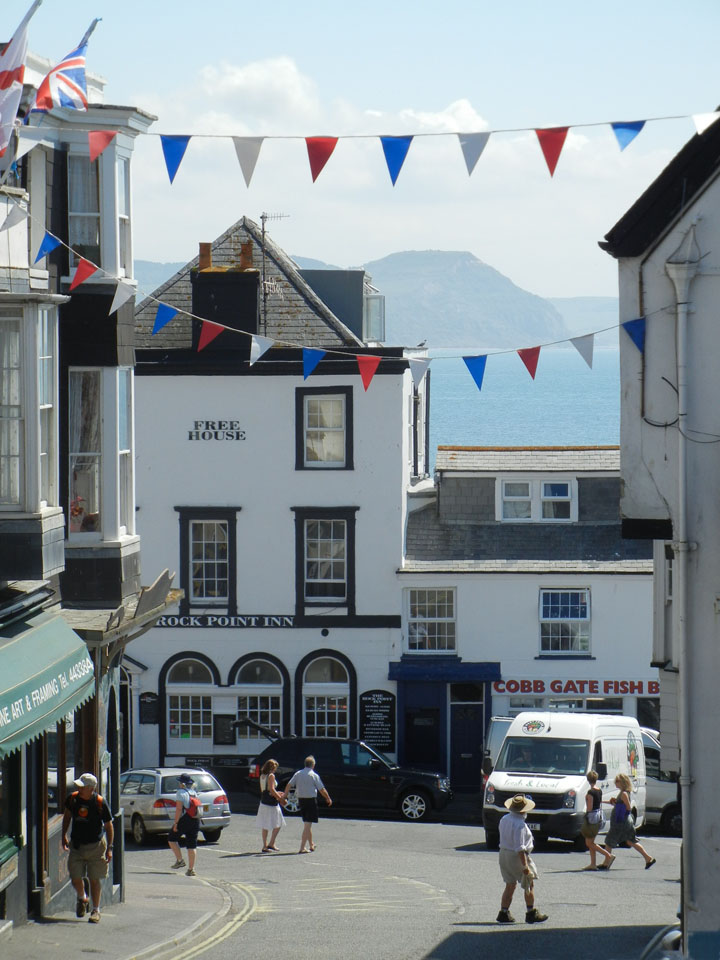 We stayed in this hotel on the top floor where the windows are open. The hill in the background is Golden Cap,
the highest point on the south coast. The "penthouse suite" was nice but the stairs were a bit steep!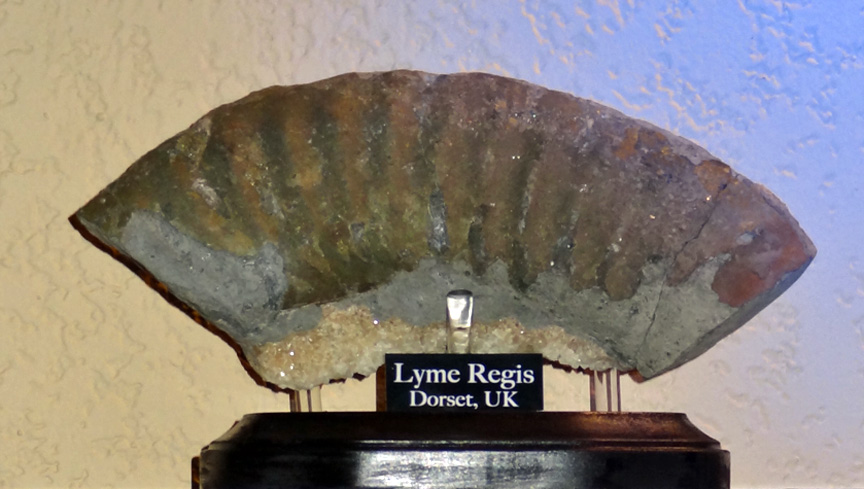 I found this fragment of a large ammonite on this trip. I bashed it out of a cobble on the beach between Lyme Regis
and Charmouth. The results of our other fossiling here are found under the Charmouth and Seatown sites.


Questions? E-Mail me: tngray@nautiloid.net


[Other Sites ] [ Fossil Page ] [ Home ]