Lake Texoma

Duck Creek Formation
Cretaceous


Lake Texoma is a dammed section of the Red River which forms the border between Texas and Oklahoma.
The dam and spillway are located about an hour north of Dallas just above Denison, TX.
Parking is available at the dam in the spillway parking area.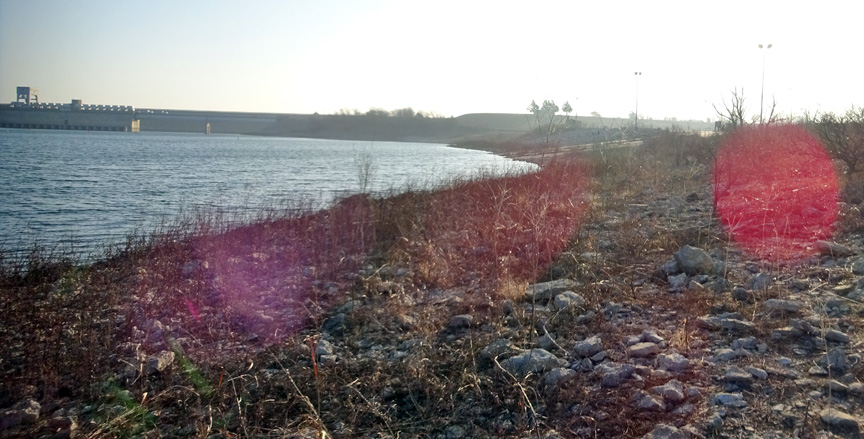 Denison Dam

There are two different types of fossil hunting within a mile or so of the parking lot.
Both are accessed by following the lake shore to the west.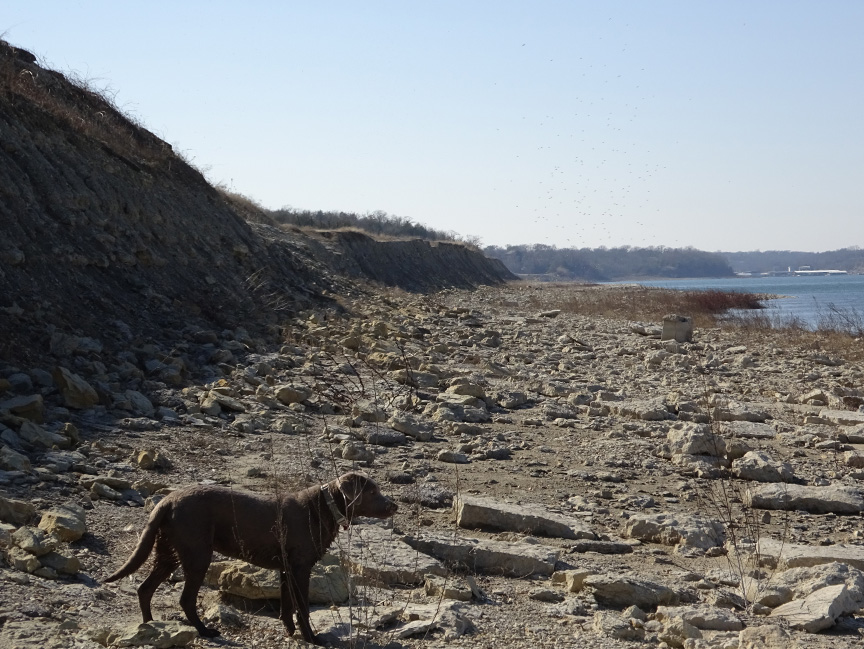 Lake Texoma

As you walk west along the cobbled shoreline, you encounter soft marl banks.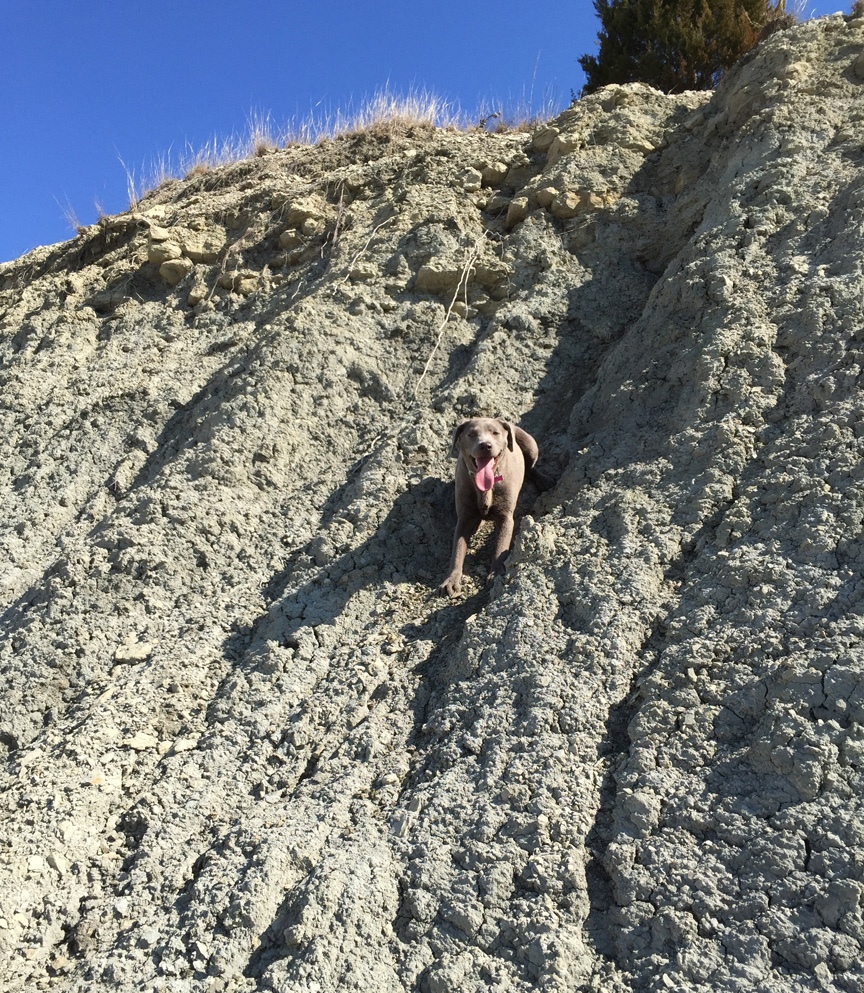 Marl Banks with Matching Dog

The soft marl has a variety of marine fossils.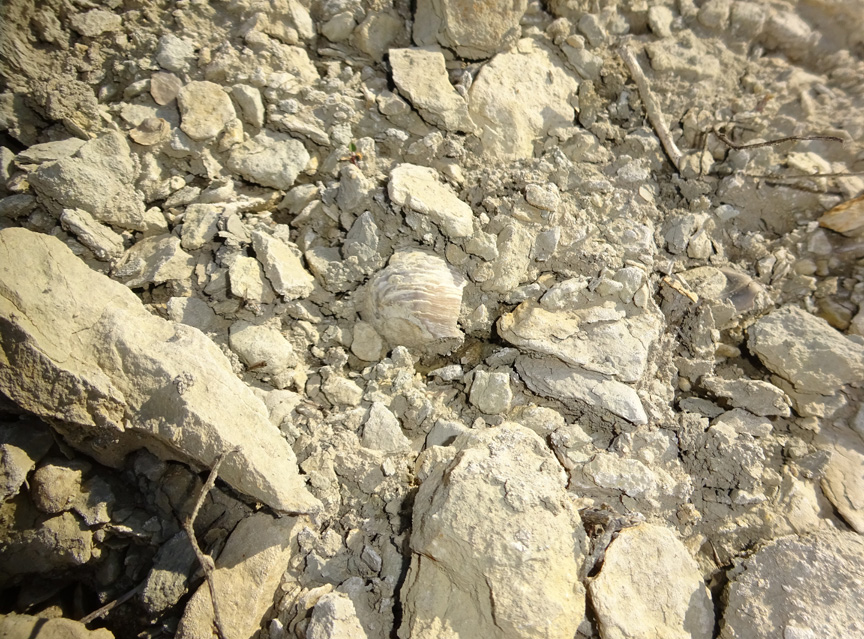 Surface of the Marl

You can find oysters, shark teeth, etc.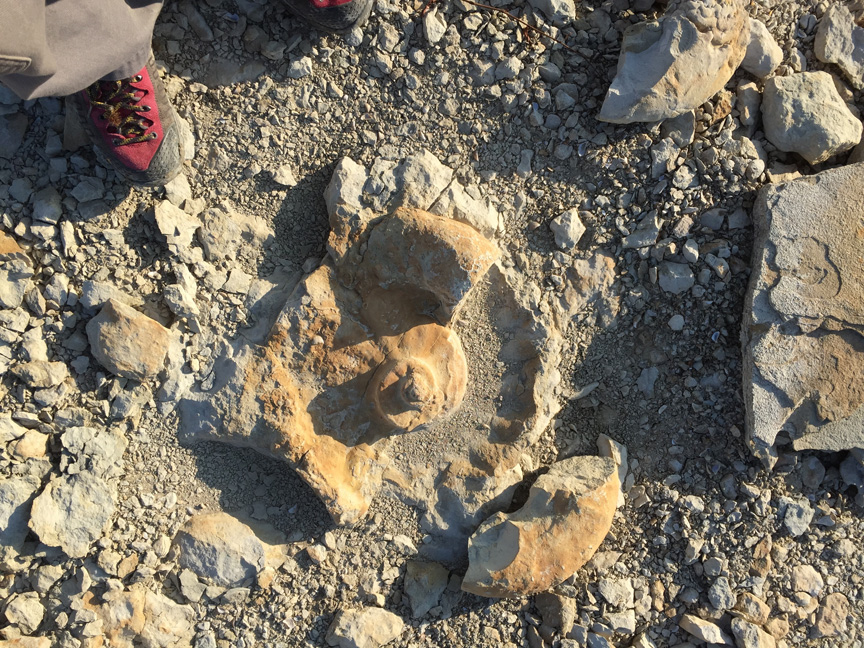 White Limestone Layers

After rounding the second little cove, the shoreline changes to a white limestone.
Occasionally, you find fragmentary evidence of very large ammonites.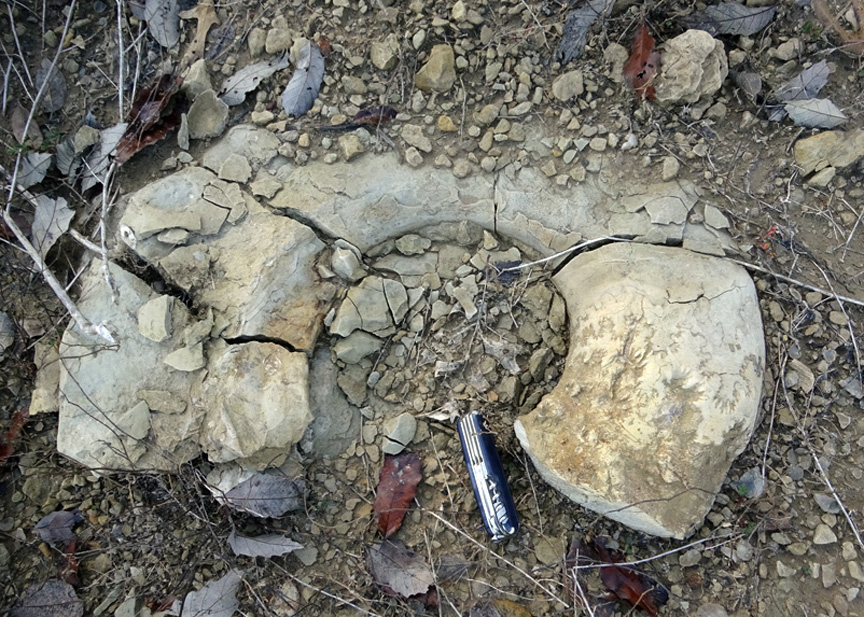 A large not fully preserved ammonite
Ammonite imprints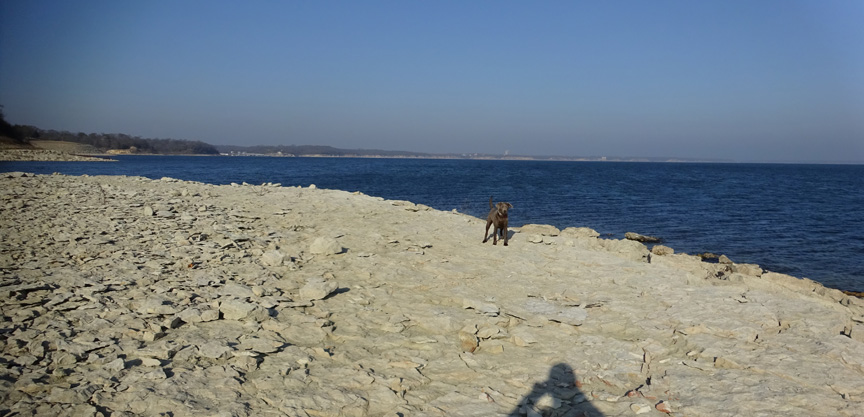 Ammonite Beach

Eventually, you encounter the limestone layers where the ammonites are plentiful.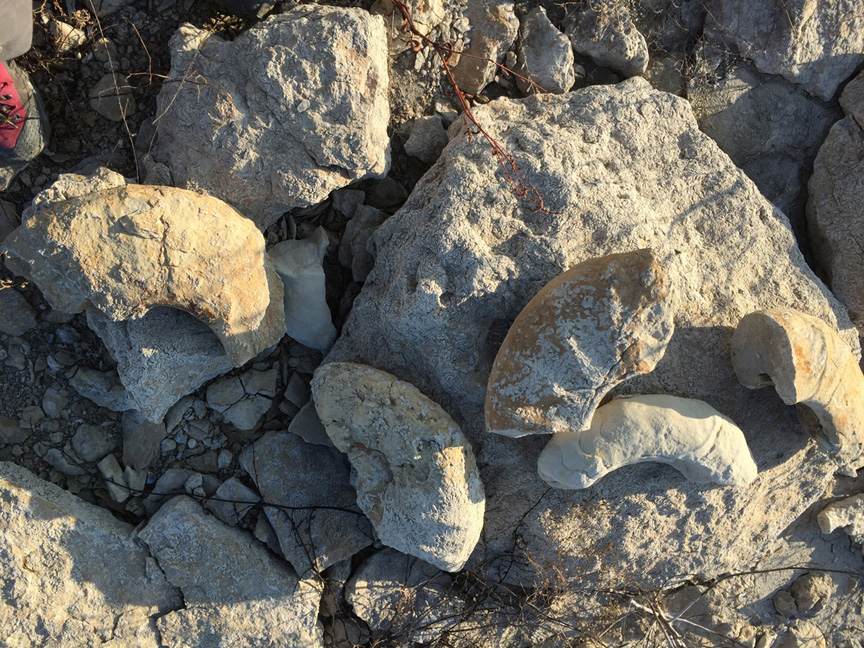 Ammonite Fragments

There are fragments of large ammonites strewn about for the picking, apparently cast offs from partial excavations.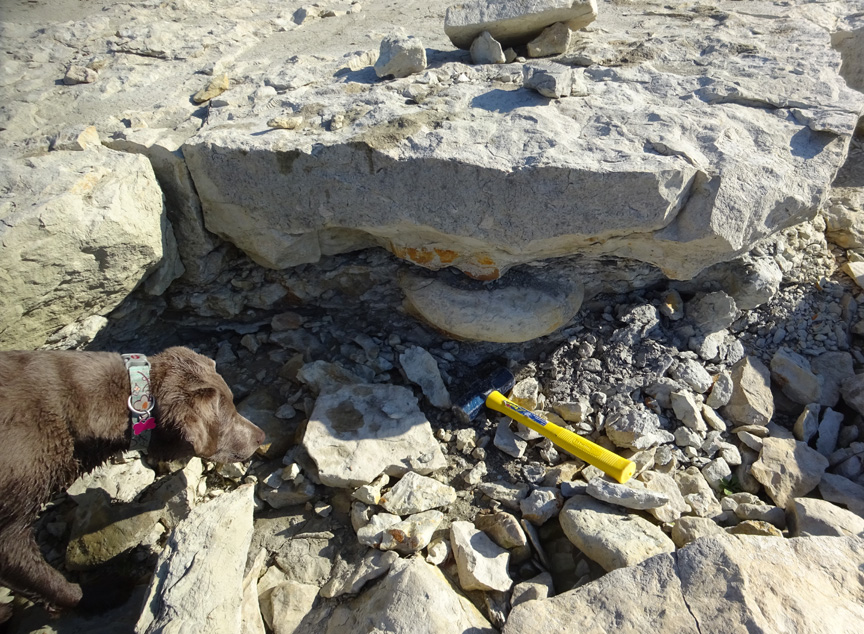 Ammonite in Situ

If you want to haul out a complete one, you are in for some work.
Sledge - Prybar - Chisels and then you have a hike back with a hefty piece of solid rock.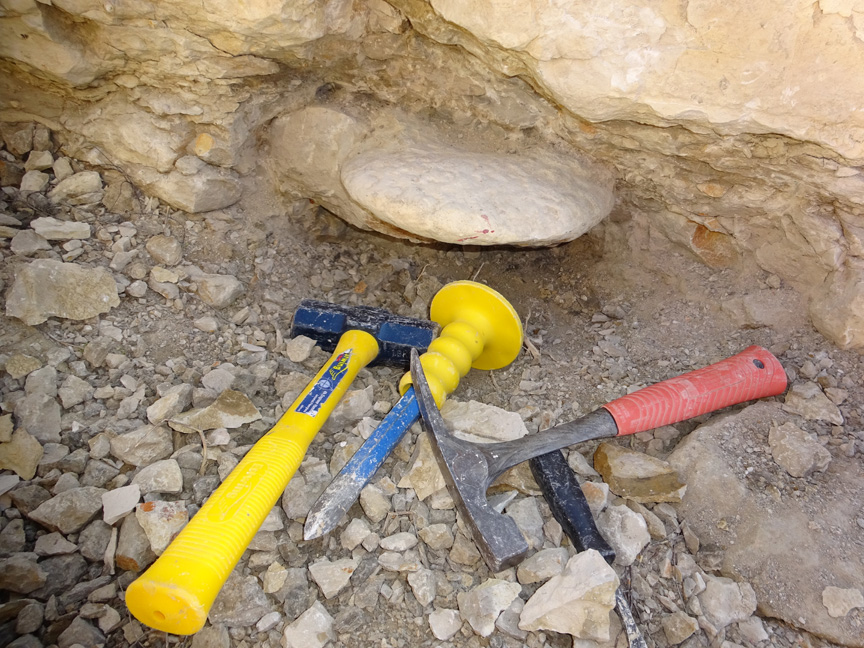 Lake Texoma

I excavated this one to a point where I realized that I did not have the tools to finish the job
I left it in place.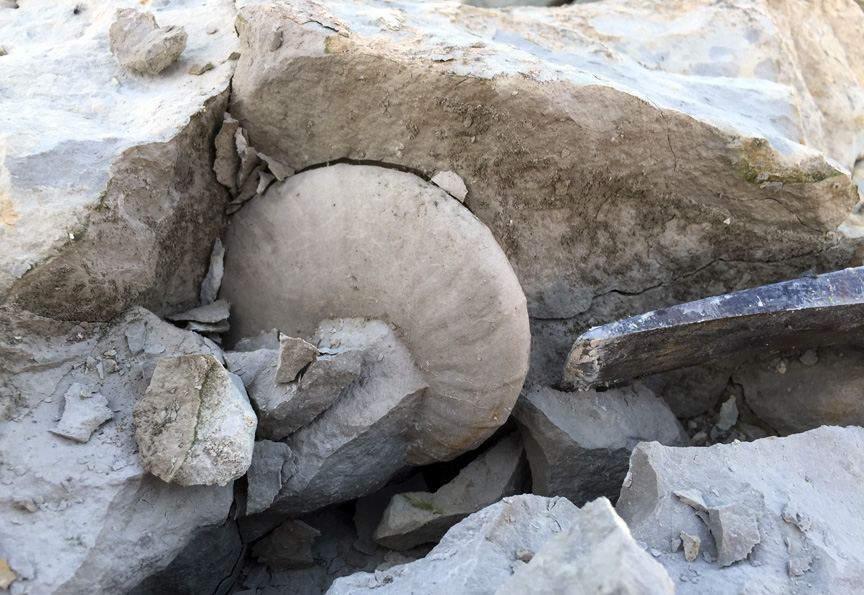 Smaller ammonites

I also tried splitting some of the rubble left over from other excavations.
I found this one which should prep out nicely.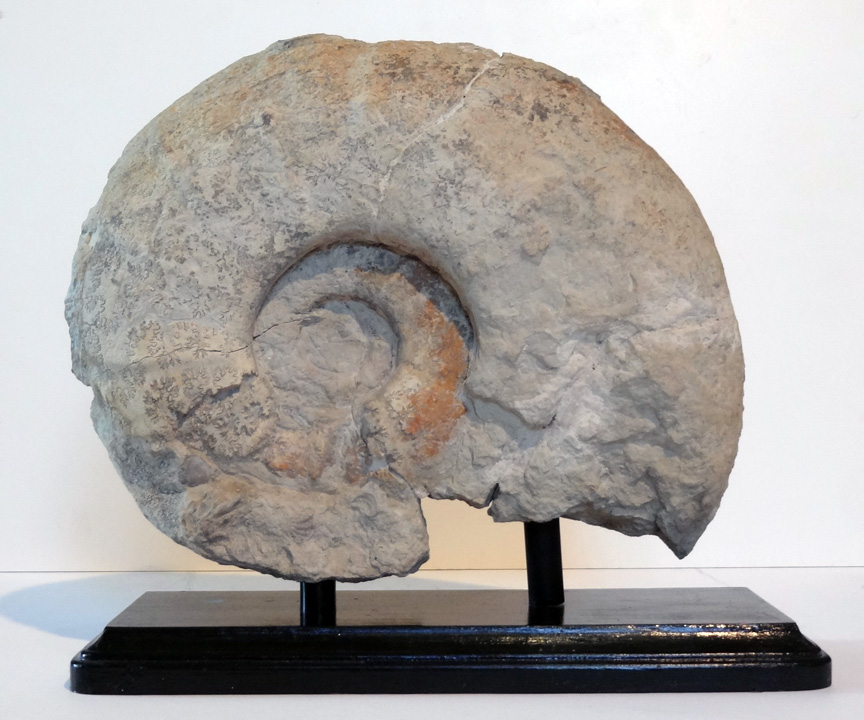 Mounted Ammonite

I mounted this one 10" one for display.




E-Mail me: tngray@nautiloid.net



[Other Sites ] [ Fossil Page ] [ Home ]