Etches Collection Museum
Anthropomorphic Period
Kimmeridge, Dorset, England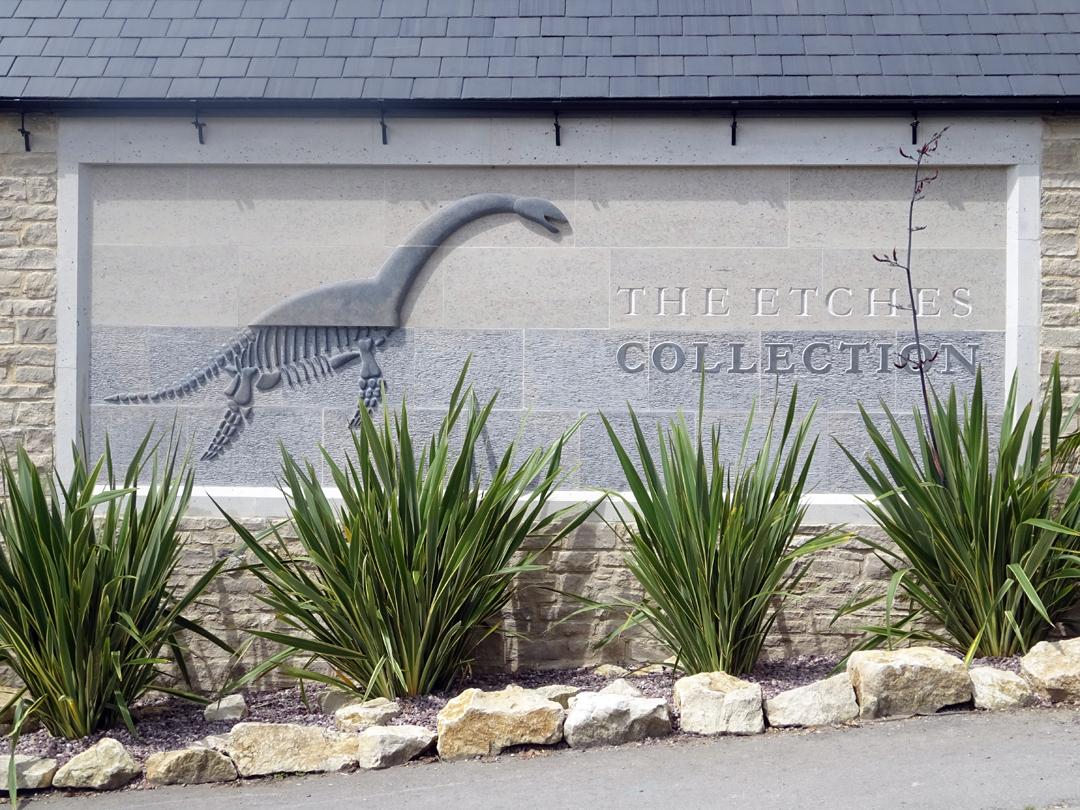 The Etches Collection

The Etches Collection is a small but unique museum that houses the collection of fossils amassed by Stephen Etches, a local Dorset fossil enthusiast.
Steve Etches collected exclusively in the Jurassic formation known as the "Kimmeridge Clay" and revolutionized the scientific understanding of the
clay's fossil fauna. The museum had been open less than a year when we visited in August of 2017.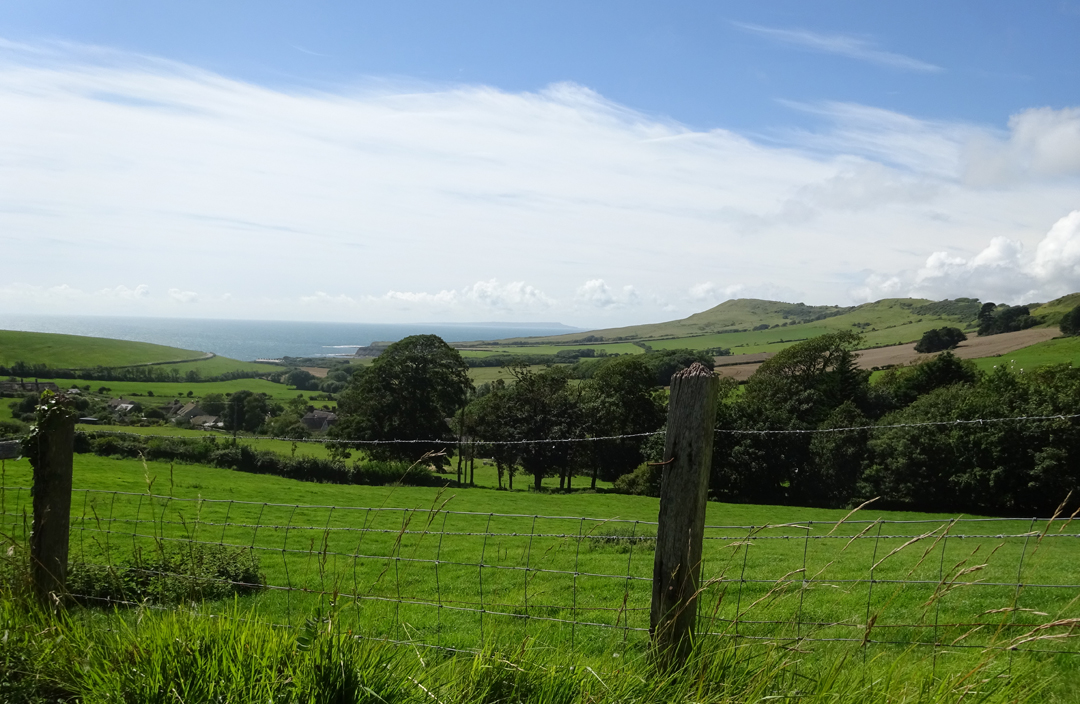 Overlooking the village of Kimmeridge

The museum is located in the heart of the Dorset coastline in the area where the fossils were found. The signage to get to museum could be improved!
Using the post code on their website, our Apple Maps program directed us to a non-existent location so be sure to search on the village of Kimmeridge.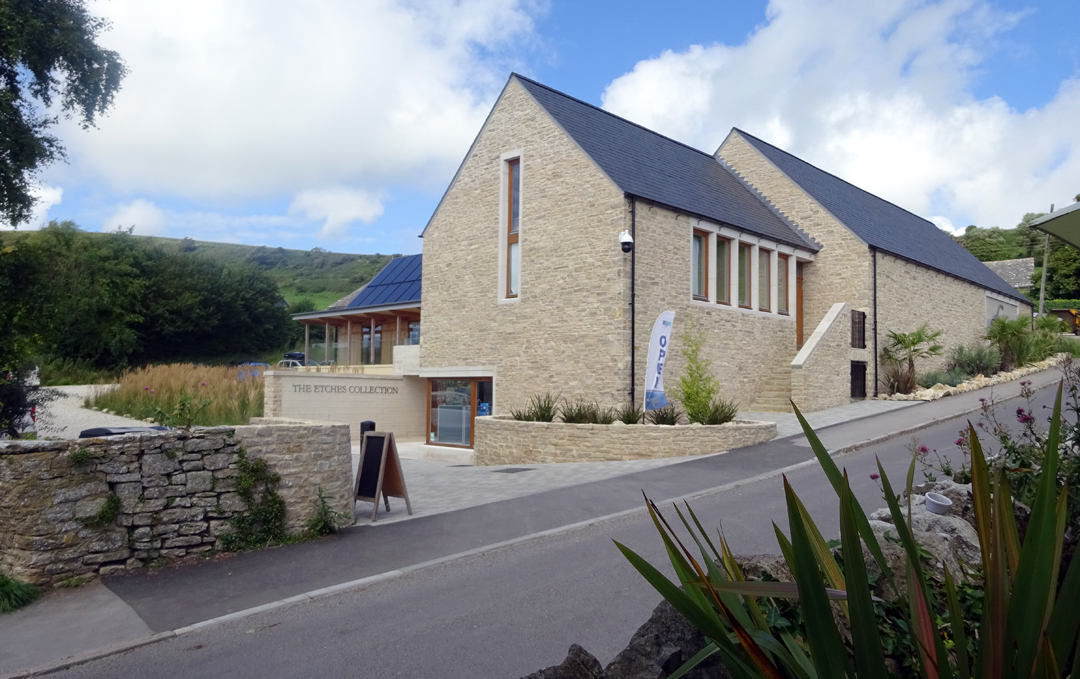 New Facility

The new building is very well layed out, neat and tidy. There is adequate parking in the rear. Admission is 8 pounds.
Across the street is a Clavell's Cafe, a nice restaurant for lunch or a snack. Access to the shore is down through the village.






Fossil Hall

The fossils are all mounted and displayed in an expansive single hall.
The panels above are video screens that display cool animations of the Jurassic fauna represented in the fossil collection.
Click below to see more of the hall.

[ Panoramic View ]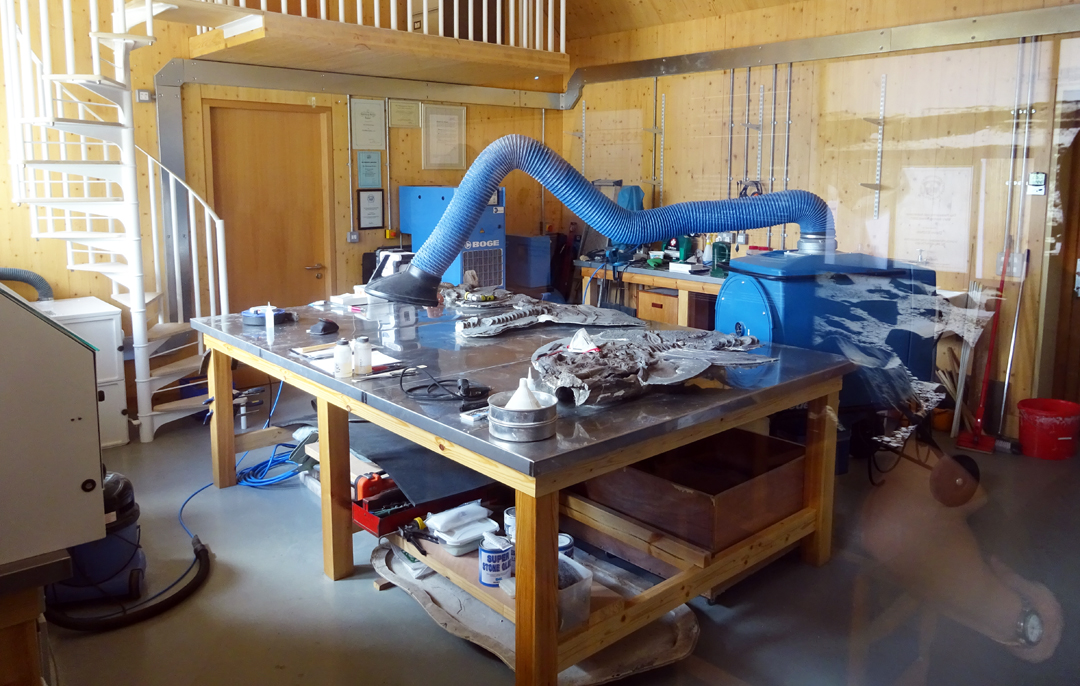 Prep Lab

At the other end of the hall is a nicely equipped preparation lab. Several specimens were in progress.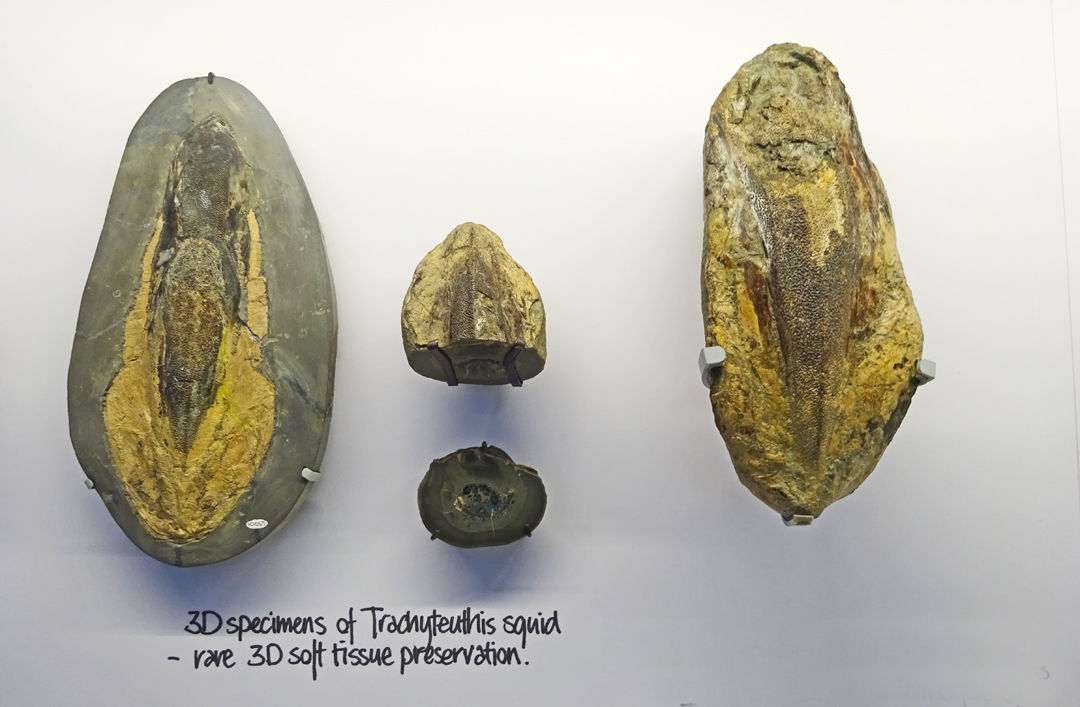 Belemnites

One of the more amazing displays is the numerous specimens of belemnite cephalopods with detailed preservation of soft tissues.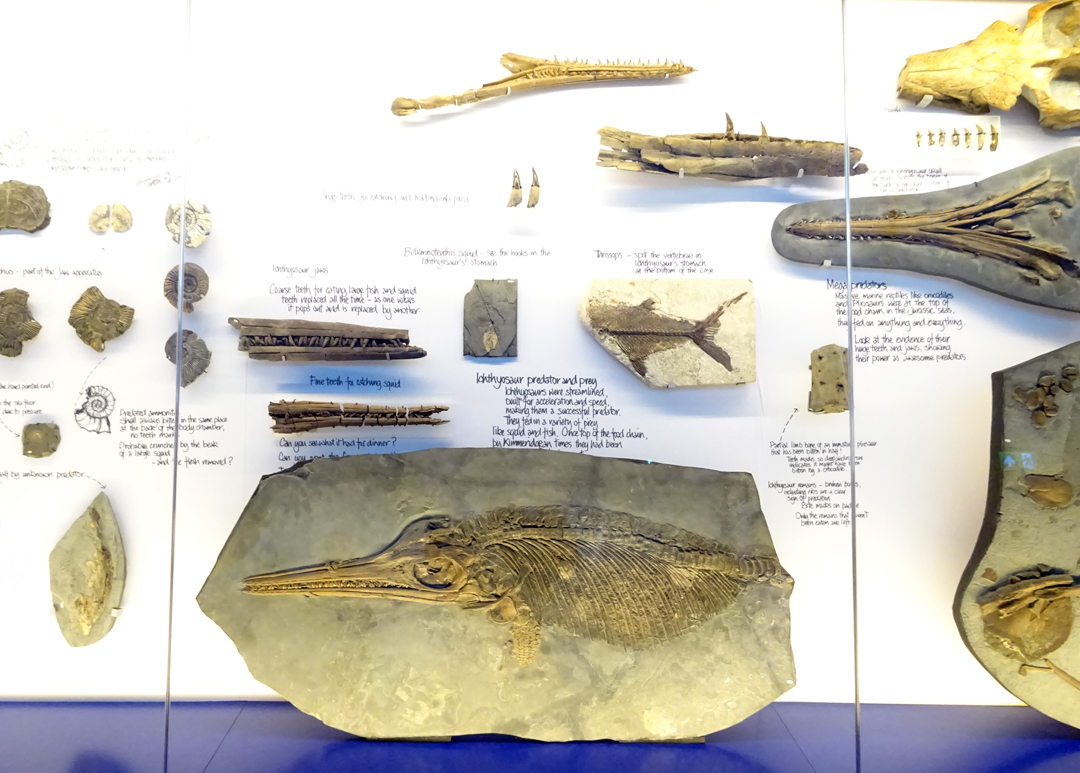 Display Case

Some of the display cases feature fossils related to a theme. This one shows examples of predation across the Jurassic marine food chain.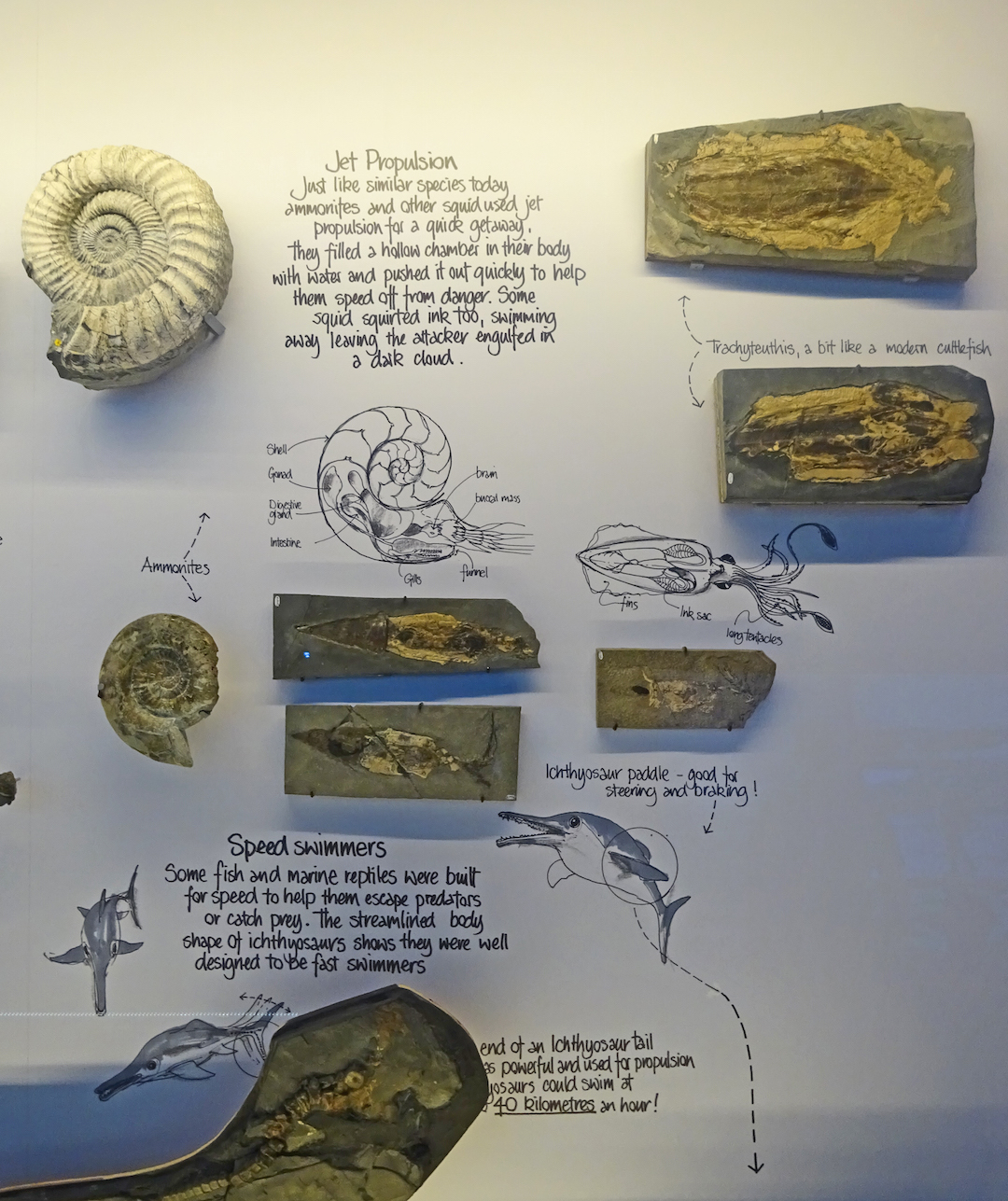 Cephalopods

A stunning display of ammonites and belemnoid fossils highlighting the common feature of jet propulsion.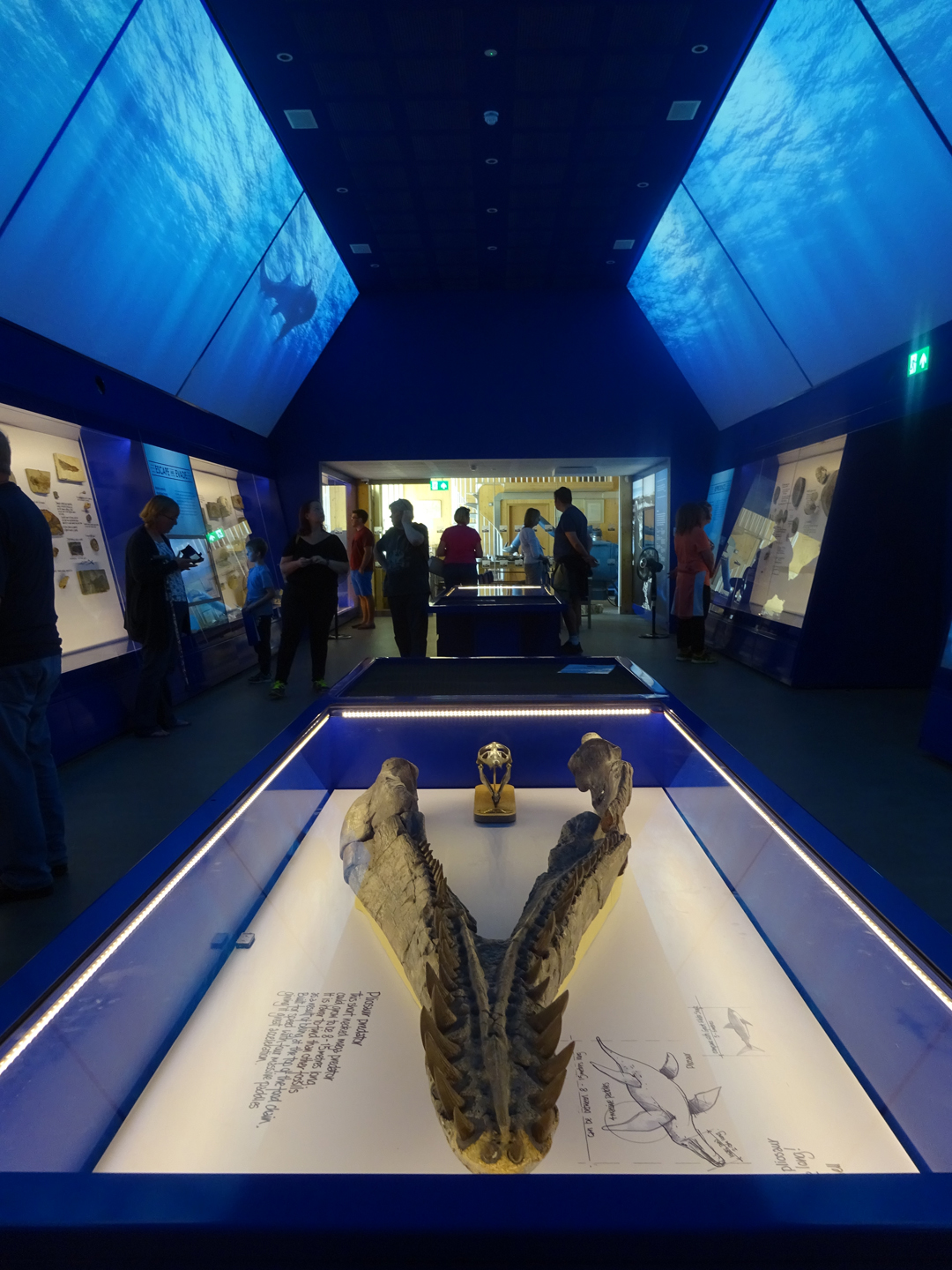 Pliosaur Jaw

The story of recovering this jaw is a tribute to patience! It came down out of the cliffs over a four year period.
Steve's persistence and diligence resulted in the safe recovery of a nearly complete specimen.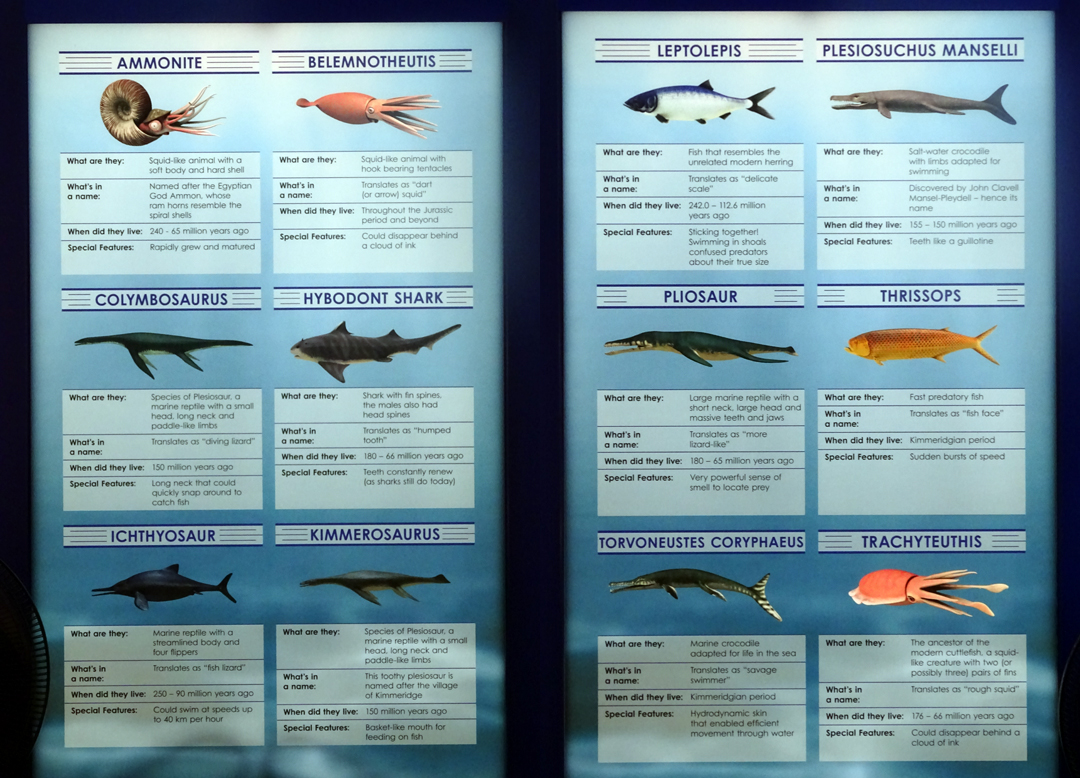 Explanatory Signs



Their website ----> Etches Collection Website]





E-Mail me: tngray@nautiloid.net

[Other Sites ] [ Fossil Page ] [ Home ]