Acodoparadoxides Couche
Cambrian Period
Tizi n'Tfarkhine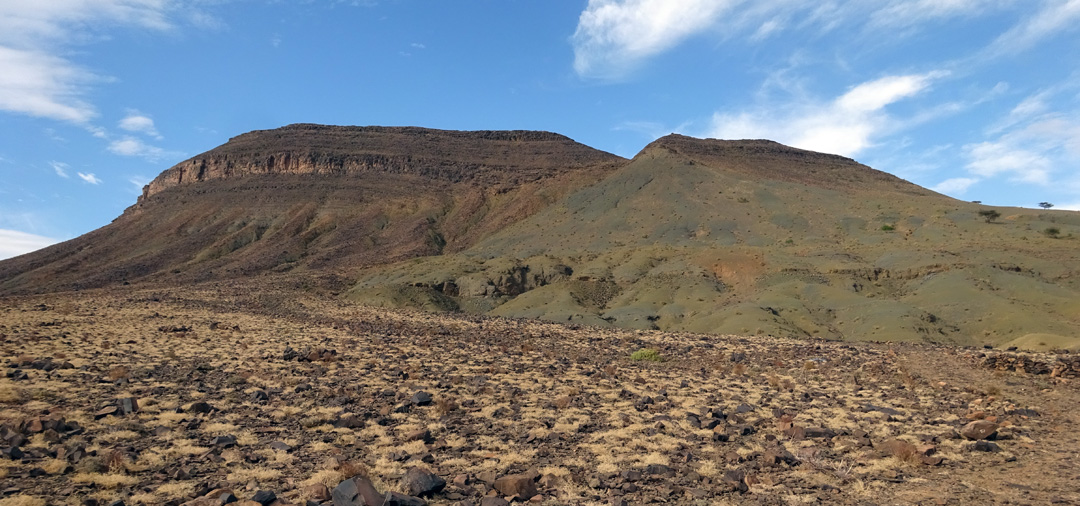 The third site of the Day 1 was also a Cambrian site that occcasionally yields the big Acadoparadoxides trilobites.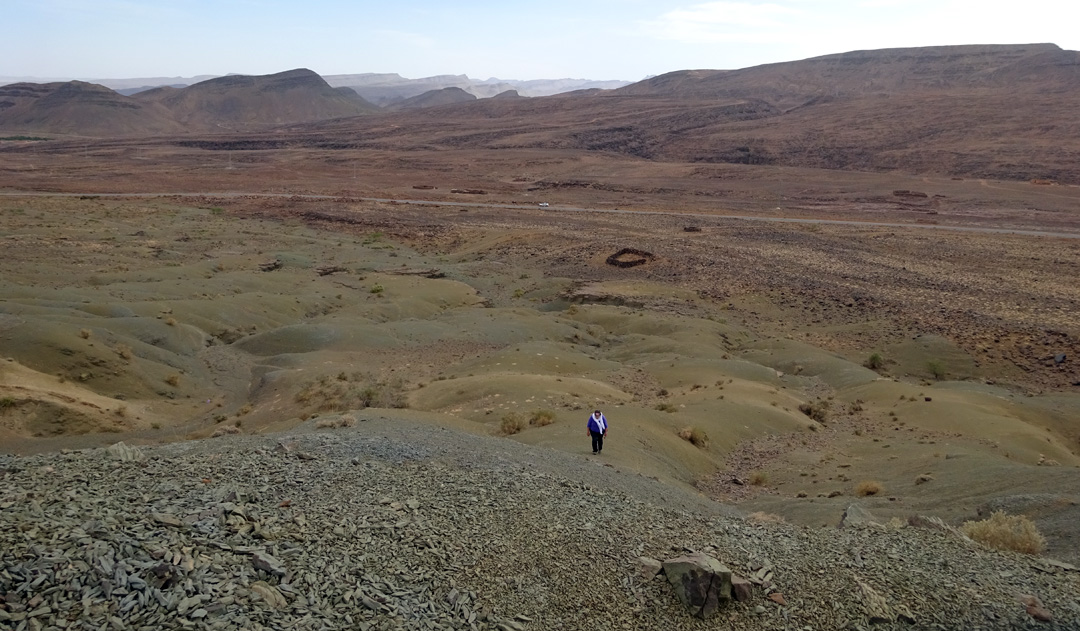 The layer is exposed well up on the side of a hill so a climb was involved.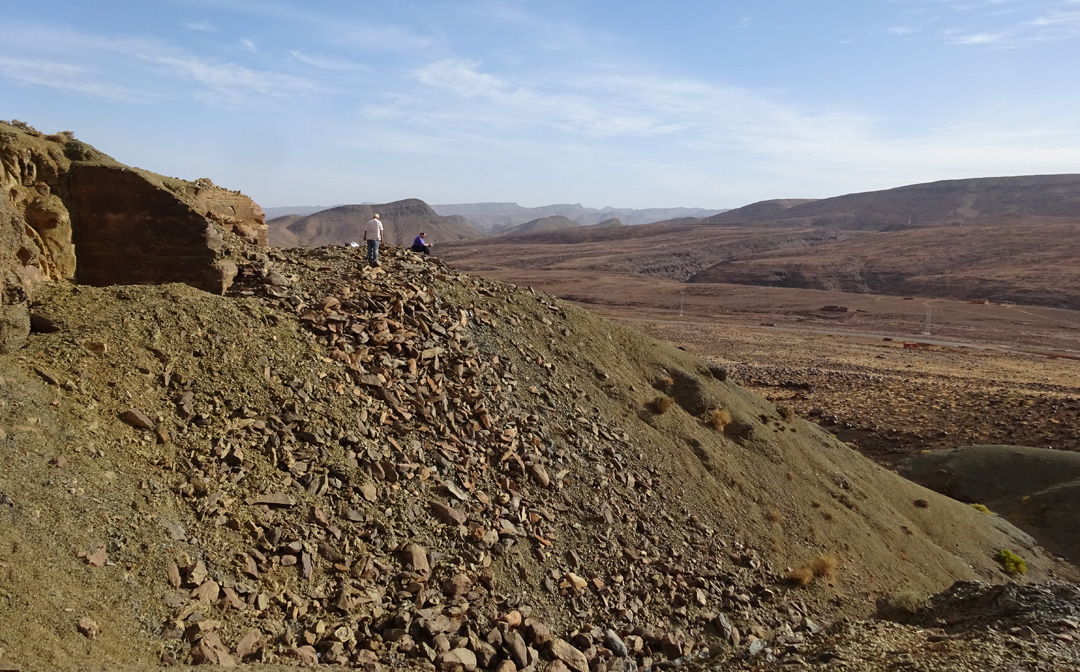 Once at the couche, the view is spectacular.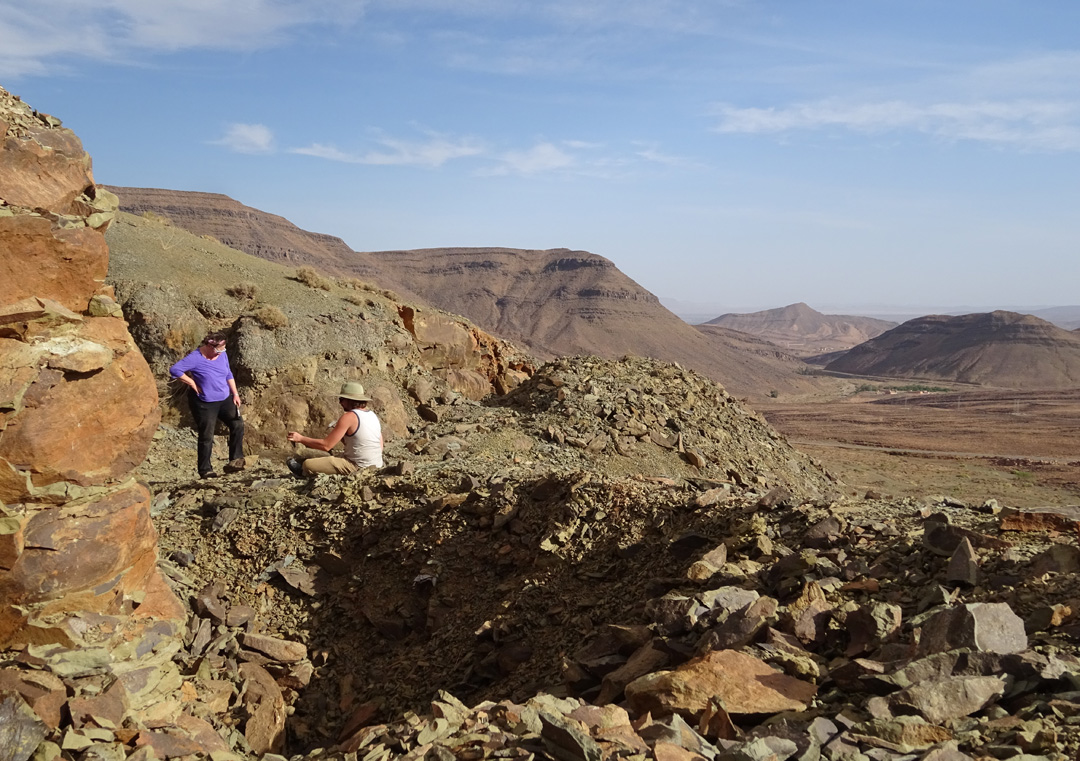 Prior excavation leaves plenty of unsplit material to look through and crack open.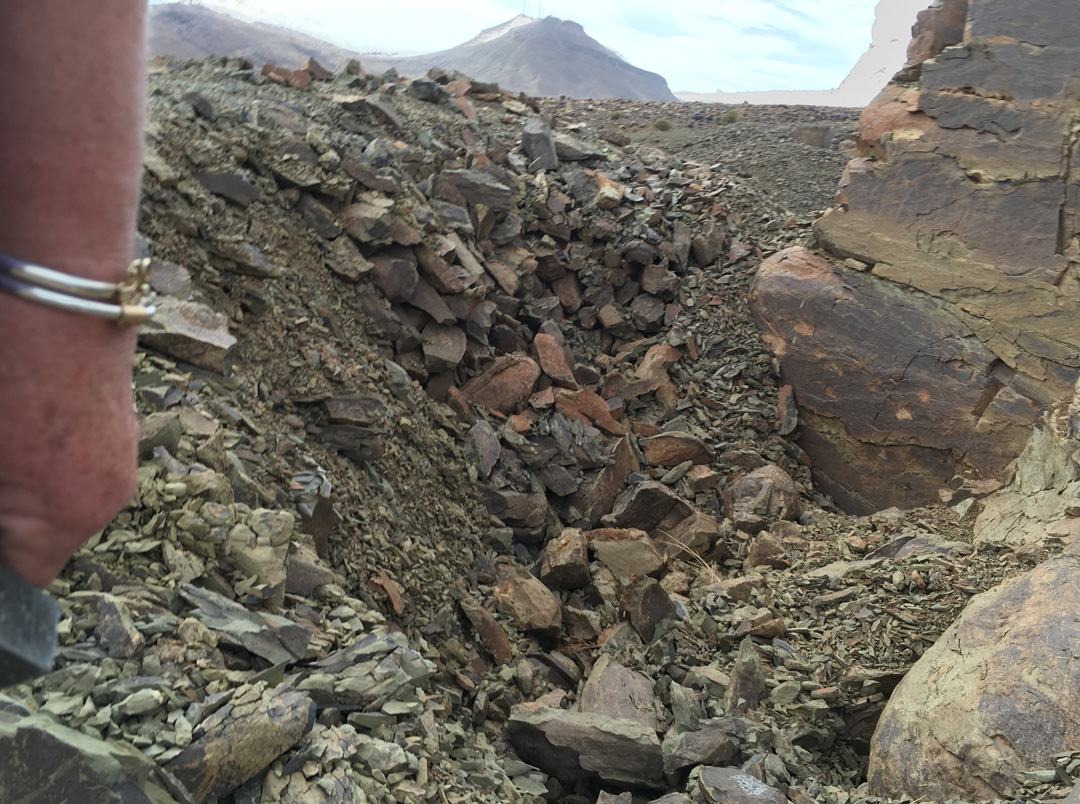 Every mini-quarry is an opportunity.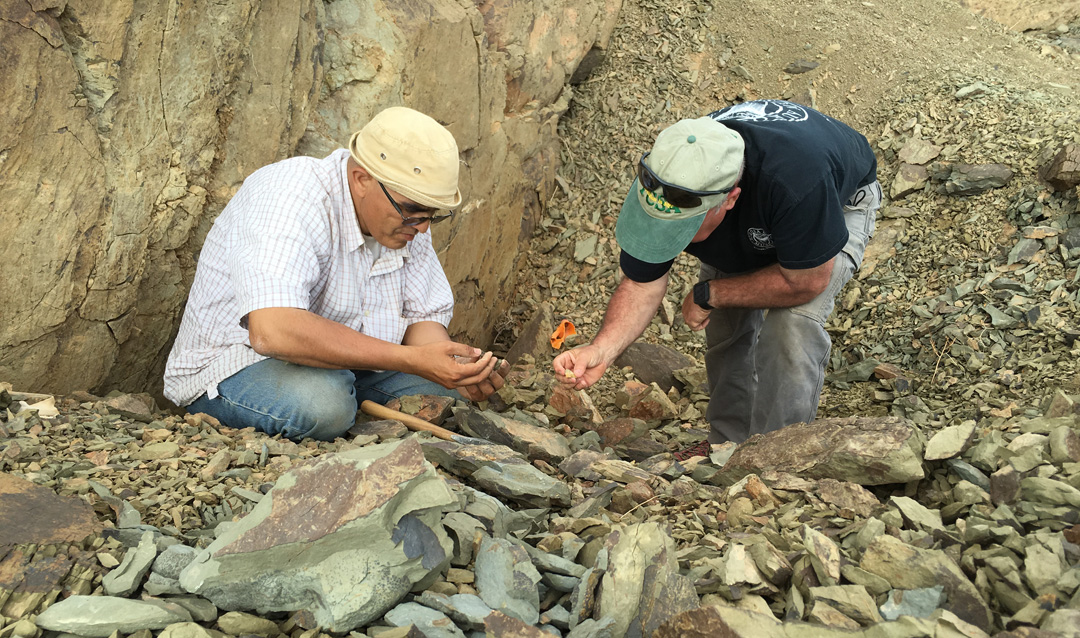 I split open a slab and exposed a fairly complete 20 cm Acadoparadoxides.
Mohand and I searched for as many fragments as we could find.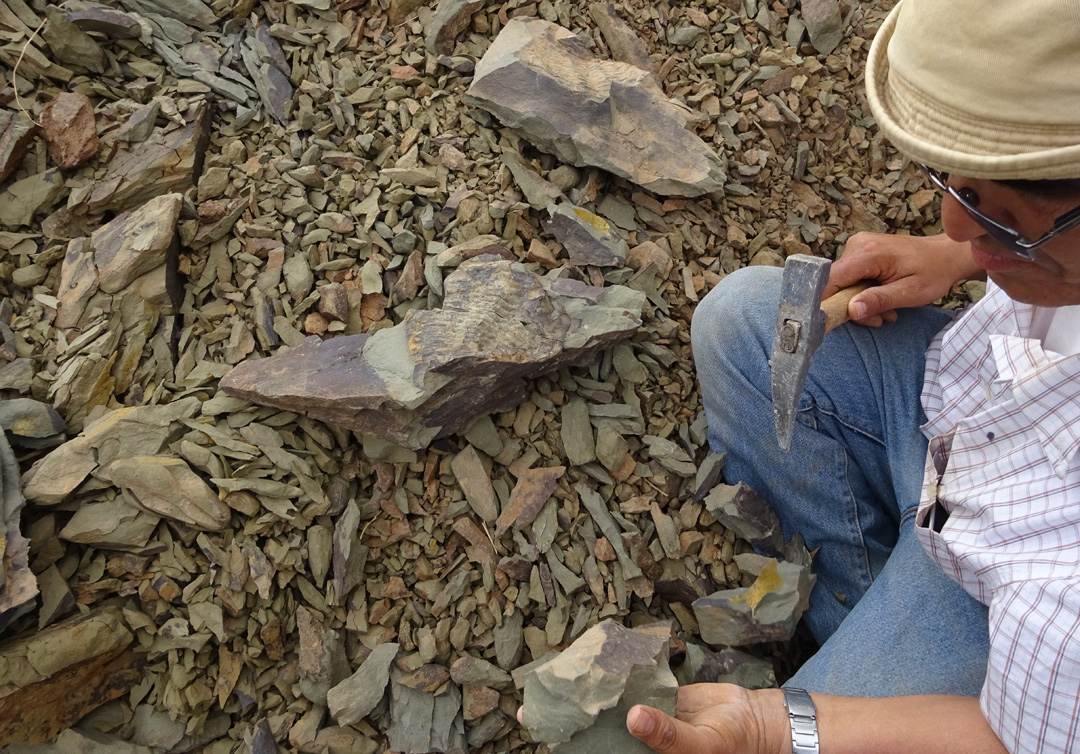 We could not find all of it but there was enough that I opted to keep it.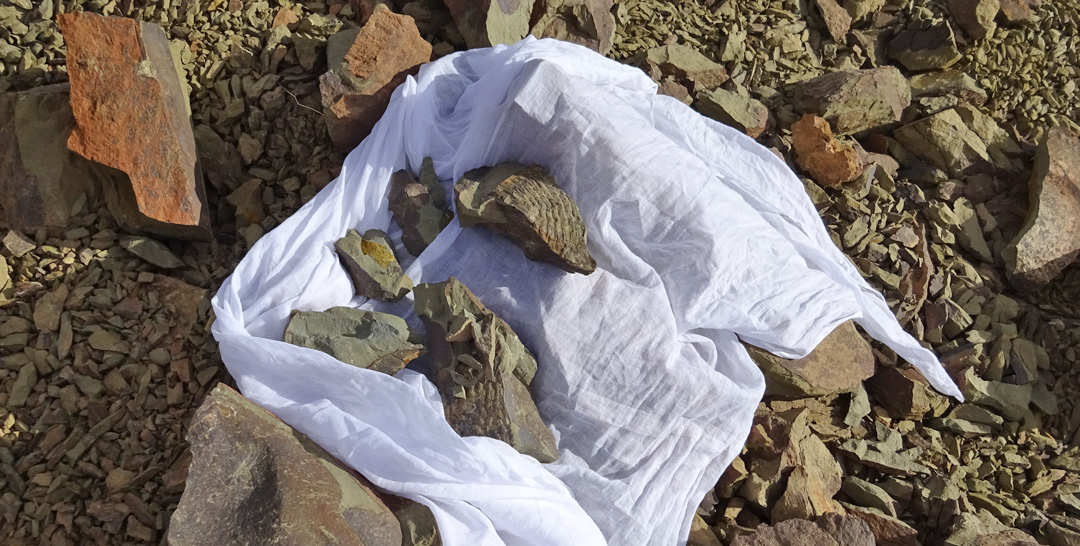 We bundled up the fragments and took it back to the shop.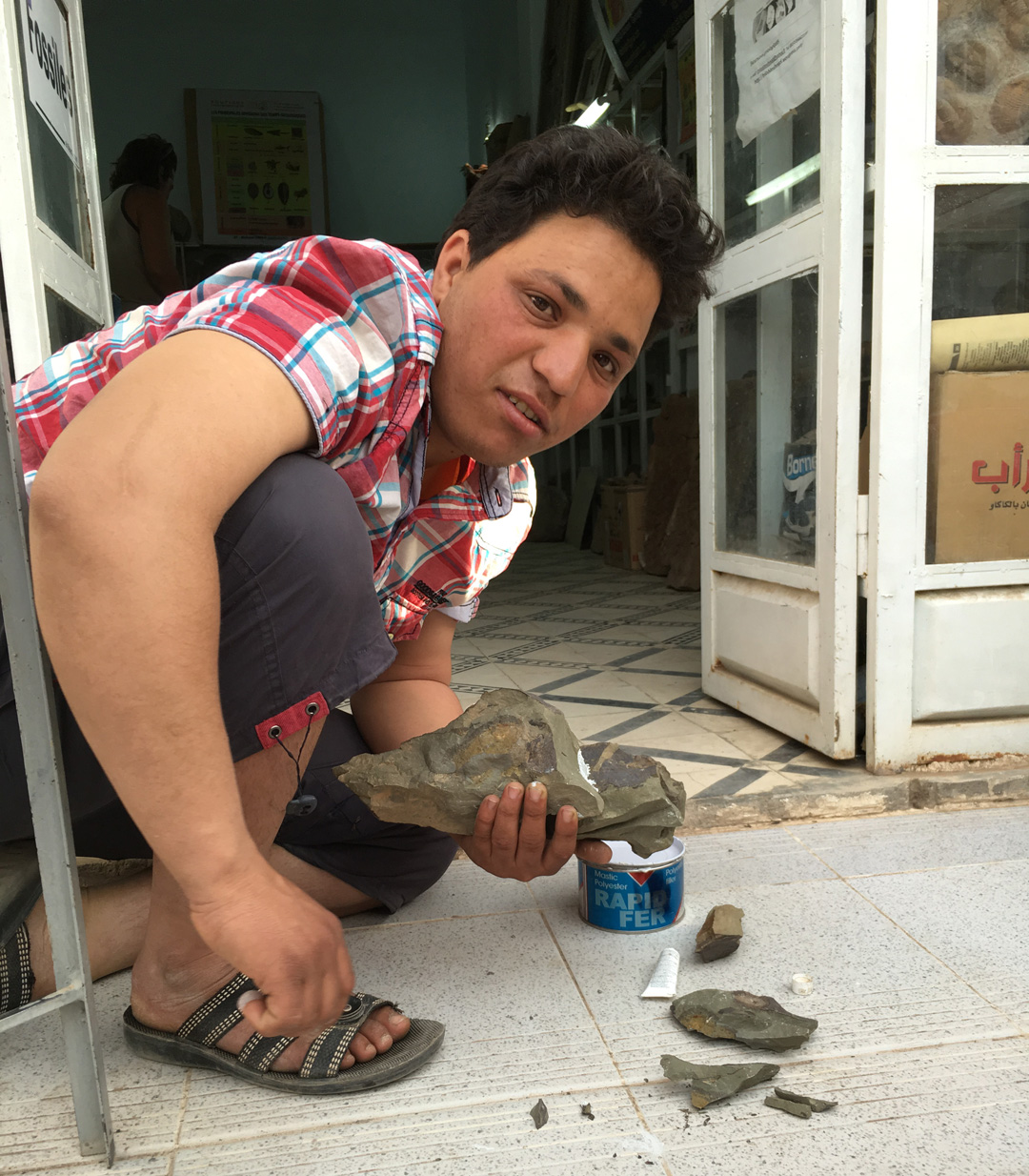 Mohand's faithful preparator was able to assemble and stabilize the fragments with an epoxy resin.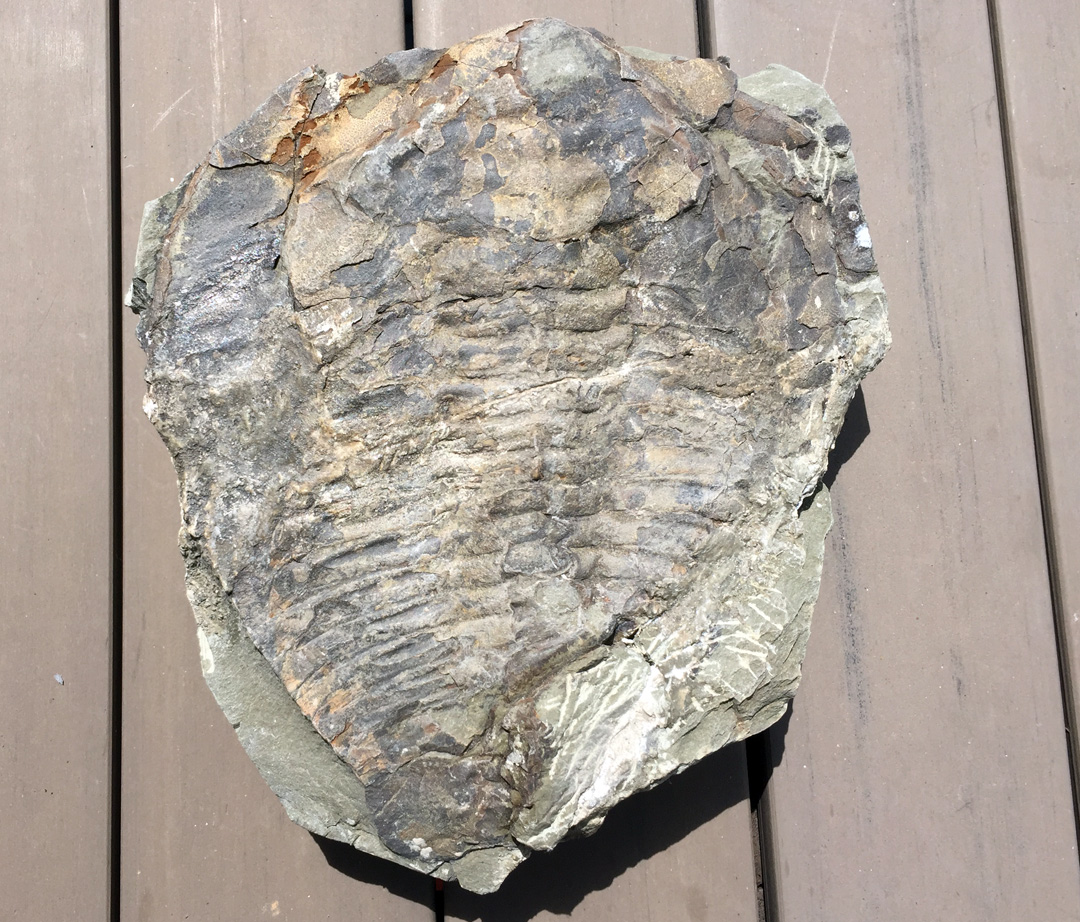 The Acadoparadoxides made it home. Certainly not museum quality but I found it.


[Back ]