Abereiddy Bay, Pembrokeshire
Upper Llanvirn
Ordovician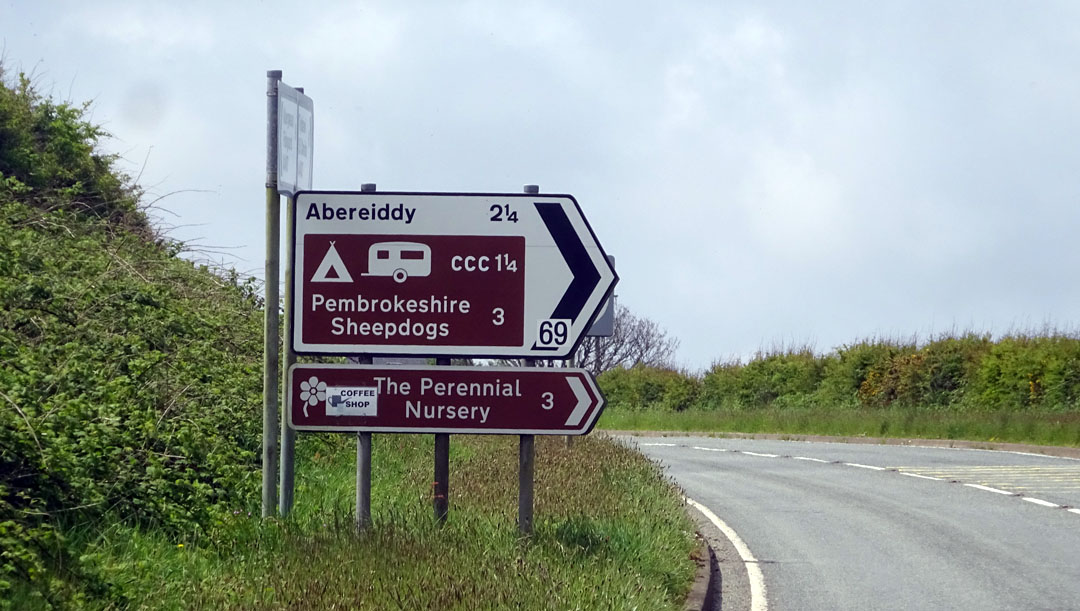 Abereiddy Bay is a pleasant beach on the northern shore of the Pembrokeshire coast, not far from St. Davids.
It is famous for graptolite fossils, especially the "tuning fork" variety: Didymograptus murchisoni.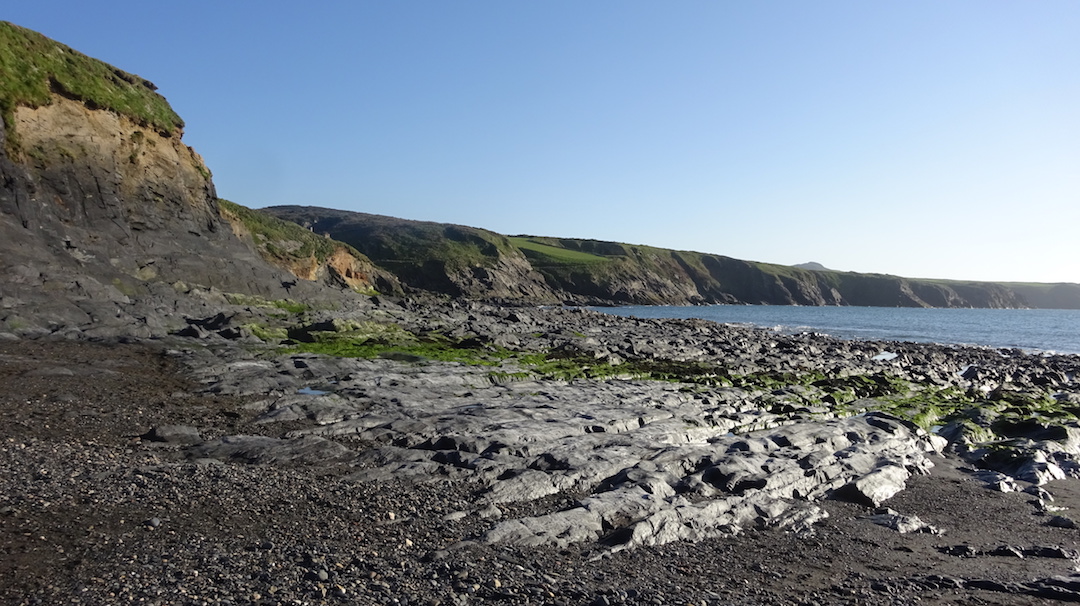 Looking west

There is a car park at the beach and seasonal public facilities.
I visited the site in the spring of 2016 when parking was free, not so anymore.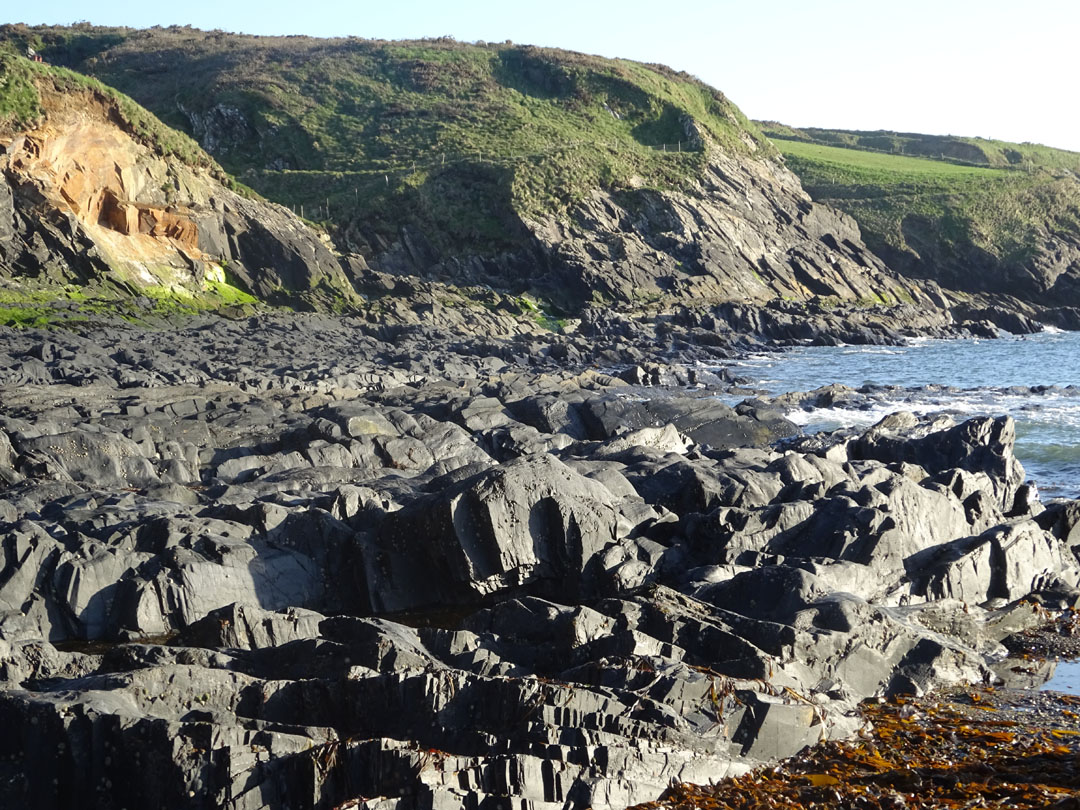 Ordovician Rocks

The black layered shale is the source of the graptolites.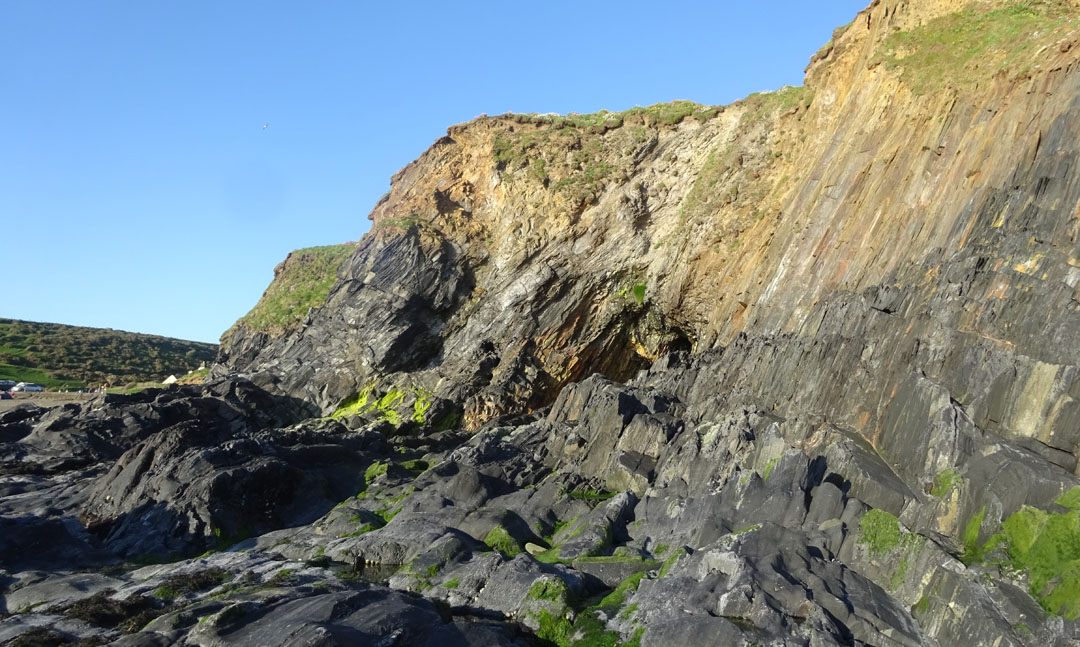 Ordovician Strata

It is illegal and unecessary to hammer out of the cliffs.
There are many loose fragments of the black shale laying loose on the beach.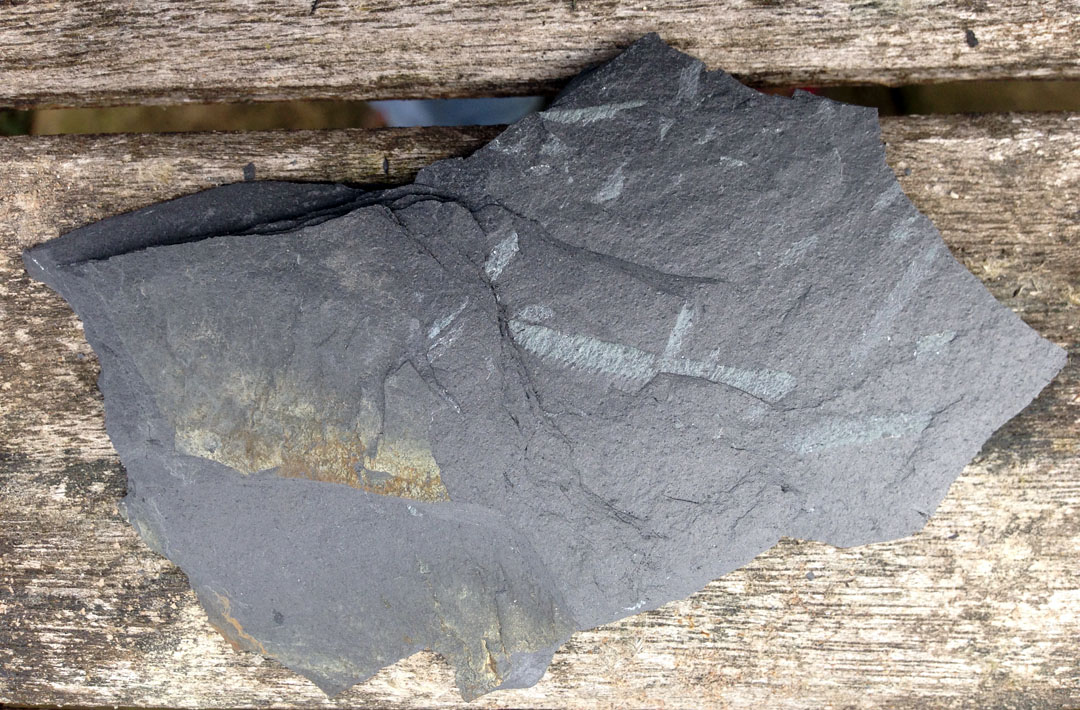 Graptolite

We had only a short time to hunt here, so I simply collected a half dozen small slabs of loose shale from the beach and took them home.
Once home, I carefully split the shale and found several fragments of graptolites.
I am certain that a return trip with more time would be more successful.









E-Mail me: tngray@nautiloid.net

[Other Sites ] [ Fossil Page ] [ Home ]