1999 Great Western Bike Rally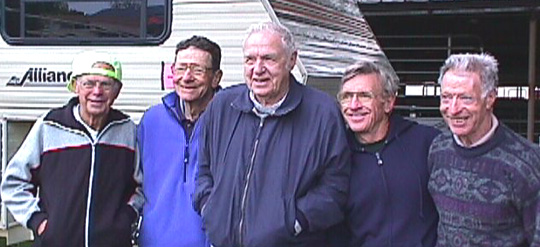 Over 350 years of bike riding here.
Dave Burgeson, Freddie Schulz, Bus Parker, Jim Cooper, Joe Mead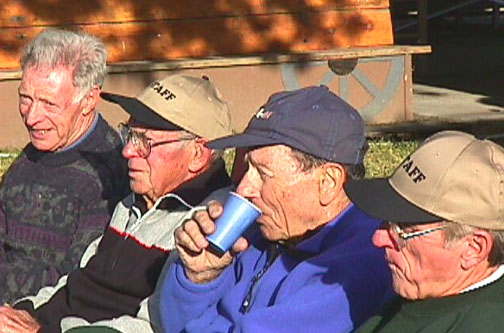 These guys make a sharpei look smooth.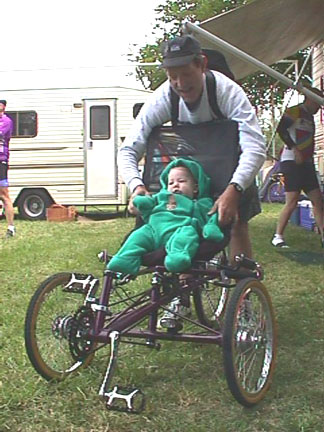 Steve and Bonnie's new addition to the group.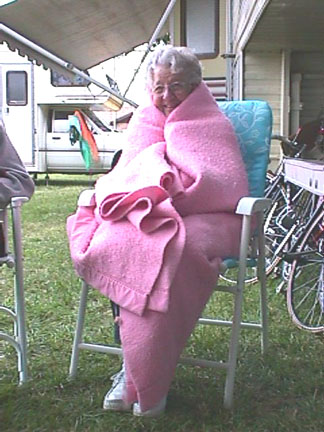 It was chilly this year for a change.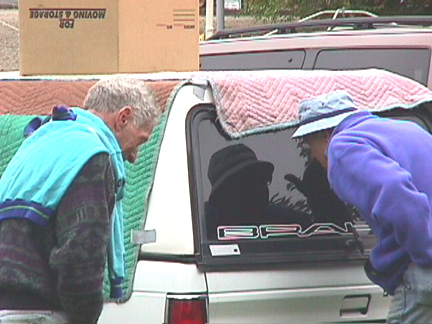 Hal gets a wake-up call.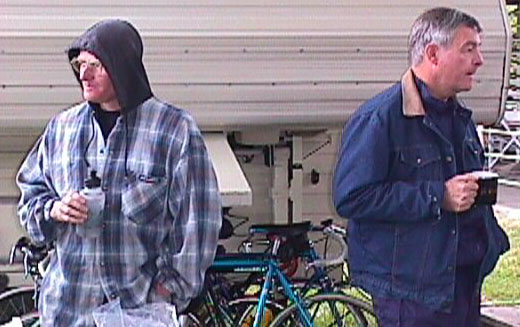 Mark beat Hal in golf so they're not speaking any more.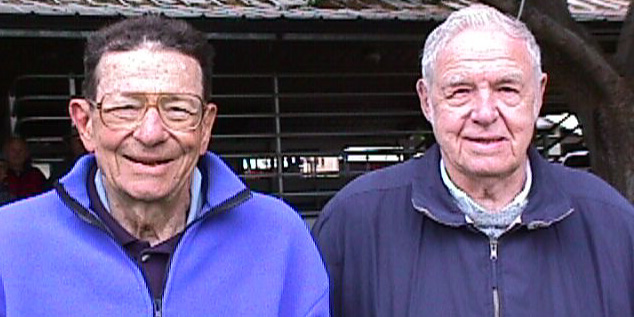 Freddie Schulz and Bus Parker are both former professional bike racers.
They raced in the 1930's when a form of racing called "Six Day Races" was popular.
The races were held on indoor velodromes and teams of two riders took turns on the track.
The race lasted day and night for sixdays.
The winner was the team who was ahead at the end of six days of continouous racing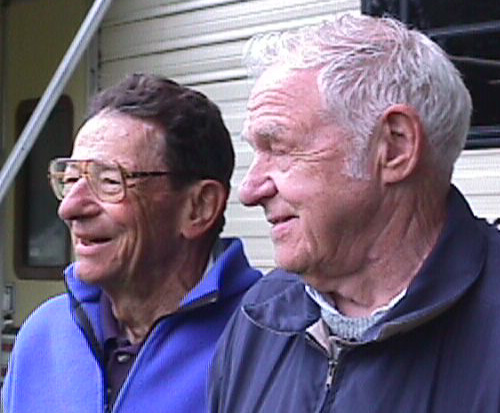 In the mid 1930's a movie was made called Six Day Bike Racer, starring Joey Brown, who was a popular star prior to WW2.
Fred and Bus were hired to perform in the race scenes. They were paid to ride and paid to crash!
Here are some pictures of the Six Day Bike Racers movie, taken on the set in the '30's.

Click on any of the four pictures for a full size view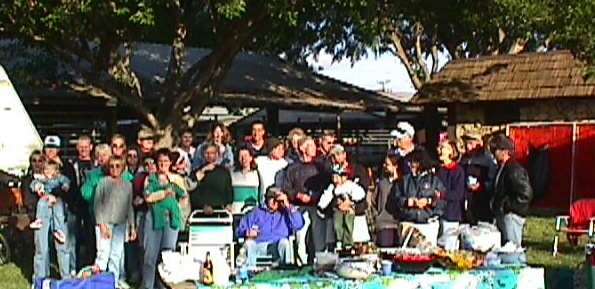 The Whole Group!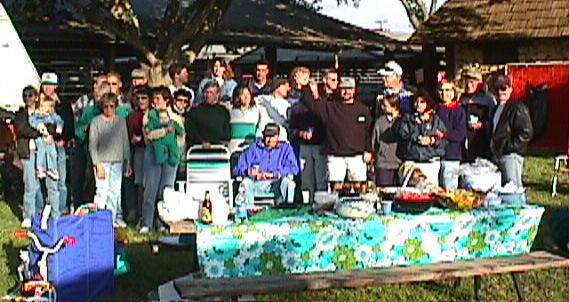 Until next year!




[ Bicycling Page]